How to choose fish feed pellet mill
2019-12-31 Back to List
If you are looking for related products or have any other questions, please feel free to contact us.
Contact Us
1. Select the power of pellet feed machine according to the amount of bait.Generally 0.33-0.66 hectares (5-10 acres) of fish ponds, the daily bait volume is about 120kg, can choose and buy power is about 1 kilowatt pellet feed machine;0.66-3.3 hectares of fish pond, the daily bait amount is about 120-160 kg, can choose the power of 1-2 kw pellet feed machine;3.3-6.6 hectares of fish ponds, the average daily amount of bait is about 600-1200 kg, you can choose the power of 2-4 kw pellet feed machine.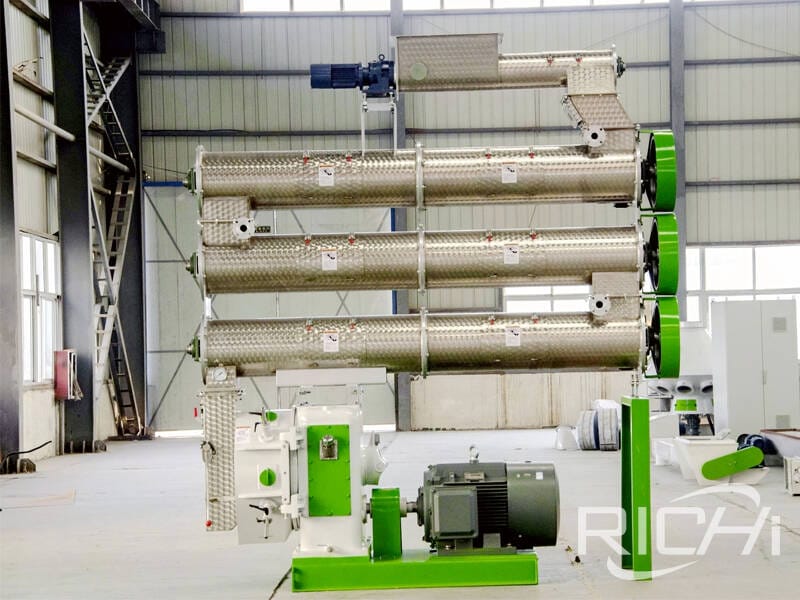 2. Select the specifications of pellet feed machine according to the breeding scale.For fish ponds with large breeding scale and large proportion of bottom fish, hard pellet feed machine can be selected, whereas soft pellet feed machine can be selected.In the fish pond for raising fish fry, a small multi-function pellet feed machine and a crushing sieve powder machine can be selected to obtain the feed of different specifications.
3, pay attention to the inspection when the purchase, shell paint should be complete and smooth, no cracks, peeling, foaming and other defects;The reducer shall not leak oil;Mechanical transmission parts should have protective devices and overload protection devices, and marked by lubrication, operation, rotation, safety and other signs;The fasteners shall not be loosened;Each adjusting handle and handwheel should be flexible, light and reliable;Electrical parts should be in good contact, reliable insulation, no leakage phenomenon.
4. Power on for 3-5 minutes, observe whether the operation is stable, whether there is abnormal shock, vibration and heating phenomenon, and whether the pointer of ammeter and voltmeter is normal.
5. Finally, don't forget to ask for product certificates, operation instructions and sales invoices.
The manufacturing technique of Fish feed and other aquatic feed is more difficult than livestock feed and poultry feed, and the configuration of the aquatic feed production line is also different. If you are interested in fish feed pelleting machine, fish feed crusher, fish feed mixer, fish feed cooling machine and other equipment, please contact Richi machinery for quotation!