Methods of using pig pellet feed and conditions requiring special attention
2019-12-31 Back to List
If you are looking for related products or have any other questions, please feel free to contact us.
Contact Us
Most pig feed is now pellet feed, but many people still feed it the old-fashioned way, such as pellet feed with water.Here are some questions to pay attention to when feeding pig pellet feed: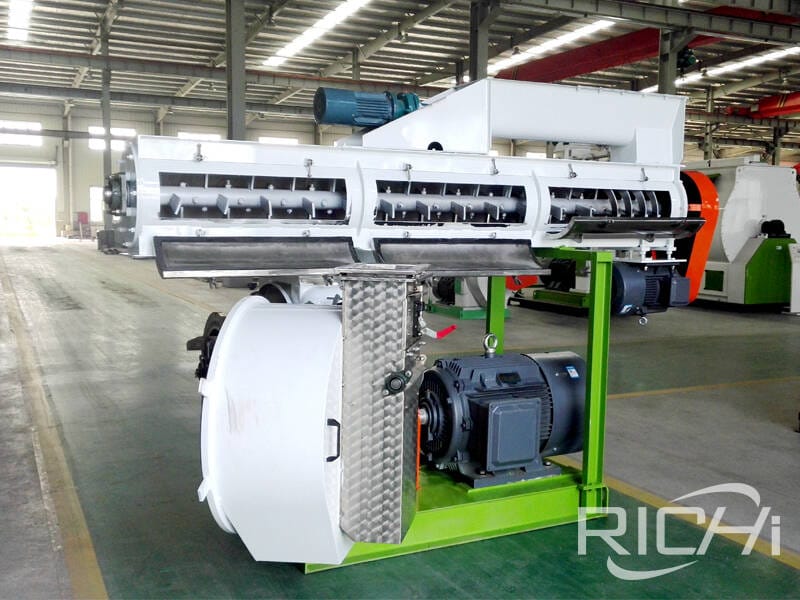 1. Pellet feed is full price feed, which is mainly fed directly without adding other feed, and full price feed plus other feed will make the nutrient imbalance.
2. Pellet feed shall not be diluted with water, nor heated.Heating and adding water will soften the already formed pellet feed and lose some of its nutrients.
3. Pellet feed has been disinfected, so feeding should pay attention to animal health, to prevent re-infection.
4. The use of drugs in pellet feed was restricted.In the preparation of feed, although the manufacturers have added some drugs, but the amount of added is small, due to the management level of each farmer, health and epidemic prevention situation is different, these drugs alone sometimes difficult to ensure the health of pigs, need to use additional drugs.However, it is difficult to mix the medicine into the pellet feed, and poisoning cases often occur after adding the medicine into the pellet feed.
Therefore, only water-soluble drugs can be added, but due to different seasons, different breeds of pigs drink different amounts of water, therefore, the amount of added is difficult to grasp, often leading to poor control effect or poisoning.
Pig pellet feed production is very particular about, if you have questions about the pig feed production line equipment, configuration, process, welcome to contact RICHI machinery!