Chicken feed pellet making line machine manufacturer
2019-12-17 Back to List
If you are looking for related products or have any other questions, please feel free to contact us.
Contact Us
Feed line for chicken is a kind of poultry production line.Based on how long it's been growing and the output,chicken feed line has different configuration.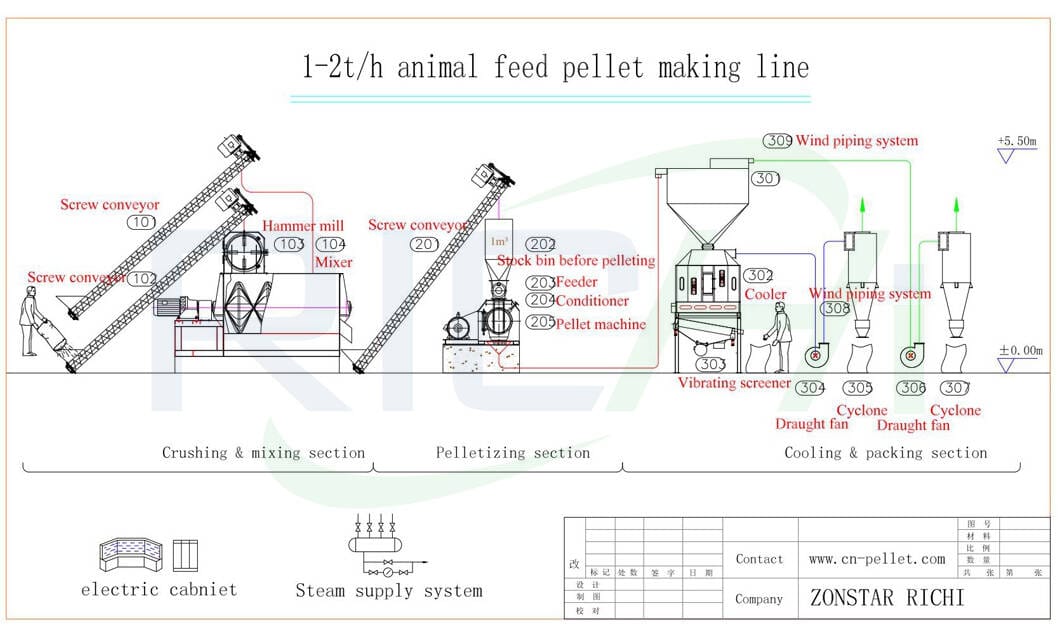 Chicken feed pellet making line include chicken pellet making machine,chicken pellet hammer mill,chicken feed mixing machine,chicken feed cooling machine,etc.These machines need to work together to make a whole chicken feed line plant.
As a chicken feed pellet making line machine manufacturer,Richi mainly focus on supplying complete solution for animal feed project,providing chicken feed line 1t/h、2t/h、3t/h、4t/h、 5t/h、8 t/h、10 t/h、12 t/h、15 t/h、20 t/h、25 t/h、35 t/h single standard technology, personalization technology and complete plant design plan which has general planning includes the planning of civil engineering ,factory appearance,main workshop with 3D design picture, storehouse, auxiliary room,boiler room.
Click to view our featured chicken feed production line:
Uzbekistan 10T/H Chicken Feed Pellet Line
Zimbabwe 3-5T/H Chicken Feed Pellet Production Line
Uzbekistan 10-15T/H Chicken Feed Pellet Line
Iraq 1-2T/H Chicken Feed Pellet Plant
You can contact Richi Machinery by phone, email or online consultation to learn more cases of chicken feed production line!