China SZLH508 animal food pellet mill machine price
2019-12-18 Back to List
If you are looking for related products or have any other questions, please feel free to contact us.
Contact Us
China SZLH508 animal food pellet mill machine is a kind of top-grade feed machine.At the same time, it is also one of the featured product of Richi.SZLH250-SZLH320-SZLH400-SZLH420-SZLH508,generation after generation of granulator technology continues to optimize. At present SZLH series of products can be used in animal feed, wood , all kinds of biomass pelleting section.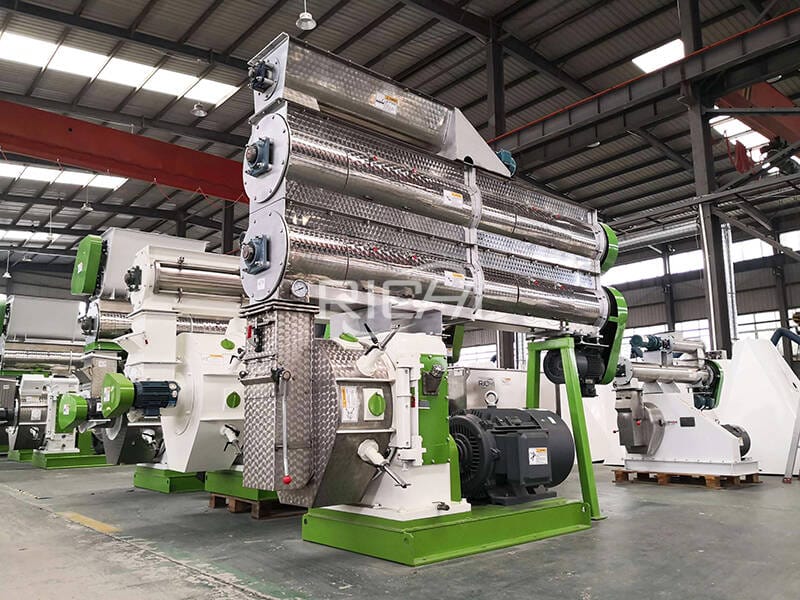 As a famous pellet mill manufacture and exporter from china,Henan Richi machinery's pelletizer has been sold to more than 50 countries around the world,Good quality and reasonable price, long service life of equipment, and after-sales service guarantee.
SZLH508 feed pellet mill features:
1.Main engine drives with high precision gear,ring die in quick detaching encircling hoop type, output higher 20% than belt drive.
2.The complete machine transmission parts include electric motor with high quality bearing,ensure high-efficiency,stable and low noise drive.
3.Larger type strengthen feeding conditioner in entire stainless steel with frequency speed control,ensure the high quality of pellet feed.
4.Adopt international advanced gundrill and steel ring die processed by heat treatment vacuum furnace, lengthen useful life and pellet is smooth with high quality.
5.International advanced level compensated serpentine spring coupling,novel and compact structure,safe,low noise and low machinery failure.
6.High-performance magnetic attracts iron device.
7.Adopt international advanced piping system and import pressure regulating valve.
8.Customize pellet mill with double layers or three layers conditioner ,produce high quality feed of livestock,poultry and aquatic.
Please visit our website for more information about pellet mill machine price:www.cn-pellet.com/product/feed-pellet-machine/