Easy to handle 20tph stable performance biomass bagasse wood crop straws pellet production line project report
2021-03-12 Back to List
If you are looking for related products or have any other questions, please feel free to contact us.
Contact Us
A disused wood-based panel factory that has been discontinued has been transformed into an environmentally friendly factory for the development of a circular economy: bagasse from sugar mills, leftovers from wood mills, crop straws and other agricultural and forestry wastes from the fields are crushed, dried, After compression, molding and other processes, they are processed into thin cylindrical biomass pellets, which are continuously transported out of the conveyor belt and will be supplied to biomass boilers in Guangdong and Hainan, and biomass power plants in South Korea and Belgium. Recently, RICHI's latest technology high quality 20tph sugarcane bagasses wood pellet processing line project was put into production in Zhanjiang, China, with 20 tons per hour biomass fuel pellets (an annual output of 50,000 tons).
Biomass fuel is a kind of renewable and clean energy. It refers to the use of wood or agricultural and forestry wastes, which are crushed, dried, compressed, and formed into fuel particles, which can be used in the production of electricity and heat, thereby replacing coal and heavy oil. And other traditional fossil fuels to reduce greenhouse gas and nitrogen and sulfide emissions. However, due to factors such as start-up time, immaturity of technology and supporting industrial chains, there is a certain gap between the development status of biomass fuel utilization in China and developed countries. A large amount of agricultural and forestry waste is generated every year and is not fully utilized. At present, China's "Renewable Resources Law" and "Circular Economy Promotion Law" all include provisions to encourage the clean and efficient development and utilization of biomass fuels.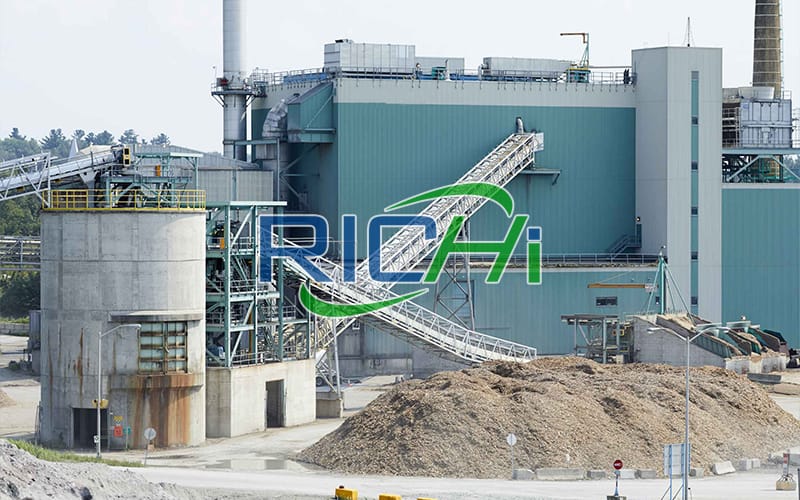 In this large capacity 20 tons automatic running sugarcane bagasses straw wood pellet production line project, on the basis of making full use of old factory buildings, boilers, and conveying equipment, 20 million yuan was invested in technological transformation and upgrading. If all are built, the investment in a good selling completely 20tph sugarcane bagasses wood pelleting line project of the same scale is about 100 million yuan. RICHI completed this low-cost and high-return 20t/h biomass pellet processing project after fully considering customer needs and budgets. 
This China professional machinery 20tph complete sugarcane bagasses wood pellet making plant project will effectively reduce environmental pollution caused by direct burning of agricultural straw in Zhanjiang, China, and increase farmers' income. After the start of the good selling new design 20tph sugarcane bagasses straw wood waste pellet manufacturing line project, the laid-off workers of the original wood-based panel factory will be hired to solve the problem of reemployment of unemployed workers. According to the customer's news, the customer plans to increase the company's total biomass fuel production capacity to 500,000 tons per year through transformation, new construction, acquisition, etc. within 5 years, and will continue to cooperate with RICHI. At present, the production order of the client company has been scheduled to the end of 2021.
Here are some details of this RICHI professional factory directly offered 20tph sugarcane bagasses wood pellet making line project:
1. The completely large 20 tons per hour complete sugar cane bagasse wood straw biomass pellets manufacturing plant production process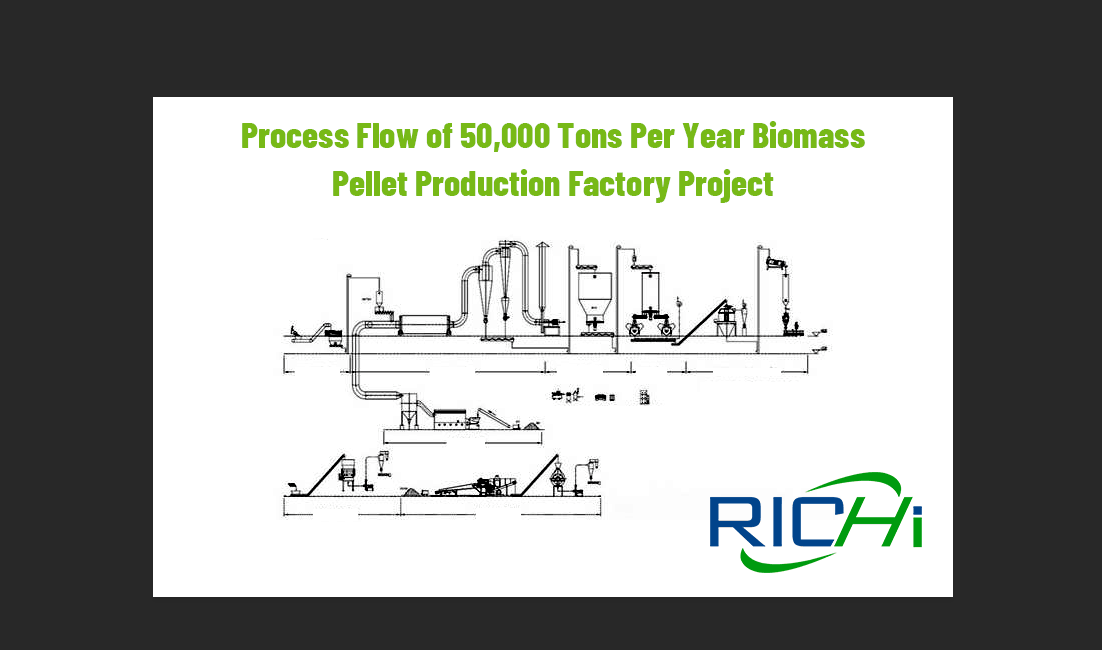 5. Estimation investment cost of setting up a large capacity best price 20tph complete sugarcane bagasses wood pellet production line
(1) Large capacity 20tph sugarcane bagasses biomass straw wood pelleting production line and infrastructure investment
| | | |
| --- | --- | --- |
| Name | Main content | Amount(RMB) |
| 15 acres of land acquisition | The land price per acre is 200,000 yuan | 3,000,000 |
| The main plant area is 2000 square meters | 1,000 yuan per square | 2,000,000 |
| Other facilities | Civil works, fences, water and electricity, office buildings, living, etc. | 1,130,000 |
| Total | / | 6,130,000 |
(2) Investment of new design completely 20tph biomass wood sugarcane bagasses pellet production plant equipments (the following is the investment in 1 biomass pellet fuel production line)
| | | |
| --- | --- | --- |
| Equipment name | Power(KW) | Amount(RMB) |
| Raw material receiving system | 16 | 179,520 |
| Rolling drying system | 217.5 | 726,000 |
| Hot blast stove system | 15.7 | 500,000 |
| Clinker receiving system | 33 | 203,120 |
| Biomass pellet system | 483 | 1,449,610 |
| Finished product processing and packaging system | 29.45 | 239,970 |
| Branch crushing system | 185.7 | 816,350 |
| Straw crushing system | 183.2 | 412,880 |
| Compressed air system | 11 | 34,500 |
| Other | / | 125,000 |
| Total cost of process equipment system | / | 359,845 |
| Electrical control system | / | 394,800 |
| Total | / | 5,411,595 |