How To Increase Production of Complete 10 Ton Per Hour Wood Pellets Manfuacturing Plant For Biomass Fuel?
2022-11-25 Back to List
If you are looking for related products or have any other questions, please feel free to contact us.
Contact Us
RICHI can offer 10 ton per hour customzied wood pellets manufacturing plant system from wood wastes (sawdust, branches, forest cleaning deadwood and leaves, small trunks or crop wastes, etc) to wood pellets.
China professional machinery complete wood pellet production line with 10 ton per hour production capacity is constructed to process biomass materials such straws, grass, peanuts, shells, wood squanders, for example, branches, sawdust, shavings, and whatever other ignitable materials accessible into biofuel pellets for the heating, warming, cooking and different purposes.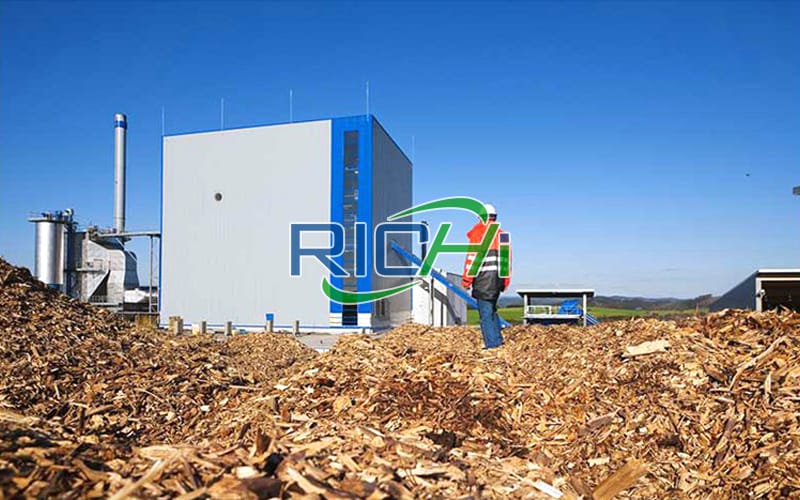 1.How To Increase Production Output of Large Capacity 10TPH Biomass Fuel Wood Pellet Processing Plant?
Common Wood Pellet Production Process Flow: Wood Chipping-Wood Crushing-Wood Pelletizing-Pellets Cooling-Pellets Bagging.
Raw materials and operating factors are what relate to the capacity of biomass wood pellet making machine. Consequently, the quality of the raw materials is a great deal directly determines the pelletizing efficiency. Also, the determining factors are also vital to the production capacity of the biomass wood pellet mill. The big question, however, is how to keep the best of the hot selling good quality wood pellet mills. (Related Info: CE Certificate ring die horizontal wood pellet machine for sale)
| | | | | | | |
| --- | --- | --- | --- | --- | --- | --- |
| Model | MZLH320 Wood Pellet Mill | MZLH350 Wood Pelletizer | MZLH420 Wood Pelleting Mill | MZLH520 Wood Pellet Machine | MZLH768 Wood Pellet Press | MZLH858 Wood Pellet Maker |
| Anti-caking Feeder Power | 1.5KW | 1.5KW | 1.5KW | 2.2KW | 3KW | 3KW |
| Forced Feeder Power | 0.55KW | 0.55KW | 0.55KW | 0.75KW | 1KW | 1KW |
| Pellet Machine Power | 37KW | 55KW | 90KW | 132KW | 250KW | 280KW |
| Capacity(wood sawdust,biomass) | 300-400KG/H | 500-700KG/H | 1.0-1.2 T/H | 2.0-2.5 T/H | 2.5-4 T/H | 3-4.5 T/H |
| Capacity(grass,straw) | 600-800KG/H | 800-1000KG/H | 1.5-2 T/H | 3-4 T/H | 5-7 T/H | 8-10 T/H |
| Capacity(organic fertilizer) | 1-2 T/H | 3-4 T/H | 5-6 T/H | 7-8 T/H | 9-10 T/H | 10-12 T/H |
| Final Pellet | 6-12mm | 6-12mm | 6-12mm | 6-12mm | 6-12mm | 6-12mm |
| Weight(KG) | 2500 | 3500 | 4000 | 4500 | 5000 | 5500 |
| Dimension(mm) | 2200*900*1300 | 2500*1100*1600 | 2800*1150*1730 | 3000*1260*1860 | 3300*1500*2000 | 3500*1600*2180 |
If you are about to establish your own 10 ton per hour biomass fuel wood pellets factory and become one of the wood pellet fuel manufacturers, here are some suggestions to increase the production output.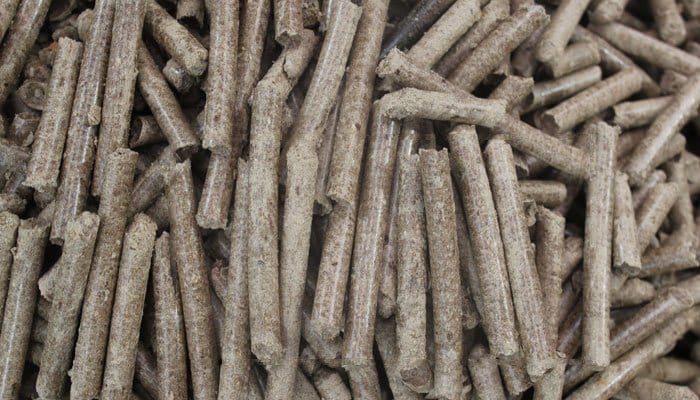 (1)Requirements for Wood Pellet Making Raw Materials to Be Pelletized
The following measures can apply to raw materials:
①The raw material size of the good bio-fule wood pellet machine with ce is required to be readily produced in high-grade pellet status hence ensure you give essential attention and concern to the raw material size.
②Secondly, ensure the cleanliness of the raw materials. There is a fact in the statement, the cleaner the raw material then definitely the high the effectiveness of the wood waste pellet maker machine.
③Moisture is another key feature to ensure your raw material has. Ensure that then your raw material is not too moist or less. Too much humidity can alter the pellet quality and result in more energy consumption and importantly wear out of equipment. Ensure then that the moisture is between 8-15 %.
④Hardness is another issue to consider for your raw materials. Ensure that they are not too hard to ensure easy making process of the pellets and also avoid damaging the spare parts.
⑤Further, ensure that your wood/biomass pellet mill raw materials are highly viscous so as they can easily adhere to the inside part of the pellet mill. Failure this, then the production capacity will be reduced while also altering the normal operation of pellet mill. Lastly, on the raw material, the density should be high to ensure that they a more significant capacity of the wood pellet mill press.
You maybe also interested in: How to make pellets from straw? How to make pellets from coco coir? Or how to make corn stalk pellets? Any other questions about starting biomass wood pellet business plan, don't hesitate to contact Richi Machinery!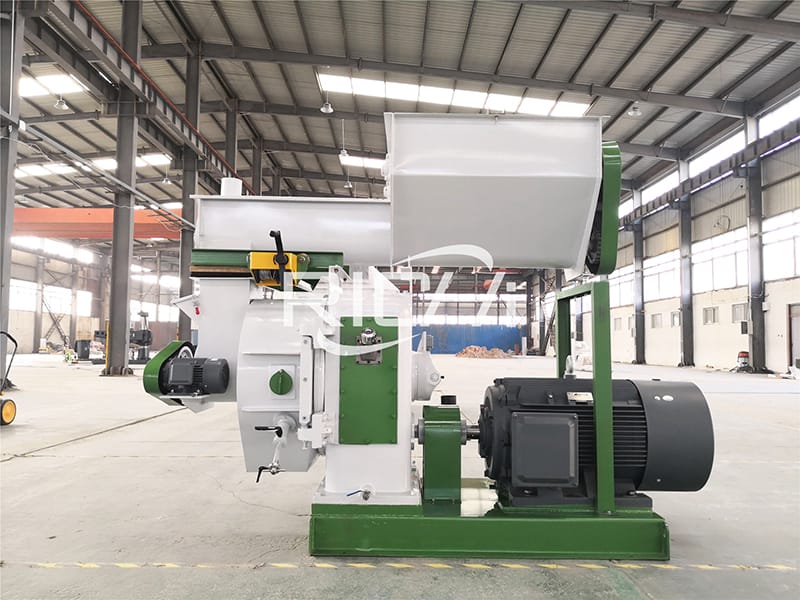 (2)Tips for 10TPH Wood Pellet Manfuacturing Factory Equipment Operation
Operating factors ought to have the following features to ensure the best of the commercial wood pellet production equipment for biomass wood pellet line 10tph.
①What adjustment of the roller and ring die to appropriate location is vital. Correct pressure is a guarantee to good outcomes for the pellet density.
②Secondly, ensure that you replace the old ring on the die on time always since it is a wearing out part together with the roller. If you observer uses them, then the new designed good quality wood pellet machinery will not perform adequately as required.
③Ensure that you have selected the appropriate ring die specification. This is to provide that you keep good and quality pellets.
④Again ensure that uniform raw materials are feeding the ce high quality wood pellet making machine to maintain the required friction factor among raw materials, rollers and the ring die that is on the inside.
⑤Adopting of a cooling system is also an essential operational factor. This prevents the pellets from loosening. After cooling the proper temperature should be +3-5 higher than the average room temperature.
The most fundamental step of the operational factor is the strict use of the practical manual. Consequently, well maintained and cleaning of the equipment if necessary. Lastly, and to emphasize, a uniformed raw material will ensure proper coordination of operational factor for the China hot sell good quality wood pellet machine efficient functioning and durability.
2.RICHI customized latest technology 10tph biomass wood pellet line project
(1)USA 10tph customized reasonable layout new technology wood pelletizing plant project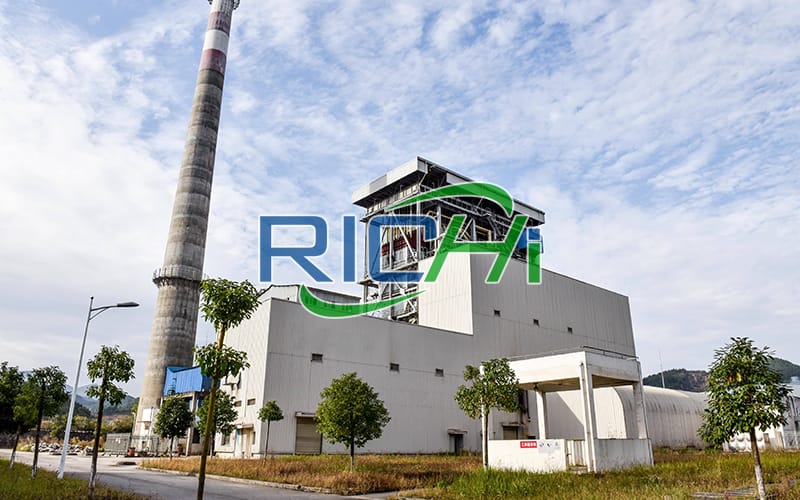 This project is a competitive price 10 tons per hour full automatic customized wood pellet production line. The customer's main production raw materials are some waste wood, which is relatively large and contains iron nails and other impurities. Therefore, if you want to make wood pellets, you must first slice and crush. We have specially customized the cleaning section for customers, which can screen out iron nails, and then directly slice and crush the waste wood, and then use a high-efficiency wood sawdust hammer mill crusher to crush again to meet the granulation requirements.
(2)Mexico customized 10tph complete wood pellet production line for biomass fuel making pellet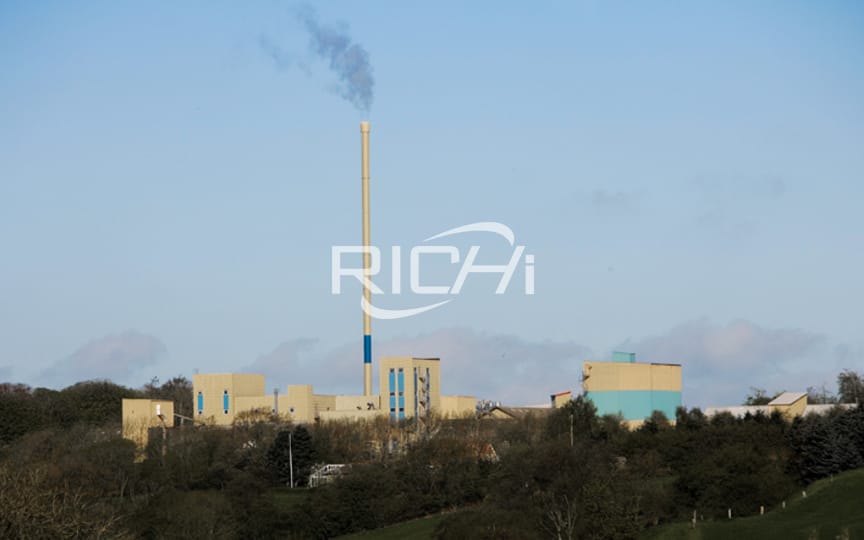 The raw material for the 10 tons of wood pellet processing project customized for the customer is wood chips, and the pellet size requirement is 8mm. This wood sawdust production line is large in scale, innovative in design, highly automated, and adopt the turnkey service promoted by Richi in recent years. From design, construction to installation and trial operation, Richi contracted all production line construction work.
Customer's wood pellets process flow: sawdust raw materials are crushed, broken, dried, granulated, cooled, bagged.Afterwards, it is made into various types and grades of wood pellet fuel for use in power plants and heating. Biomass pellet fuel technology is easier to achieve large-scale production and use. The convenience of using bio-energy pellets is comparable to energy sources such as gas and fuel oil.
3.What is needed to start a Chins factory offered new technology 10 ton per hour high return wood pellet plant?
You can also take our 10 ton/hour wood pellet processing plant equipment for reference.
| | | |
| --- | --- | --- |
| Number | 10TPH Wood Pellet Line Equipment Name | Power(KW) |
| 1 | High efficiency wood chips crusher (W-Disc-800, cutter head diameter 630mm, cutting diameter 180mm) | 75 |
| 2 | High efficiency biomass wood material hammer mill(SFSP66*80a,The whole is made of steel plate, widened crushing chamber) | 90 |
| 3 | Bucket Elevator(TDTG40/28, sawdust 2-3 tons/hour, the shell is made of 2mm carbon steel plate) | 1.5 |
| 4 | prepelleting bin(4M3, 2mm carbon steel plate and assembled with screws, convenient for transportation) | / |
| 5 | Permanent magnet cylinder(SDTM50, made of stainless steel) | / |
| 6 | Biomass wood pellet mill machine(MZLH420, gear drive hoop type, ring die alloy steel carburizing treatment, high-quality bearings, equipped with standard conditioner and feeder) | 110 |
| 7 | airlock(Cast type to ensure that the wind is closed, equipped with motor and reducer) | 0.75 |
| 8 | Cooling machine(The moisture content after drying and cooling is below 10-13%. The whole is made of carbon steel) | 1.5 |
| 9 | Fan(GB boiler fan) | 4 |
| 10 | Cyclone(2mm steel plate welded, coated with anti-corrosion material) | / |
| 11 | Supporting installation pipe(made of 2mm carbon steel) | / |
| 12 | Grading sieve(Stainless steel sieve) | 1.5 |
| 13 | Screw conveyor(shell is 3mm carbon steel plate, top cover is 2mm steel plate, equipped with motor and reducer) | 3 |
| 14 | Finished product warehouse(made of 2mm carbon steel plate and assembled with screws) | / |
| 15 | Computer packaging scale(gravity type, with sewing machine and belt conveyor) | 3 |
| 16 | Electrical control system | / |