How To Manufacture Fish Feed By Large 10 Ton Per Hour Complete Fish Feed Pellet Production Line in Bangladesh?
2021-01-27 Back to List
If you are looking for related products or have any other questions, please feel free to contact us.
Contact Us
How to manufacture fish feed by large capacity 10 ton per hour complete fish feed pellet production line in Bangladesh?10TPH fish feed pellet production line can produce and process catfish, grass carp, crucian carp, tilapia, ornamental fish, turtle, bullfrog and other aquarium feed particles, and can be customized according to customer's needs. Fish feed pellet making machine or fish feed extruder machine is the indispensable fish feed equipment to make aquatic feed in feed line for fish.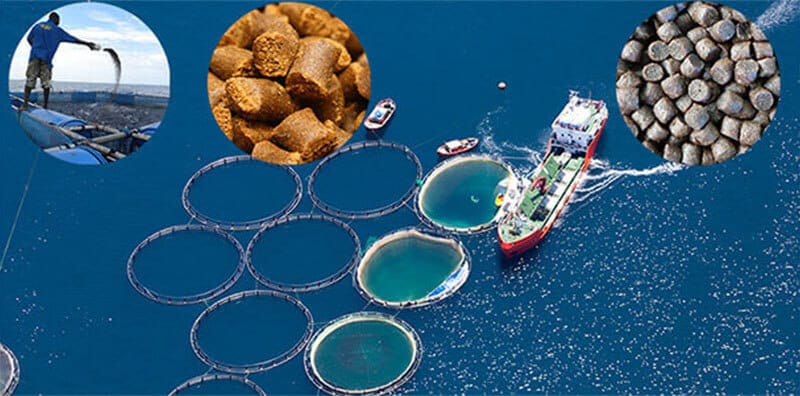 1.RICHI complete 10 ton per hour fish feed processing plant for sale in Bangladesh
10 Tons per hour fiish feed processing line can produce floating fish feed pellets, sinking feed and partially sinking feed by adjusting the ratio of raw materials, temperature, moisture and other technical parameters. Rich nutrition, high ripening degree, easy to absorb.
As aquaculture development in the direction of large-scale, intensive, specialization, it has higher requirement for aquatic feed, traditional feeds for powder, granular compound feed, and other types of compound feed all exist in the water stability, settlement speed, easy to cause loss and water pollution, such as feed has been more and more not adapt to the needs of the development of modern aquaculture, and extruded fish feed completely solve these shortcomings, a growing number of aquaculture farmers and fish feed mill plants puffed feed equipment installation.
2.Process of making floating fish and sinking fish feed 10 ton per hour in Bangladesh
RICHI whole fish feed line adopts fish feed pelletizer machine or single/double screw extrusion technology. After mixing various raw materials, the fish pellets are formed by high-temperature and high-pressure fusion, and the feed is dried by a special dryer for 30-40 minutes at low temperature, and the moisture is dried to meet the quality assurance requirements. The appearance of the product does not shrink, does not break the grain, has no pores, and the nutritional value is not destroyed. After the roller sprayed, the finished product has no burr and angular edges on the surface of the product. Initially, the raw materials fully kneaded and mixed in the fish feed extruder, starch denatured, protein matured, and various nutrient functions added. It can improve the nutritional performance of the product and is suitable for all kinds of cultured species that need to supplement with nutrients.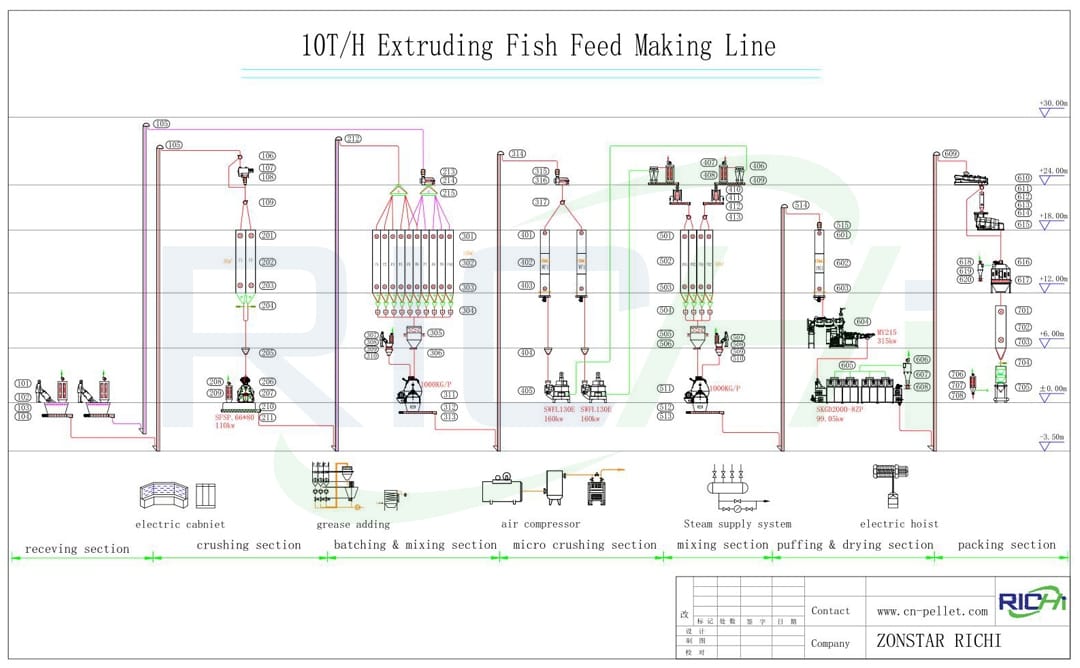 (1)Common 10 ton per hour fish feed production line process flow and main machine in Bangladesh
Fish feed crushing machine--Screw Conveyor--fish feed mixer--Screw Conveyor--Fish Feed Pellet Milling Machine--Air Conveyor--Dryer–-Air Conveyor--Seasoning Machine--Air Conveyor--Packing Machine
(2)Floating fish feed pellet production line for fish farm in Bangladesh
Fish Feed Hammer Mill Crusher - Mixer - Floating fish feed pelleting machine - Seasong machine - Cooling machine
(3)Stainless steel fish feed manufacturing line in Bangladesh
Fish Feed Crusher - Conveyor - Fish Feed Pellet Extruder - Conveyor - Fish Feed Dryer - Conveyor - Seasoning machine - Cooling machine
(4)10T/H commercial fish feed production line wet process in Bangladesh
Elevator - Crusher hopper - Fish Feed Grinder Crusher - Elevator - Fish Feed Mixer Equipment- Elevator - wet type fish feed extruder machine- Airflow conveyor - Seasoning machine - Packing machine
3.Features of large scale 10 ton per hour fish feed production plant for Bangladesh market
(1)The whole 10 ton capacity fish feed plant machine is made of carbon steel or stainless steel processing;
(2)The fish feed machine has advanced single or twin-screw extrusion technology, screw adopts special arrangement, increase the flexibility of the product. Extrusion bin through special equipment to ensure product consistency and nutritional balance;
(3)The drying box adopts circulation drying technology, circulation hot air circulation system, high thermal efficiency, and utilization ratio, even drying, good tightness;
(4)The popular floating fish, shrimp, and crab feed pellets can be produced by changing the fish feed production formula;
(5)High-end extuded feed can be produced by adding relevant equipment.
Richi Machinery not only provide complete advanced big capacity fish feed mill factory ,but also provide single machine in each fish feed making line process. With years of experience in production and sales, we offered fish feed pellet making machine that are welcomed by customers.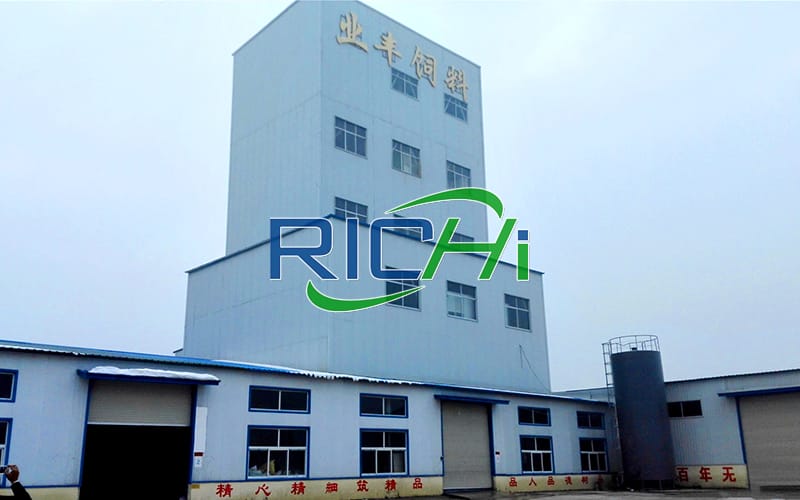 4.Completely widely used 10 ton per hour fish feed plant cost in Bangladesh
Cost to set up a complete high quality 10 ton per hour fish feed making plant in Bangladesh is usually between 150000USD-300000USD.
5. Analysis of the development prospects of Bangladesh's aquafeed industry
Bangladesh's feed industry started late, but its future development potential is huge. In recent years, Bangladesh's economy has grown rapidly, and the domestic demand for aquatic products has continued to increase, which has promoted the continuous expansion of the scale of breeding. Bangladesh's feed industry has gradually been paid attention to.
The types of feed in Bangladesh are divided into poultry feed, aquatic feed, and livestock feed. Among them, aquatic feed is the slowest developing category. The aquaculture industry is a downstream industry of aquafeeds. Bangladesh's aquaculture industry started relatively late and has only entered a stage of accelerated growth in recent years, with an annual growth rate close to 10%. Although Bangladesh's aquaculture industry is currently growing well, its aquaculture technology is relatively backward, and its aquaculture model is not sophisticated. Most of the aquaculture models are extensive. Bangladeshi farmers still suffer from white spot disease in shrimp and streptococcus disease in tilapia. There is no good control method. Due to the fear of reduced production caused by diseases and the low cultural level of farmers, many farmers will put shrimp seedlings in the pond, and then choose not to feed the shrimp, let the shrimp look for food in the pond, but also Some farmers buy some raw materials at low prices for rough processing, and then feed them as feed. Although this saves the cost of feed and reduces the risk of aquaculture, the output is unstable, it is difficult to achieve high yield, and it cannot bring good impetus to the development of the feed industry.
At present, the economy and population of Bangladesh are growing year by year. The demand for animal protein in Bangladesh is increasing. The industrial development of the aquaculture industry will drive the demand for feed. Among them, the aquaculture industry in Bangladesh is growing rapidly In the first category, Bangladesh will have the strongest demand for aquafeed in the future. On the whole, Bangladesh's feed industry has great potential for future development.