How To Build 2400 Ton Per Month Complete Coffee Waste (Grounds & Husk) Pellet Manufacturing Plant?
2021-01-14 Back to List
If you are looking for related products or have any other questions, please feel free to contact us.
Contact Us
How To Build 2400 Ton Per Month Complete Coffee Grounds & Husk Pellet Manufacturing Plant?2400 Ton per month capacity complete coffe grounds pellets making plant,also means 10 ton per hour coffe husk pellet production plant,Today I'll give you a business palnt for customized complete good quality biomass coffee husk pelletizing plant.
Sustainable resources and bio-fuels are the future for many industries. One area of particular interest to companies and investors world wide is the fuel pellet maded from recycling coffee grounds and husks. The application of waste coffee grounds for making biomass pellets is getting more and more people's attention. Take this article for reference if you are also planning to invest in this field.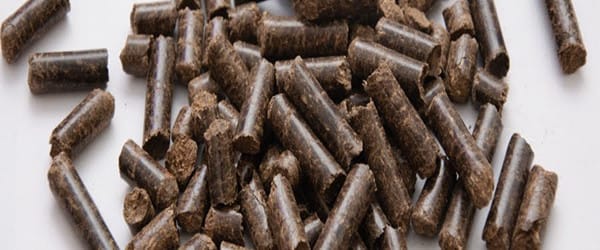 1.How to make biomass pellets from coffee wastes in 2400 ton per month CE complete coffe grounds biomass pellet production plant?
Coffee producers end up with large quantities of waste products in the form of coffee husks and coffee grounds. But, there is no reason to discard these by-products entirely when they can be put to better use. Both the coffee husks and grounds have potential when it comes to these alternative fuels. The pelletizing process essentially creates tiny bursts of energy that are perfect for heating systems and boilers — both on a residential and more industrial scale.
(1)2400 Ton Biomass Coffee Wastes Pelletizing Line Process Flow

Our coffee husk pellet press machine for 10tph capacity biomass fuel pellet plant transforms the original by-product via a series of rollers and dies within its chambers. A lot of work goes into this transformation process. The materials must be dried carefully to remove the moisture content. The dry materials are then crushed and reformed into a compact pellet shape.
Note:
★The raw moisture content of coffe grounds is usually high. Drying is needed before feed them into pellet machine, or the produced pellets will be easy to break and have cracks.
★Coffee husk is the main by-product after de-hulling the coffee cherries during dry processing. Although the husks can be processed directly in pellet machines , but you are suggested to crushing the husks before making pellets, so that to get better result.
★Our biomass pellet pressing machines for coffee husks were able to create high-quality coffee ground pellets and coffee husk pellets with a high moisture content. Therefore, we are keen to welcome orders from other clients that may be curious about our coffee husk pellet manufacturing machine for biomass fuel.
★Be aware that there may be not be enough calorific content in the raw coffee materials alone. This is when producers add in other materials such as corn cobs and peanut shells. It is all about creating a high value pellet with enough potential as fuel. Once the pellets are cool they are packed up ready for transportation.
(2)What is needed to start an easy to handle 2400 ton per month stable performance biomass coffee waste pellets production line?
| | | | |
| --- | --- | --- | --- |
| Name | Model | QTY | Power(kw)(AMOUNT) |
| Belt conveyors | PDS650 | 4 | 12 |
| Buffer bin | 2m³ | 4 | / |
| high efficiency coffee husk crusher for sawdust | SFSP66*80 | 4 | 300 |
| Cyclone | ф1000 | 4 | 5000 |
| Pulse dust collector | TBLMa.36b | 4 | / |
| Draught fan | 9-19-5.6a | 4 | 44 |
| Air lock | GF.24 | 8 | 8.8 |
| Pneumatic three-way | YSTZ27A | 4 | / |
| U-screw conveyor | TLSSU32 | 2 | 6 |
| Widely used coffee husk sawdust rotary dryer | ф2400*100000 *3 Layer | 2 | 60 |
| Bucket elevator | TDTG60/23 | 1 | 3 |
| U-Screw conveyor | TLSSU40 | 1 | 3 |
| Anti-caking equipment | MZLH-520 | 4 | 6 |
| Biomass wood pelletizer equipment for coffee husk | MZLH-520 | 4 | 528 |
| Belt conveyor | PDS-500 | 1 | 3 |
| Cooling machine | SKLN20*20 | 1 | 1.5 |
| Vibrating screener | TDZS100 | 1 | 0.18 |
| MCC Control Center ;Mimic control panel | / | 1 | from 22 kw for star triangle start, main electric components are delixi brand |
| Ring die(parts) | M-520S | 20 | / |
| Roller shell(parts) | M-520R | 40 | / |
| Roller assemble(parts) | M-520RS | 16 | / |
| Screener(parts) | SFSP66*80-S | 80 | / |
| Hammers | SFSP66*80-S | 40 | / |
(3)Cost to build a 2400 ton per month large capacity heavy duty coffee husk waste pellet processing line
New technology 2400 ton per month large capacity coffee ground pellet production line factory price is usually between 450000USD-1400000USD.
2.Why make coffee husk and coffee ground pellets so beneficial?
(1)Low-cost, High-Value
The main advantage here is that this is a low-cost, high-value product. What this means is that clients don't have to worry too much about production costs with the process, but still receive a product with a high heat value.
(2)Higher Potential Value than Agricultural Pellets
This ratio between the outgoing costs and the potential value is higher than with agricultural pellets. Then there is the fact that this really is a greener option than other by-product pellets, with no risks to users. Finally, these small, high-energy pellets are easy to store for long-term use.
With time, the demand for these biofuel pellets processed from coffee ground and husk will grow even further. Coffee husks and grounds will be better appreciated as valuable by-products rather than seen as waste. These processes and advantages prove the worth of the industry. Until then, we encourage you to stay in front of the trend with our CE certificate new technology biomass fue coffee husk pellet mill services.