How To Start Your Own Aquatic Fish Farm And Make Your Own Fish Feed Pellets?
2020-12-28 Back to List
If you are looking for related products or have any other questions, please feel free to contact us.
Contact Us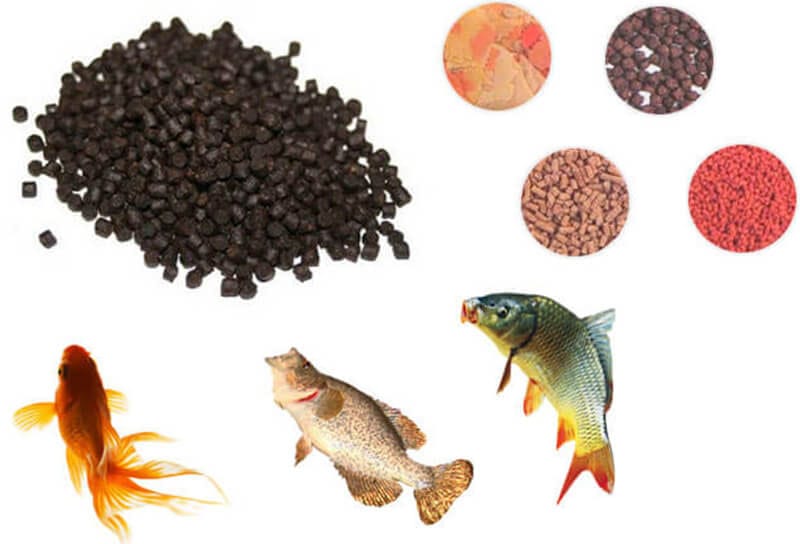 Whether you plan to carry out small-scale aquatic fish farming or large-scale commercialfish farming, the follow 9 steps will help you:
•Get a good location for your farm.
•Get a good source of water.
•Choose the appropriate fish pond.
•Decide the right species of fish for you.
•Get healthy fingerling or juveniles.
•Understand fish feed pellets & feeding.
•Start Marketing your fish before they grow-up.
•Be business-minded.
•Get good and practical fish farming training.
1.Tips For Start Fish Farming
(1)Evaluating profitability
Before starting fish farming, it is important to check if you have sufficient resources and time to invest in this business. Important aspects to consider are supply and demand, capital costs, operating costs, legal aspects and production capacity. Evaluate the current market and see if there is enough space and demand to accommodate a new fish farm.
(2)Training
Once you think that fish farming is a viable and profitable business, it is recommended that you go to a fishing farm to work in order to learn related knowledge. Before starting a business, you must improve some technical and management skills. Although a training stage will generate less income, it will prove to be valuable in the future. Working in a successful fishery will teach you how to perform water quality management, disease control, feeding, marketing and treatment skills. Without this knowledge, you may encounter difficulties in the future.
(3)Starting small
It is wise for you to start a small sized fish farm as a part-time business. Build some tanks on your land, learn business details, will generate income and prepare for greater investment.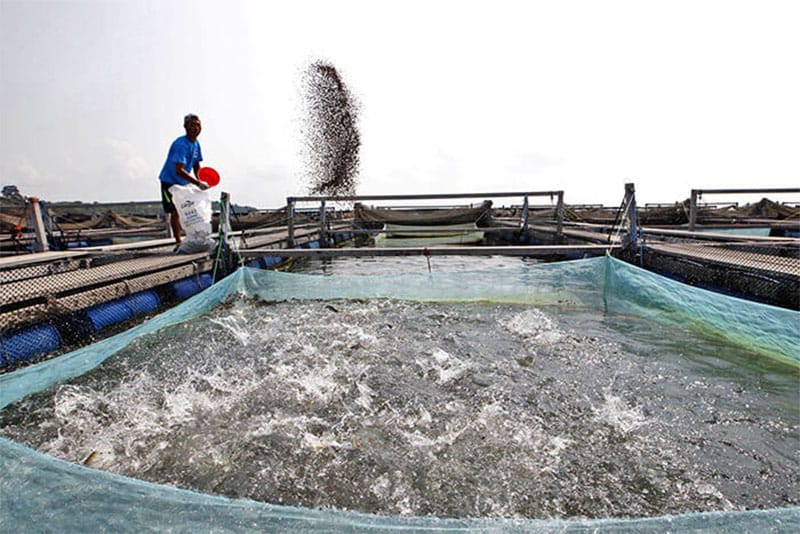 2.Costs Of Setting Up A Fish Farm
Costs will range depending on the size and scope of the operation you are starting. If you are starting an aquarium-based farm, you will need:
(1)Tanks and pumps.
(2)Fish food and refrigerators.
(3)Water aerators.
(4)Water testing kits and equipment.
(5)An investment in the initial parent fish.
3.What's needed to build a fish farm?
If you are running at a commercial fish farm you will need:
(1)Land for ponds.
(2)Equipment for excavating ponds.
(3)Commercial-sized pumps, aerators, and water sources/reclamation devices.
(4)Boat, motor, and equipment for cleaning and managing the pond.
(5)Industrial fish food supply.
(6)Fish processing equipment for shipping and exporting.
4.The Ongoing Expenses For A Fish Farm
Fish farming will have some variation in expenses, depending on what kind of fish and how many you are raising. Average associated costs will stem from:
(1)Buying fingerlings for your re-stock purposes.
(2)Fish feed pellets and maintenance of the fish.
(3)Replacing pumps and oxygen/aeration systems.
(4)Digging new ponds or buying additional tanks.
(5)Electricity per month.
(6)Plumbing maintenance.
(7)Insurance for employees and the business.
(8)Transporting/shipping of fish in and out of your farm.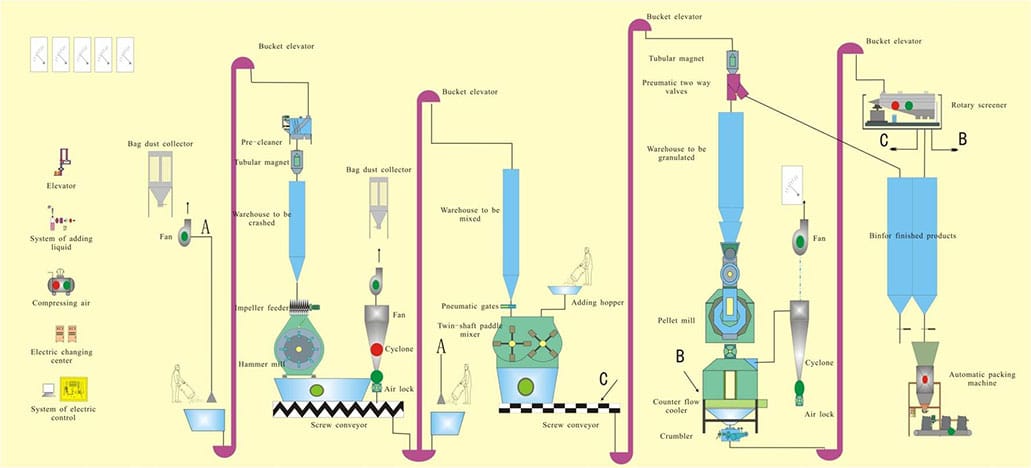 5.Things Need To Consider Before Starting Your Fish Farm Business
Are you considering entering the fish farming business, and are you considering factors to consider when planning to locate your fish pond? Fish farming is one of the thousands of dollars of profitable business ideas during the harvest season.
Have you gone into fish farming, but it doesn't seem to be growing as expected? If so, please read and study this guide carefully as its promise to provide you with all the necessary factors to know before sitting on a fish farm.
(1)Making Your Own Fish Feed
The fish feed extruder is used to make floating and sinking fish feed pellets.
(2)Market
If you want to build a fish farm, the market is the first thing to consider. It also applies to almost all agricultural enterprises. If you want to make a profit and continue your business, you want to know who and where to sell your fish, unless you don't consider selling your fish after harvest.
(3)Location
The location of the fish farm is very important. The location may affect several other factors, such as the type of pond and water source. Choosing a location that suits the type of fish you intend to grow. You need to consider several other factors to find the right location for your fish farm. If you are considering digging out a pond, you will need a location with the right soil type and adequate water supply.
(4)Where Can You Gather Knowledge?
Once you find the right location for your business, you need to learn as much as you can about fish farming before you actually start investing in it. To learn about the fish industry, visit several fish farms in your area or find online resources. Visit some fish farms to find out the pros and cons of fish farming.
(5)Do You Need A Business Plan
Before starting any business, you need to develop a business strategy. Your business plan should contain all necessary information about the company structure, expenses, expected investments, and expected return on investment. Take some time to consider all possible costs and make sure everything you need to do business in the plan is included. Determine what you need. How many employees, what equipment and supplies, your overhead, capital and assets.
(6)Availability Of Water
No fish farming without water. So when you want to build a fish farm, quality water must be one of the main resources you look for. In addition, your fish farms and operations should not cause problems for other uses of water, especially if used by others.
(7)The Choice Of Fish Type
You may also want to consider the fish type you want to keep. Depending on the preferences and recommendations of the experts, you can choose some of them. There are tilapia, catfish, tuna, salmon and so on.
(8)Environmental Factors
The environment is very important because your farm may face potential dangers and threats, such as vandals, insects, birds, snakes, and cats. Environmental conditions may also be related to climatic conditions, such as rainfall and sunshine. Environmental conditions/hazards determine the habitat type for fish farming.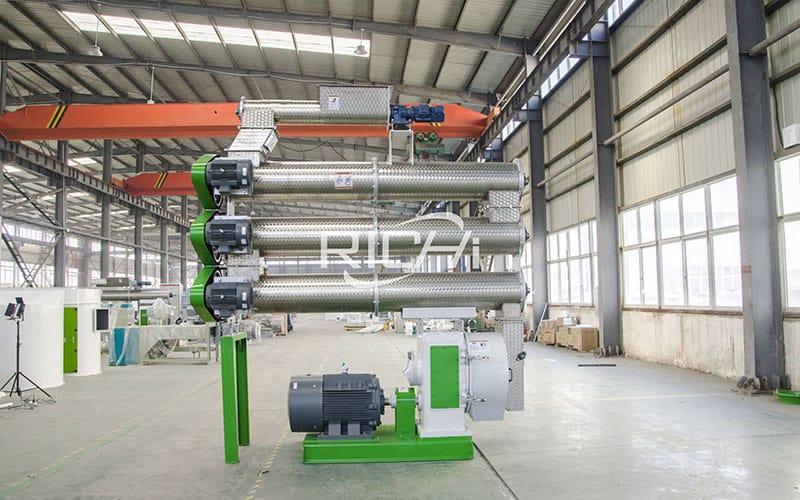 6.How to make fish feed pellets?
Fish feed pellet production line is generally consisted of feedstock crumbler, fish feed hammer mill, fish feed mixer, fish feed pellet mill/fish feed extruder machine, cooler, packing scales, etc. Tell us your raw material, requirements of capacity and budget for the plant. Then RICHI can design a suitable and specific 1-20t/h fish feed plant solution for you. To ensure the success of your business, we will provide detailed solutions including material storage, pretreatment, crushing … pelleting, cooling, packaging and waste disposal.
Hope this article can help you know more about fish farming, if you want to build your own 1-20 ton per hour automatic fish feed making plant and buy fish feed making equipment, please contact Richi Machinery.
7.Perhaps you are also interested in the following questions. If you want to know more details, please consult online:
what is fish feed extruder machine?
floating fish feed machine price in nigeria
5 ton per hour fish feed mill plant for sale
processing of flow chart of 2.5 ton per hour fish feed plant
fish feed line production process
local fish feed production in kaduna
material needed for fish feed production