How much is a factory supply competitive price biomass wood pellet making machine?
2020-12-02 Back to List
If you are looking for related products or have any other questions, please feel free to contact us.
Contact Us
How much is a biomass wood pellet making machine?How expensive is a wood pellet mill for biomass pellets?Cost of commercial ring die biomass fuel wood pellet maker? If you want to build your own ce certificated high quality wood pellet making machine,you need to be certified to read today's article.
Wood pelleting machine, also known as sawdust pellet machine, agriculture waste pellet machine, is a new type of biomass energy pellet processing equipment. The wood pellet fuel made by the good quality wood sawdust pellet mill can replace biomass energy, low carbon, and environmental protection. RICHI hot products biomass wood pellet machine on the market adopts a more advanced horizontal structure, horizontal feeding, which is conducive to heat dissipation.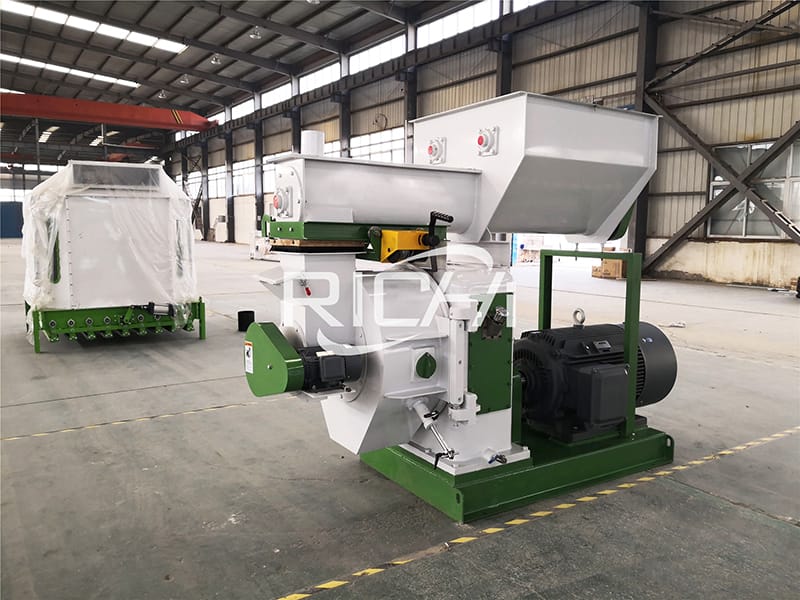 1.Factory price of high performance wood pellet machine for biomass pellets
(Take the Chinese market as an example, subject to RMB prices)
The ring die wood pelletizer equipment price ranges from several thousand yuan to several hundred thousand yuan. The price of a high efficiency pelletizer for wood pellets production depends on many factors such as model, output, configuration, etc., just like a car.
However, for each model, the output of the wood pellet manufacturing machine also has a price range. When the price is full, we will make a rough quotation based on the output of the electric pellet mill for wood biomass. The data comes from network statistics, not the product quotation of Richi Machinery.
(1) Small wood pelletizing machines, mostly flat die molds, are used in home fireplaces. The output is less than 1 ton and the price is less than 100,000 yuan.
(2) The commonly used biomass wood pellet press machine is mainly hot sale super quality ring die wood pelleting machine. The output is between 1 ton and 7 tons per hour. The price is between 100,000-1 million.
①The output is 1-2 ton per hour, the price is 100,000-400,000
②The output is 2-3 ton per hour, the price is 200,000-450,000
③The output is 3-4 ton per hour, the price is 350,000-500,000
④The output is 4-6 ton per hour, the price is 400,000-800,000
After this subdivision, the price range is still very large, because different ring die wood pellet mill manufacturers, different product quality, different materials, different configurations, and different prices.
Value determines the price. Before investigating the pellet machine on the spot, do not judge the price of the wood waste pellet processing machine, because this is very arbitrary. So please come to discuss the price after seeing the wood pellet making machine equipment. Please direct online consultation for the quotation of Richi Machinery's ce good stability industrial wood pellet machine for bio fuel pellets.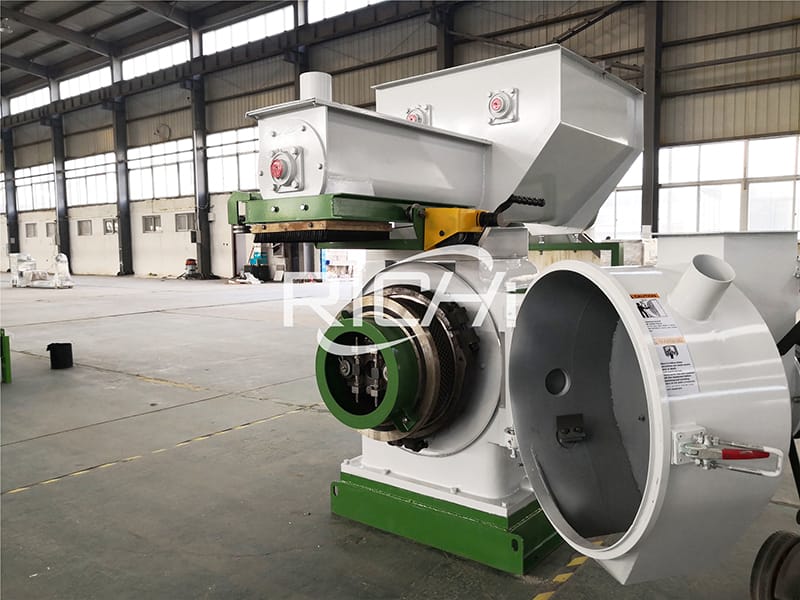 2.Application of wood fuel pellets
Biomass pelletizer machine has promoted the development of agriculture, and the scope of use is also very wide. The following is a brief introduction to the uses of use of biomass fuel pelletizing machine for making wood pellets:
(1)Civil heating and domestic energy consumption: Biomass fuel has a high utilization rate and is easy to store. Biomass pellet machine can convert agricultural and forestry waste such as wood chips, straw, rice husk, bark, and other biomass raw materials through pretreatment and processing to solidify into high-density pellet fuel, which is an ideal fuel to replace kerosene, which can save energy. It can save energy and reduce emissions, and has good economic and social benefits.
(2)Biomass industrial boilers: Biomass fuel is used as the main fuel of industrial boilers to replace coal combustion and solve environmental pollution. Biomass pellet machine can solidify domestic garbage and factory waste into efficient and clean renewable energy. Biomass pellet machine can be divided into flat die biomass pellet machine and ring die biomass pellet machine.
(3)The biomass fuel pellet machine can also process wood chips, sawdust, fuel wood, wood shavings, wood scraps, bagasse, etc., which can be solidified to form pellet fuel.
(4)Power generation: Biomass fuels can be used as fuel for thermal power generation.
If you want to know more about machines for complete latest technology high quality wood pellet production line, please visit our website. There is a lot of factory offered new technology wood pellet machine information, China wood pellet machine maker picture, biomass pellet mill for wood introduction, grinder function, best design high quality pellet machine line wood pellet product knowledge, good selling wood pellet machinery news,etc.