Good price ce 3 tph high performance wood sawdust pellet mill for 6-8mm wood pellet making
2020-11-30 Back to List
If you are looking for related products or have any other questions, please feel free to contact us.
Contact Us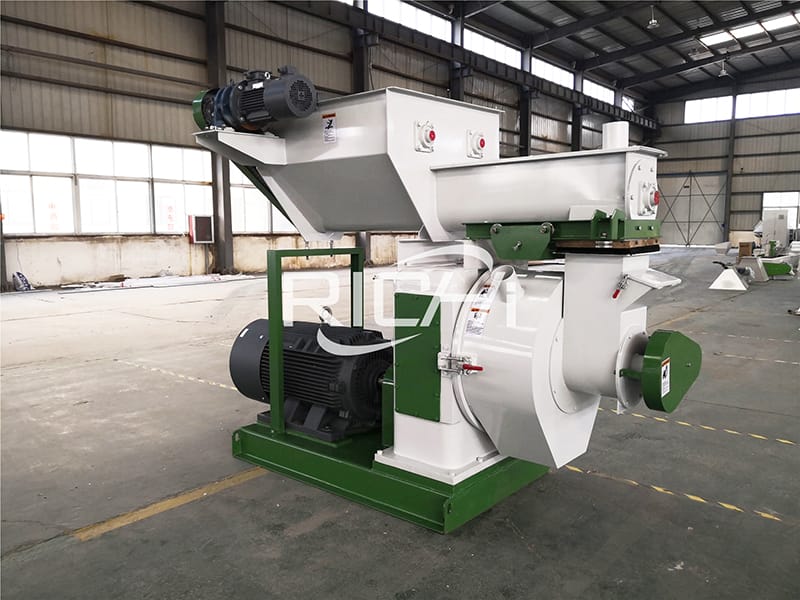 1.Introduction of wood sawdust pellets
Wood sawdust pellets, also known as biomass fuel pellets, are mainly processed from pine, fir, birch, poplar, fruit trees and crop orange stems. They are used for burning, barbecue and fireplace heating, and their combustion efficiency exceeds 80% (more than ordinary coal). The combustion efficiency is about 60%) The combustion efficiency is high, and it produces less sulfur dioxide, ammonia nitrogen compounds and dust.
Common wood pellet indicators:
Burning value>=99% 
Thermal efficiency>=87%
Diameter (mm) 6-12
Smoke blackness (Lingerman level) <1 
Dust concentration<=80mg/m³
Oxygen 37.94%
Nitrogen 0.08% 
Sulfur 0.02%  
Hydrogen 5.27%  
Ash content 1.5% 
Moisture 8%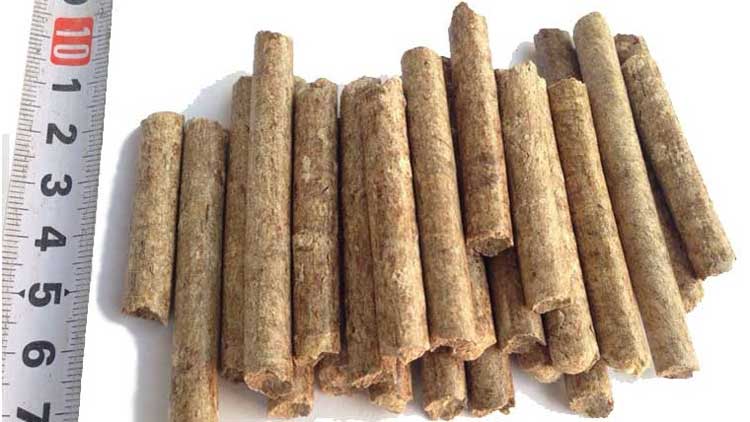 2.3 Ton per hour capacity wood sawdust machine for 6-8mm wood pellet making
(1)Introduction of 3t/h China factory offered sawdust wood pellet machine for 6-8mm wood pellets fuel
RICHI good price ce 3 tph high performance wood sawdust pellet mill for 6-8mm wood pellet making is a kind of plus standard sawdust wood waste pelletizing machine.Customers call it in many ways, such as 3 ton beech wood sawdust pellet machine,3tph pine wood sawdust pellet press machine,3tph best price acacia wood sawdust pelletizing machine,3 ton per hour ring die palm tree wood sawdust pellet mill,tropical wood sawdust pellet mill with 3 ton per hour capacity,3t/h oak wood sawdust pelletizing equipment,rubber wood wood pellet machine 3 ton per hour,etc. It can be seen that the customer's main name for ce wood pellet machine for sawdust depends on the adopted Raw materials, and RICHI's sawdust pelletizer is suitable for the production of all kinds of wood pellets.
(2)Parameter of factory offered new technology 3tph wood pellet machine for 6-8mm wood pellet production
Model:MZLH768 factory price wood sawdust pelletizing machine for heating system
Capacity of wood sawdust pellets:2.5-4T/H
Ccapacity of grass alfalfa hemp pellets: 5000-7000 KG/H
Capacity of organic fertilizer pellets: 9-10 T/H
Size: 3300*1500*2000MM
Anti-caking Feeder Power:3KW
Forced Feed Power :1 KW
Power: 250KW
Final Pellet :6-12MM
Weight : 5000KG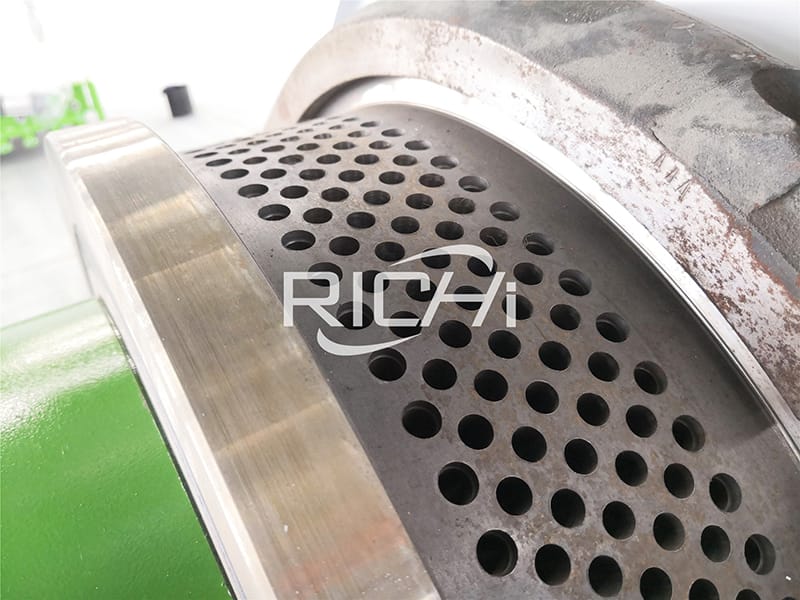 (3)Professional design for ce high quality 3 ton per hour ring die wood sawdust pellet mill machine
①The main shaft system uses double support structure without shake to offer more extrusion force from ring die.
②Control device of ring die and roller is external to realize gap adjustment without stop-working.
③Rollers use circulating water cooling, realizing lower temperature and longer service time of bearings, and lower oil consumption.
④The bearings of main shaft and roller with temperature measuring device, which can monitor the working status of bearings.
⑤Key components like main shaft, driving wheels and gears are made of high strength forged alloy steel. Gears are processed by high precision gear grinding machine.
⑥Driving system uses imported bearings to ensure the reliability and long service time of the 3t/h high performance wood sawdust pellet machine for biomass pellets.
⑦Ring die and roller use high strength forgings, automatic gun-drill drilling and vacuum heat treatment. The ring die service time﹥500 hours.
⑧High gear transmission efficiency, large transmission torque, large roller friction, production is increased by 15%.
⑨Design of spiral feeding plate to ensure uniform intake of wood pellets and balanced extruding stress.
⑩Easily operated control cabinets. Pellet mill automatic control system is connected to central control room.
⑪3 Ton per hour high performance wood pellet machine with ring die has intelligent system including working reports, working time, oil temperature alarm and lubricant replacement reminding.
⑫Easy operate ce sawdust pellet press machine can be used for wood and straw, which is applicable for all kinds of biomass materials. When producing straw, the pellet mill is equipped with three-roller anti-block screw conveyor.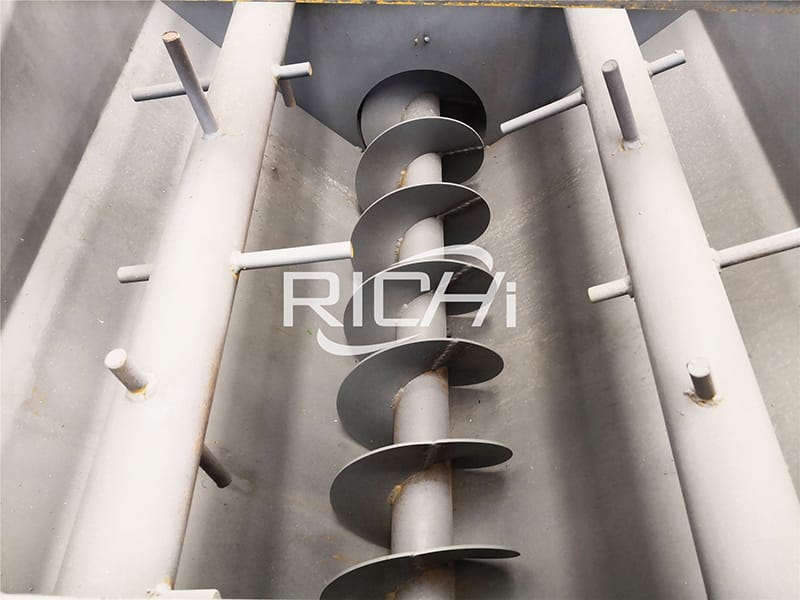 (4)China hot sell low consumption 3 ton per hour biomass wood sawdust pellet making machine price
How much is a 3 ton capacity wood sawdust pellet machine?How expensive is a 3tph wood pellet mill?Cost of stable performance 3tph biomass sawdust pellet press machine for bio fuel pellets is usually around 55000USD.
(5)Requirements for purchasing 3 ton per hour easy operation ce biomass wood sawdust pellet making machine
You will find several types of saw dust pellet making machine on the market which are equipped for different needs. If you wish to only use in your own home, it is crucial to appear with the needs from the machine to be able to make the right choice. For instance, the massive wood pellets production is broadly employed for industrial production for commerical reasons.While for own family use, it might be sensible that you should search for a pellet mill created for use at home needs.
(6)Functionality and Maintenance
You should look into the functionality before buying to ensure that you are able to be aware of type of the device. It is because saw dust pellet mill are made to perform various benefits. It appears the maintenance matters not, yet it is crucial to want concerning the upkeep of saw dust pellet press. Obviously, the constant maintenance might not be exactly the same with various machine.
3.What is needed to start a high quality 3 ton per hour wood sawdust pellet manufacturing plant?
(1)Process flow of 3 ton per hour wood pelleting plant for 6-8mm biofuel sawdust pellets
How to make wood pellets from sawdust?The answer is hot sale 3t/h wood sawdust pelletizing machine.If customers want to buy 3 ton capacity bio energy pellet machine for wood sawdust, they only need to understand the above situation, but if they want to build a 3 ton capacity wood sawdust pellet processing plant, then not only need ring die automatic wood sawdust pellet machine, but also need a lot of other equipments.
A 3 ton per hour wood fuel pellets plant for sawdust pellets making include chipping system,crushing system,drying system,pelletizing & cooling and Packing system,electronic control system.
(2)Main machine to make wood pellets in a complete 3t/h wood sawdust pellet production line
high efficiency 3-4 ton per hour wood chip hammer mill
high quality biomass sawdust rotary dryer for sawdust drying
3t/h hot selling ring die type horizontal wood sawdust pellet machine
Belt and sewing machine
Electric cabinet
Belt conveyors
Buffer bin
Cyclone
Draught fan
Pulse dust collector
U-screw conveyor
Vibrating screener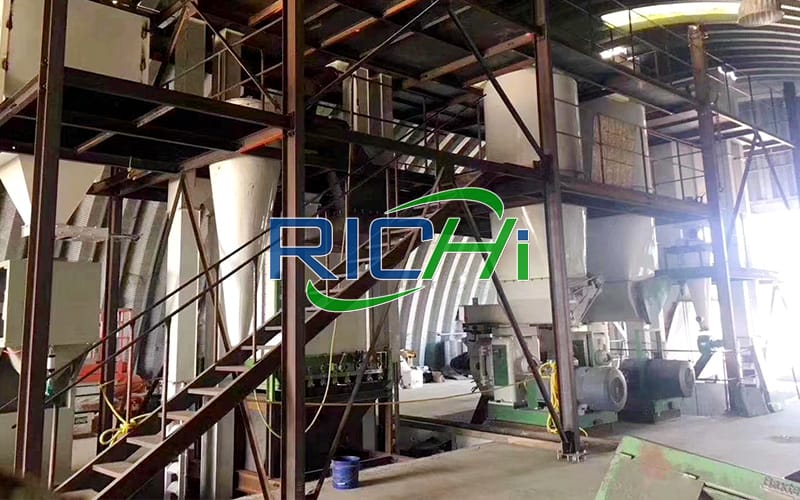 (3)Cost to build a 3t/h reasonable design new biomass fuel wood sawdust pellet making plant
Professional factory directly offered complete 3tph wood sawdust pellet production line for wood fuel is usually between 150000USD-300000USD.
Richi Machinery can provide global customers with China professional factory offered high quality wood sawdust pellet machine suitble for 1-40tph biomass wood pelletizing plant,if you are looking for best design high quality pellet making machine for wood pellet product,hot selling good quality wood pellet mill sawdust,biomass industrial wood pellet machine for sawdust pellet plant project,110kw wood sawdust pellet machine produced wood pellet from sawdust,5 ton per hour ce certificated compressing wood sawdust pellet machinery for bio-pellets,etc.,please feel free to contact us.