How To Make Poultry Feed By 10T/H Automatic Poultry Chicken Feed Pellet Production Line Machine?
2020-11-25 Back to List
If you are looking for related products or have any other questions, please feel free to contact us.
Contact Us
If you want to know "how to make poultry feed","how to make organic chicken feed","how to make chicken feed for layers","machine for making poultry chicken feed","large poultry pellet mill plant manufacturer from China" , I think you can find the answer from today's article——How To Make Poultry Feed By 10T/H Automatic Poultry Chicken Feed Pellet Production Line Machine?
Richi Machinery is a China professional poultry feed mill plant manufacturer, animal poultry feed pellet is use mixed feed or single feed (forage, cake, etc.) into pellet feed by animal poultry chicken feed pellet making machine.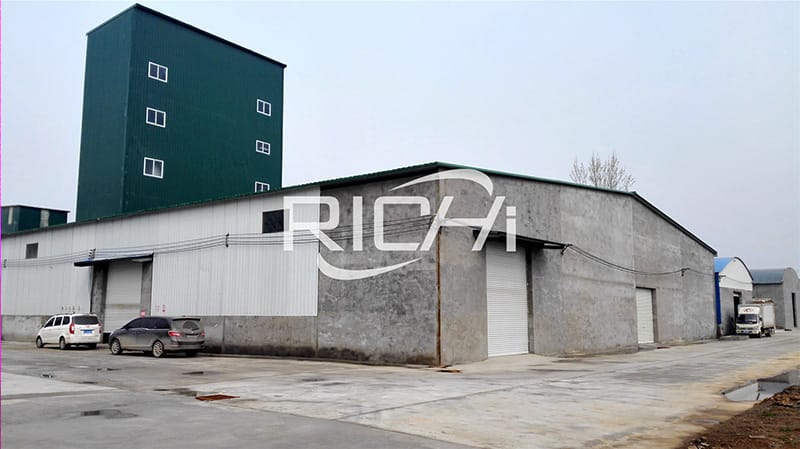 1.How To Make Poultry Feed Pellet By China Manufacturer Poultry Feed Plant With 10TPH Capacity?
Richi Machinery provides a full set of 10tph animal poultry feed pellet making line, the following to introduce the complete 10 ton per hour animal poultry chicken goose duck feed pellet production process design.
(1)Accurate formula and precise ingredients. According to the nutritional needs of poultry, feed formula should be reasonably prepared. In the process, strictly according to the amount of various raw materials added for accurate weighing.
(2)Pay attention to the pellet size. The main purpose of crushing all kinds of seed and block feeds such as corn and bean cakes in the formula is to reduce the chewing of poultry, increase the contact surface between feed and digestive fluid, and thus improve the digestibility of feed nutrients. Chicken feed grinding is generally required through the diameter of 1 mm below the screen.
(3)Mix well. Mixing the pulverized raw materials and other raw materials in the formula according to the proportion of the formula into the poultry feed mixer, and mix each batch for 3~5 minutes. The mixture is now poultry powder feed. After grinding dry powder material can not be directly fed poultry, because dry powder material palatability is poor, and the loss of waste is serious, generally dry powder material mixed with water after the wet feed. Add water to stir should grasp the water, water is not too big, not too small. General dry humidity control in a grasp with the hand can pinch into a group, let go after loose and spread out is advisable. Wet material should mix and feed immediately, otherwise easy to cause corruption and deterioration.
(4)Shape properly. After mixing the powder feed, through the comprehensive treatment of the steam, heat, and pressure of the powder feed into granule material by poultry feed pellet making machine, starch gelatinization and, curing. This can improve the palatability of poultry chicken feed, improve nutrient digestibility, avoid picky eating of poultry, increase intake, poultry pellet feed diameter is generally 3~5 mm.
(5)Maintain the relative stability of poultry feed. Pay attention to the ratio of protein to energy to ensure the intake of protein and keep the crude fiber content in the feed below 5%. The relative stability of feed should be maintained. If changes are necessary, they should be made gradually, otherwise, they will affect the growth of poultry.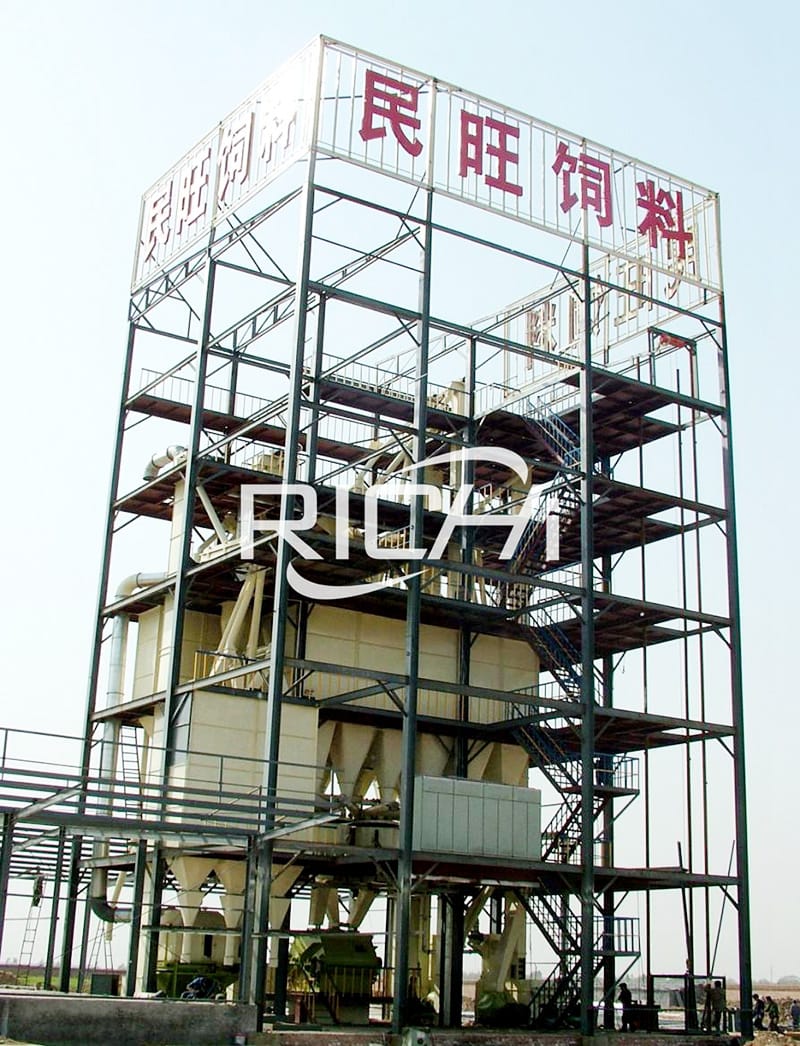 2.Main machinery of 10 ton per hour automatic chicken poultry feed line for pellet
poultry feed grinder mixer with CE
10t/h poultry feed pellet manufacturing equipment
Stainless steel conditioner
Sewing machine and belt conveyor
MCC Control Center ;Mimic Control Panel
3.Price of setting up a 10t/h poultry feed manufacturing plant?
10 Ton per hour fully automatic poultry feed plant cost is usually between 130000USD-300000USD.