Best quality 5t/h animal feed pellet making machine for poultry chicken feed mill processing plant
2020-11-18 Back to List
If you are looking for related products or have any other questions, please feel free to contact us.
Contact Us
Richi Machinery is a poultry chicken feed machine company,a China professional animal feed pellet making machine manufacturer, this article we will introduce Best quality 5t/h animal feed pellet making machine for poultry chicken feed mill processing plant in detail,include the cost of animal feed machinery.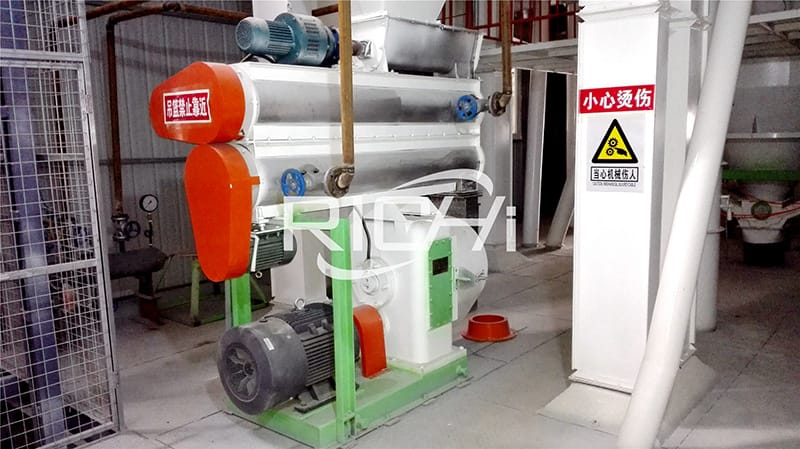 1.Introduction of 5 ton per hour animal poultry chicken feed pellet milling machine
5 Tons per hour poultry chicekn feed pellet machine is suitable for 5 ton per hour poultry chicken feed mill factory,it belongs to chicken feed pelletization equipment, which is a chicken feed processing machine with corn, soybean meal, straw, grass, rice husk, etc. as raw materials and directly pressed into pellets after crushing raw materials.
Generally speaking, the larger scale of the farm will choose to mix some fine feed in the feed as a supplement. If the amount of refined feed in the formula is too much and the degree of maturation is large, the ring die chicken poultry feed pelletizer machine can be used to determine the degree of maturation of the feed by increasing the number of modulators.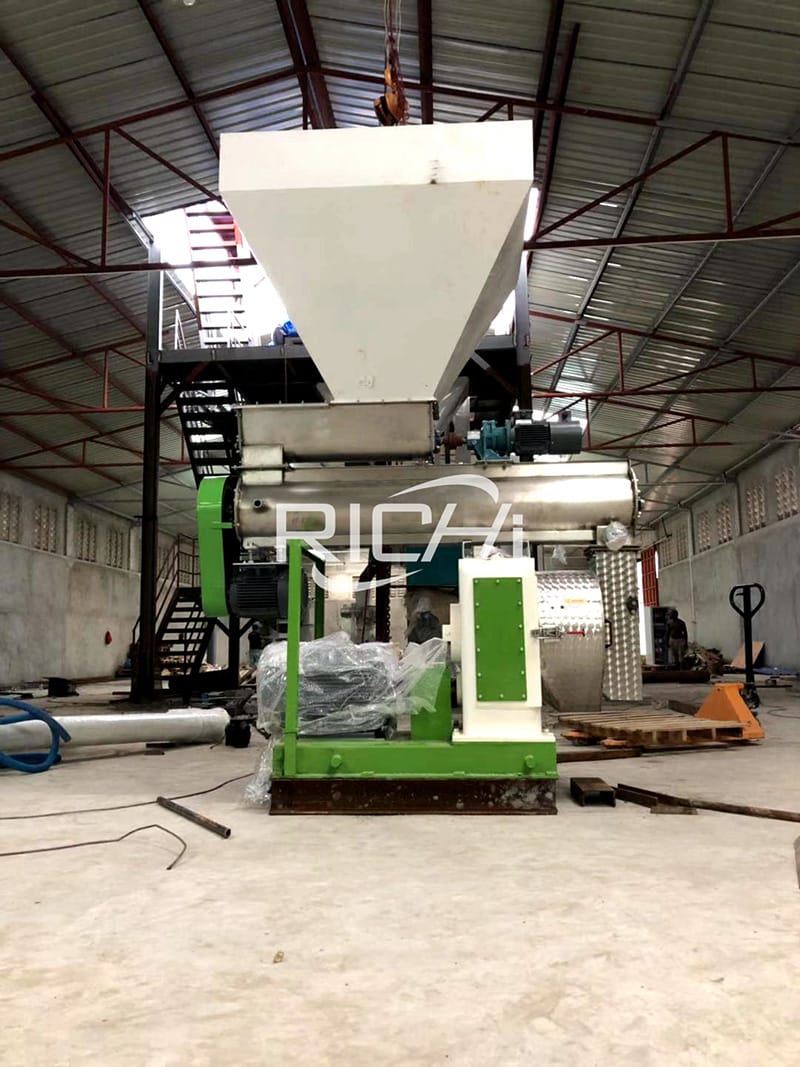 2.Application of 5tph poultry chicken feed pellet mill machine
5 Tons per hour chicken granule feed pellet mill machine is widely used in large and medium aquaculture, grain feed processing plants, livestock farms, poultry farms, individual farmers and large, medium scale poultry chicken feed pellet manufacturing plants.
3.Features of 5t/h poultry animal feed pellet mill
(1)This good performance poultry chicken feed pellet mill machine 5 tons per hour is a key equipment for producing chicken poultry pellet feed, with high output,good performance,low energy consumption,low noise and beautiful appearance characters.It is also the ideal equipment for pressing livestock feed,ruminant feed and fish pellet feed.
(2)The feeding system adopts stepless speed changing motor control, adjust speed conveniently and reliably. Could be equipped with microcomputer automatic control system adjusts feed-in quantity and throttle flow automatically,make chicken poultry feed pelletizer machine in the best working condition all the time.
4.Technical parameters
Model:SZLH350 ring die chicken poultry feed pelletizing machine with ce
Output:5-7t/h
Pellet specification:¢2、¢2.5、¢3.5、¢4.5、¢6、¢8 、¢10、¢12
Main motor power :55kw
Feeder Motor Power(kw):1.5
Conditioner Power(kw):3
Weight:1350kg
Customize 5t/h chicken pellet mill with one layer or double layers or three layers conditioner ,produce high quality feed of livestock,poultry and aquatic.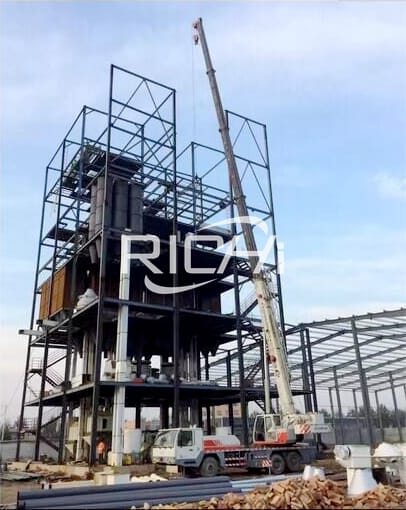 5.5 Ton Per Hour High Quality Poultry Chicken Feed Pellet Mill Price
Factory price of ce verified animal feed pellet machine for poultry chicken feed making is usually between 22000USD-30000USD.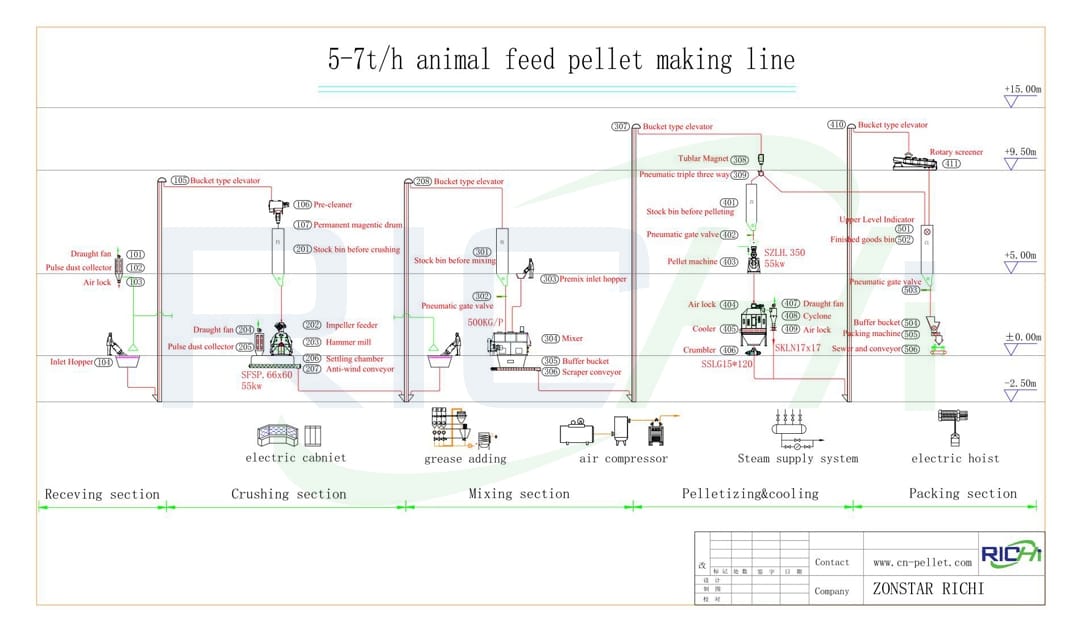 6.Chicken feed pellet production process of 5 tons China supply poultry chicken feed mill
Check https://www.cn-pellet.com/solution/feed-production-line/5-7tph.html for details.