From quality to output, more choices for your 10-60t/h large scale poultry feed mill factory project
2020-11-04 Back to List
If you are looking for related products or have any other questions, please feel free to contact us.
Contact Us
No one will deny that the poultry feed pellet mill machine is the core equipment in a 10-60t/h large scale poultry feed mill factory project production process.RICHI animal feed pellet making machines have been sold over 2000 units, 1000+ global feed companies are using RICHI feed processing equipment now with efficiency increased by 15%.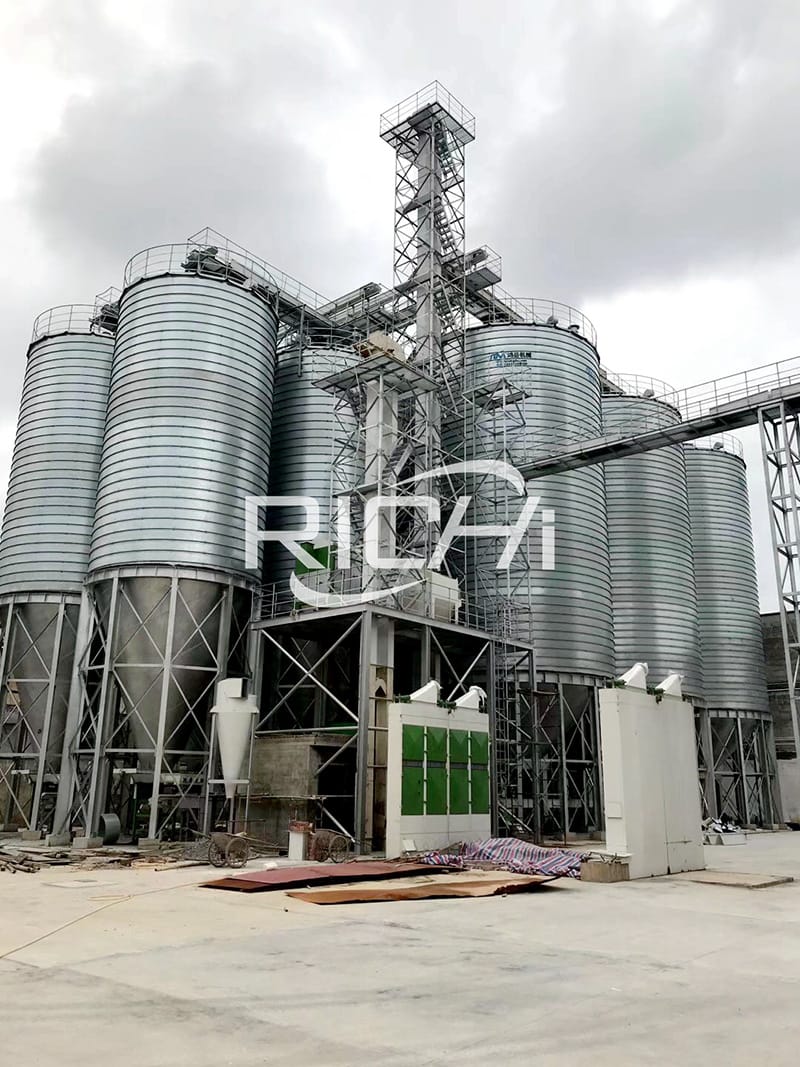 1.Advantages of RICHI CE ISO approved animal feed pellet machine
(1)Quality improving
Based on the traditional feed granulator in China, RICHI animal pellet milling machine has made
greater breakthroughs not only in appearance but in function, material, heat treatment and service life of wearing parts, and it has more reliable expanding effect.
(2)Stable and reliable
Domestic and foreign feed mill factories which are using RICHI double 420 feed production lines can reach more than 26,000 hours of trouble-free operation, creating continuous profits.
(3)Output increasing
Our animal feed pelletzer has been upgraded but without price increasing. More breakthroughs in output and better quality.
2.SZLH Series High Quality Poultry Feed Pellet Mill For Turn-key Poultry Chicken Feed Production Line With 10-60TPH Capacity
8-12t/h China Factory Supply Large Size Poultry Feed Pellet Mill With CE
10-18t/h high capacity automatic poultry farming feed pellet mill
15-25t/h Hot Sale Large Capactity Poultry Feed Ring Die Pellet Mill
Bearing temperature measuring device can monitor the temperature of key bearing in real time and judge the early failure of the bearing by temperature, to ensure the safe and efficient operation. External oil cooling lubricating system can circularly cool the temperature of oil and key bearing, and lubricate the key bearing simultaneously. Automatic oil lubrication system can realize non-stop oil adding regularly, reducing the workload of operators and making the equipment more reliable.
The electric ring die lifting device can improve the assembly efficiency of the ring die and roller, and reduce the labor intensity. The electric cutting adjusting mechanism can improve the accuracy of clearance adjustment by operation screen.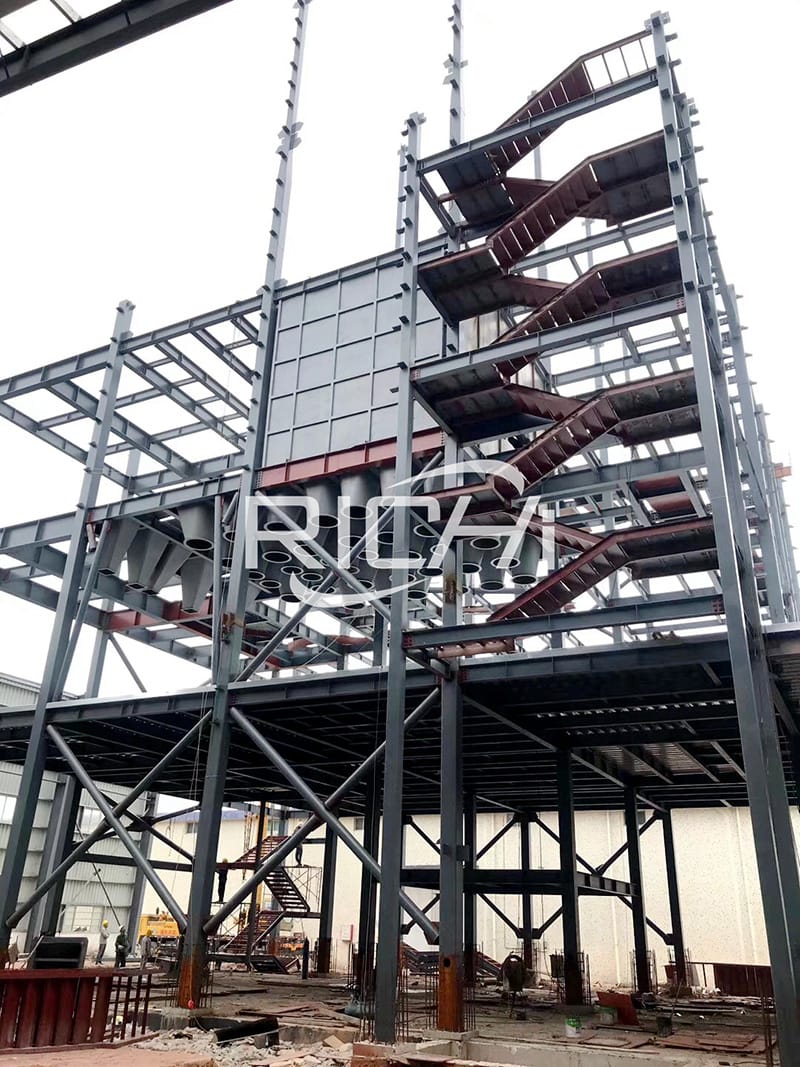 3.Selection of poultry chicken feed pelletizer for 10-60 Ton per hour complete set large scale poultry chicken feed pellet processing plant
(1) 10T per hour complete poultry chicken feed pellet production line
Suitable model:szlh420 poultry feed making machine (1 set)
(2)20t/h large poultry chicken feed production factory
Suitable model:SZLH420 boiler chicken poultry feed making machinery (2 set)
(3)30t/h automatic complete poultry feed pellet line with reasonable price
Suitable model:Factory direct supply szlh420 ring die poultry feed pellet machine(3 set) or szlh508 poultry granule feed pellet mill machine(2 set)
(4)40t/h plant for manufacturing animal poultry feed
Suitable model:CE certificate poultry chicken animal feed pellet mill szlh420((4 set)) or szlh508 poultry granule feed pellet mill machine(3 set) or SZLH558 chicken feed pellet mill making machine(2 set)
(5)50 tons per hour poultry animal feed processing plant
Suitable model:CE certificate szlh420 feed mill equipment of pelletization ((4 set)) or szlh508 pellet mill for poultry feed(3 set) or SZLH558 poultry feed plant pellet mill (2 set)
(6)60t/h automatic large capacity plant poultry pellet feed production plant
Suitable model: With Longlife Guarantee SZLH420 Poultry Feed Pellet Mill ((5 set)) or szlh508 good performance poultry chicken feed pellet mill machine(4 set) or SZLH558 big capacity commercial poultry feed pellet mill(3 set)
You can directly consult Richi Machinery for more questions about"high quality chicken feed pellet making plant"" how to make chicken feed"" poultry chicken mash feed mill machinery""advanced small poultry feed mill price""large ring die poultry feed mill equipment",Email: enquiry@cn-pellet.com,Whatsapp/Cel: +86 185 7410 3366