Richi Machinery - The most professional biomass wood pellet mill manufacturer from China
2020-09-24 Back to List
If you are looking for related products or have any other questions, please feel free to contact us.
Contact Us
1.China professional factory offered high quality biomass wood pellet mill machine from Richi Machinery,For The World
Different sectors in the world produce a lot of waste that people have now started using to make biomass wood pellets on a larger scale. Typically, biomass pellets are made up of natural wastes such as rice husk, sawdust, sugarcane bagasse, straw, coconut shell and etc. Biomass Briquette Machine are used to make pellets of desirable size.
Biomass pellets can be used for different purposes such as cooking, heating, running power plants, etc. Since biomass pellets do not produce harmful gas like coal, gasoline, and other traditional fuels, it has been used gradually in many countries. Investing on biomass wood pellets business would be promising and profitable. If you are considering to buy hot selling good quality wood pellet mill for self-use or commercial purpose, choosing a reliable biomass energy sawdust pellet machine manufacturer can help to lower the investment cost and ensure high quality pellets!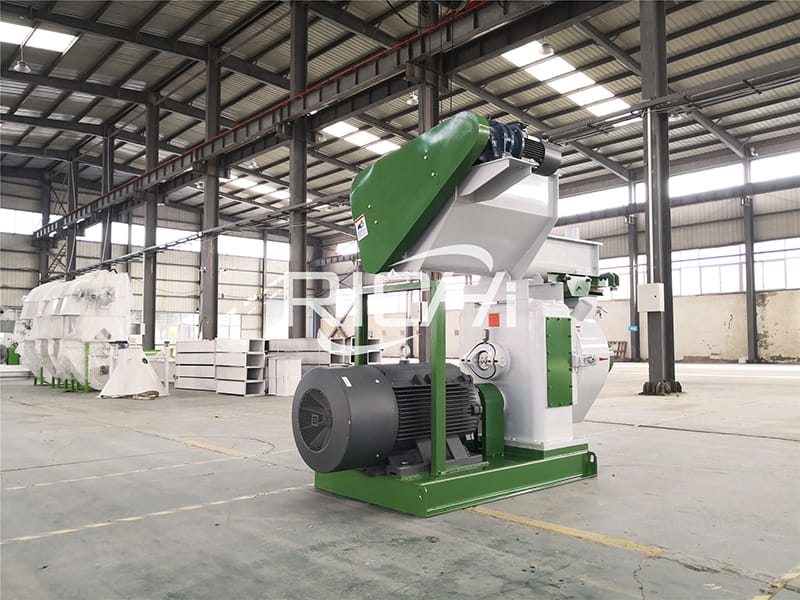 2.Largest ring die wood pellet mill supplier from Central and Western China- Richi Machinery
Richi Machinery is one of the largest wood pellet mill manufacturers in China. We have been specialized in good performance biomass wood pellet machine manufacturing industry for more than twenty years. RICHI existing staff is more than 200 people, including 25 technical personnel who either own a doctor or a master's degree. RICHI insist on learning, improvement, innovation, constantly updating to manufacture efficient and energy-saving good bio-fule wood pellet machine with ce. (Related Info: How to Make Wood Pellets In Biomass Pellet Plant?)
We have obtained ISO9001 and CE certificate. So, the quality of our equipment can be guaranteed completely. In addition, we offer the most favorable factory manufacturing price for our customers.
The China best price biomass wood pellet manufacturing machine provided by Richi Machinery has sold to more than 50 countries, and we have built best solution biomass wood pellet line for biomass waste in more than 30 countries, including Thailand, Philippines, Indonesia, Canada, Austria, Netherlands, United States, Mexico, etc. Our customers all give us positive feedback on our equipment and service.
Latest Project: United States 10T/H Customized Turnkey Wood Pellet Production Making Plant(Ongoing)
Although there are many reasonable design ce wood pellet machine types in the market, but low consumption biomass wood pellet machine designed and developed by RICHI are proven cost-effective and durable to process various raw materials, like bark, cardboard, cellulose, cotton stalk, hay, paper, tobacco, wood chips, saw dust, wood chips, etc. It is also noted that our mechanical stamping briquette machine can also used to make biomass pellets.
(You may also like:How To Start a Biomass Wood Pellet Making Plant Business >>)
RICHI not only provide single professional design biomass wood pellet machine for global market, but also offer turnkey customized biomass wood pellet line project setup, including factory layout design, equipment selection, installation and commissioning. We will help our customer to optimize their business plan on biomass industry so as to lower the investment capitals without compromising productivity.
3.Main Technical Dat of RICHI stable performance wood pellet making machine for biofuel pellets
Model: MZLH320,MZLH350,MZLH420,MZLH520,MZLH768,MZLH858
Capacity:300KG/H-4.5T/H
Size of Pellet Machine: 2200*900*1300 MM-3500*1600*2180MM
The Forced Feeder Power :0.55 KW-1KW
The Pellet Machine Power: 37KW-280KW
The Final Pellet :6-12mm
The Weight : 2500KG-5500KG
Above just listed part of the technical data, if you are interested in buying our good biomass wood pellet machine for energy pellets, please contact us to get the price list and complete stable performance wood pellet mill parameters!
4.Global Biomass Pellets Industry
Different countries around the globe are establishing more and more biomass industries. The biomass pellets are mostly used in developing countries where people use this cheap source of energy to meet their domestic needs. South Africa produces a large number of different crops. A huge amount of waste is left behind from these crops which are used in countries like Kenya and Zimbabwe to make a large number of pellets.
Now developed countries like the United States, Canada, Germany, etc. are also making their name in this field by establishing numerous biomass pellet industries. They are producing these pellets to not only meet their own biofuel needs but also to export them to improve their economy. Also, power plants and other big industries in these countries use a huge amount of traditional fuels that are putting the world at risk. To reduce the level of harmful gases from the environment, they are choosing biofuel over traditional fuel.
As countries are moving towards eco-friendly products, the global biomass pellet industry is expanding gradually. Today, the global biomass fuel industry has a value worth 372.1 million dollars. It is expected to double in the next 6 years. The analysis shows that this industry will be worth 612.6 million dollars by the end of the year 2026. As the world demand for biomass pellets is increasing, investing in establishing a China factory offered biomass wood pellet production line is a wise idea.