China factory supply low cost high return chicken feed pellet making machine for small chicken farm
2020-09-13 Back to List
If you are looking for related products or have any other questions, please feel free to contact us.
Contact Us
Small animal poultry feed pellet machine farm use? Easy way to make poultry feed for growing chickens? Small chicken pellet machine price in philippines? Machinery for chicken feeds production in south africa? How to prepare commercial chicken feeds?Machine for making feed for chicken or cattle how it is done,etc.
The above issues are constantly being consulted by customers recently. Every day we can receive hundreds of inquiries about chicken feed pelletizers and chicken feed production lines. Today we will first talk to you about the China factory supply low cost high return chicken feed pellet making machine for small chicken farm.
With the great development of chicken feed industry, increasingly people are choosing to use the good quality small animal chicken feed making machine. Why? Plenty of chicken farmers have calculated carefully about the chicken feed production, which shows that the chicken feed price is not stable, so that they can not get much income as they want after one year of hard work. Actually, the smart famers have already know that they can produce the poultry chicken feed pellet only with a small chicken feed manufacturing equipment, realizing their treasure dream, meanwhile improving the year income.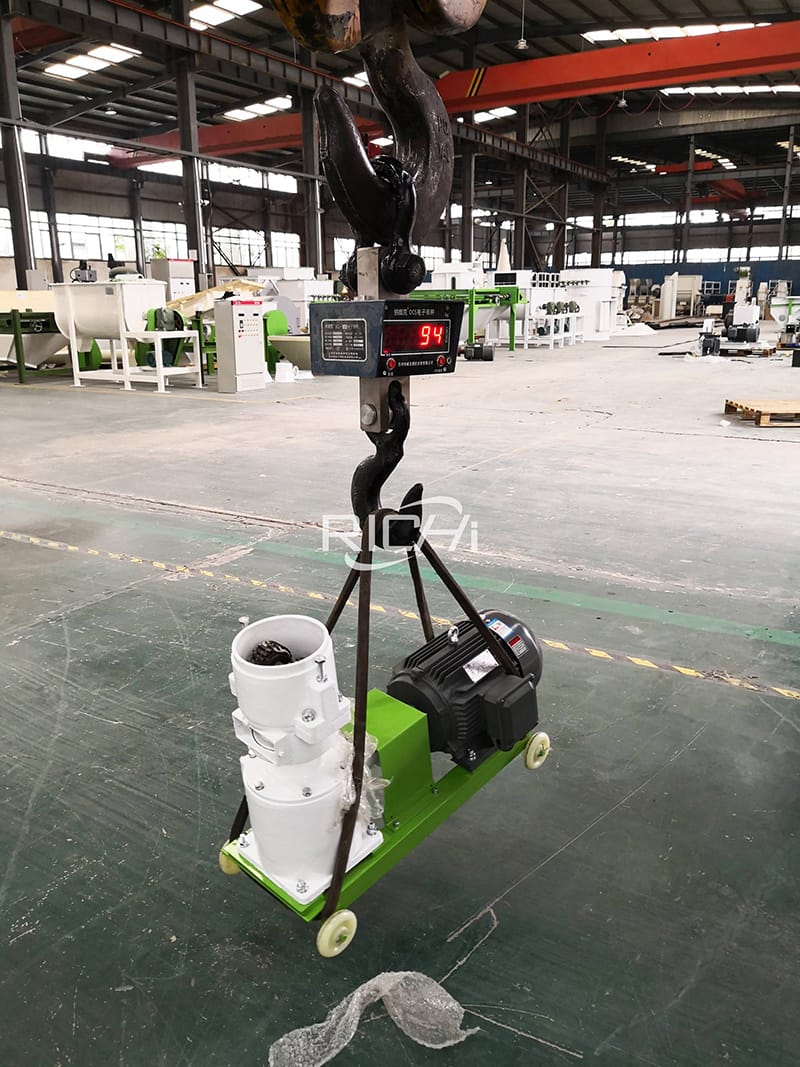 1.How to choose a suitable chicken feeding pellet mill machine?
Therefore, chicken feed pellet is so good for feeding chicken, where is selling the CE ISO approved chicken feed pellet machine? How much does the China supplier chicken feed pellet mill cost? How to choose the suitable China factory direct supply chicken feed pellet making machine?
You want to buy small chicken feed pellet making machine for small poultry farms but don't know where is selling it? Here is a great choice. Richi Machinry is a standard and China professional animal feed pellet machine manufacturer, possessing years of rich manufacturing experience, with the product quality 100% guaranteed.
2.How much does a small chicken farming feed pellet mill cost?
Before the farmer go to buy the CE approved poultry chicken feed compress pellet making machine, it is suggested that the users analyze their farms, such as, how much chicken feed can 200 chickens use in a day? And other related aspects. So that, it become convenient for the users to choose one suitable feed making machine. And the sales consultant will recommend the suitable feed making machinery to the users according to their actual situation.
For instance, just like our 125 type flat die chicken feed making machine, it costs less, you can take it home with only ¥700. The 125 type smallest chicken feed processing machine can produce 80-100 kg feed pellet for an hour, easily meeting the demand of farmers who requires small production capacity. It is also suitable for the users who have single-phase at home, we have equipped three-phase type chicken feed making machine for them. The small feed making machine manufactured by Richi Machinery have many types for you, including 125 type, 150B type, 210type, 260 type, 300 type, 360 type, with the output ranging from 80kg/h to 800kg/h.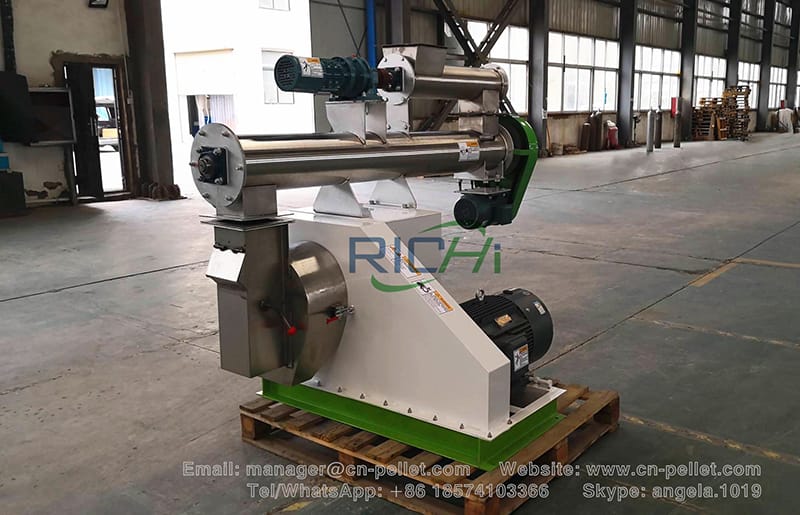 3.How to choose a chicken farm use small chicken feed pellet making machine to meet your needs?
Around the market, the popular chicken feed making machine have two types, respectively are the flat die type and ring die type pellet machine. The former belongs to smaller equipment, suitable for small scale chicken feed production. While the ring die type is one kind of large chicken feed equipment, more suitable for the large scale chicken feed production. The big poultry chicken feed pellet making machine have many types, including szlh250, szlh320, szlh350, szlh420,szlh508,szlh558, with the output ranging from 1 ton to 15 ton per hour. If you have sufficient funds, enough knowledge about the small poultry chicken feed mill machinery industry, and you want to start the small chicken pellet production making line directly, the ring die feed making machine is your preferred choice due to the high output and relatively large investment.
If you have any other questions, please contact Richi Machienry—chicken feed mill processing plant manufacturer.
【Learn more about Richi Machinery:hot selling ring die chicken feed pellet making machine with CE 】