Old customer from Ethiopia visit again to negotiate new project
2019-12-13 Back to List
If you are looking for related products or have any other questions, please feel free to contact us.
Contact Us
With the rapid development of the company and the continuous innovation of research and development technology, RICHI machinery is also expanding the international market, and has attracted many foreign customers to visit.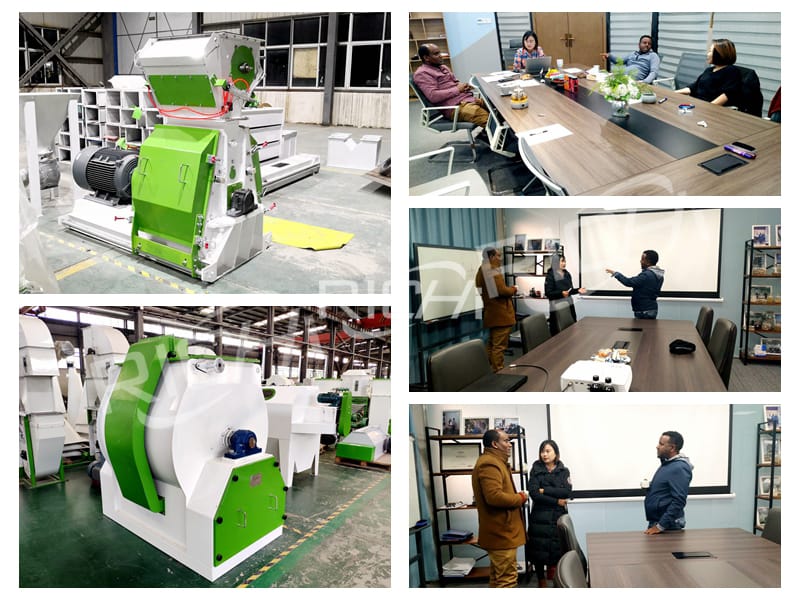 With further the expansion of business, the original export to Ethiopia's feed production line products have obtained the height of the local market recognition, in recent days, the old customers to visit our firm again from Ethiopia, also as an intermediary, brought a new client for us, the goal is to buy a new 5 tons per hour of feed production line, the company for the arrival of the Ethiopian travelling merchants to extend our warm welcome!
Accompanied by the staff of RICHI, the customer visited the production workshop and got an intuitive understanding of the company from the site. The customer fully affirmed the company's r&d capability, production capacity, management and other aspects.To the customer's questions, the business personnel have made a detailed answer, rich professional knowledge and well-trained ability to work, leaving a deep impression for the customer.
After the visit, the Ethiopian customer and RICHI had an in-depth discussion on the future cooperation between the two sides and reached the cooperation intention.