How To Use And Choose Small Poultry Chicken Feed Pellet Milling Machine
2020-08-08 Back to List
If you are looking for related products or have any other questions, please feel free to contact us.
Contact Us
Chicken poultry pellet feed is produced through high temperature and disinfection, possessing more advantages than powder feed, thus having plenty of applications in the actual production. Small poultry chicken feed pellet machine, is a kind of simple home use poultry chicken feed pellet making machine,used in small chicken poultry feed pellet production line or small chicken farm,belonging to chicken poultry farm equipment, is designed with various types, which is auditable for processing different raw materials. Therefore, it is very important for improving working efficiency of small boiler chicken poultry feed making machinery to choose a suitable type.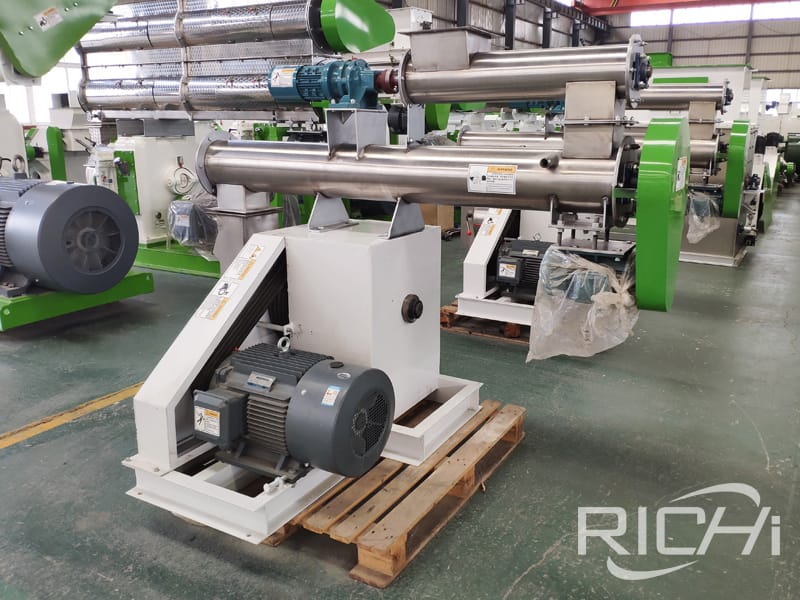 2.Tips for Choosing Small Size Poultry Feed Pellet Making Machine
For choosing small feed pellet making machine, what raw material should see to process above all. If concentrated feed is to be processed, both of the flat die poultry feed pellet mill or ring die chicken poultry feed pellet making machine are suitable; while to process the grass powder material or grass-grain combined feed, it better choose the specialized ring die grass pellet machine, which means small ring die feed pellet making machine to make cattle sheep horse feed pellet.
Due to connecting rod shaft gearbox driving the motor, anti-overload capability is strong. And the main components of small feed pellet machine like pressing roller, pelleting die are processed by superior alloy steel through high frequency hardening, featured with high abrasive resistance, having 5~7 times of longer lifetime than the same type machine made from common materials.
Choosing the suitable small sized farms animal chicken fodder pellet making machine according to the feeding scale and feed consumption. Generally, hot sale 1t/h small chicken pellet food pellet machine is suitable for individually home farming due to the features of adopting household lighting electricity for production, convenient moving and easy operation etc.
3.Application Method
Running-in for new small feed pellet machine: preparing mixed powder materials with 5%-10% edible oil added, rub the oil blocks together by hand. Add the feed first, after starting the machine, adjust the pressing roller bolt by hand until the material is discharged normally. When the materials with oil has been recycled for 3-5 times inside of the machine, add dry materials gradually (the materials with oil can not be fed the animals after extraction. And the new machine has no need to running-in after running in once.)
4.Application Method of small fodder pellet machine
Adjustment of pellet feed length. The chicken pellet feed length can be adjusted through adjusting the cutter installed in the outlet hole.
The finished pellet feed has relatively high temperature, needing to be stored in a well-ventilated place, it can be stored into bags when it is cooled to the indoor temperature.
RICHI is a famous animal feed pellet making machine manufacturer devoting in feed processing equipment and biomass pellet machinery , integrating the design, manufacturing, installation, mainly produce all sorts of feed pellet machines, biomass pellet machine, crushing machine, mixing machine, lifting machine, cooling machine,etc and the complete feed pellet production line machinery. About more feed processing machines details, please Email: enquiry@cn-pellet.com,Whatsapp/Cel: +86 185 7410 3366.