Hot selling in turkey palm fiber pellet machine production line from China
2020-04-30 Back to List
If you are looking for related products or have any other questions, please feel free to contact us.
Contact Us
Increasing growth of global economy has been exerting pressure on existing energy resources. Sustainable fuel resource development is required to combat the increasing demand for fuel, the diminishing of fossil fuels and forestry resource and degradation of environment. One of the emerging biomass resource that can help to solve these issues is EFB pellets from oil palm biomass.
Oil palm is a multi-purpose plantation and it is a productive biomass producer. One kg of palm oil produced is accompanied by 4 kg of oil palm biomass, such as oil palm empty fruit bunches known as EFBs and oil palm trunks and fronds. Oil palm biomass and its by-products supplied are seven times of that of natural timber. Oil palm is mainly planted in Southeast Asian and with Malaysia, Indonesia ,and Thailand listed as top three.
1.EFB pellet composition
Palm leaves wood pellet is oily and bulky, consisted of cellulose, hemicelluloses lignin, containing the elements such as carbon, hydrogen, nitrogen, sulphur, oxygen, etc., and have a high moisture content around 65%. The element analysis and Proximate analysis of the EFB are shown in the following diagram for your reference.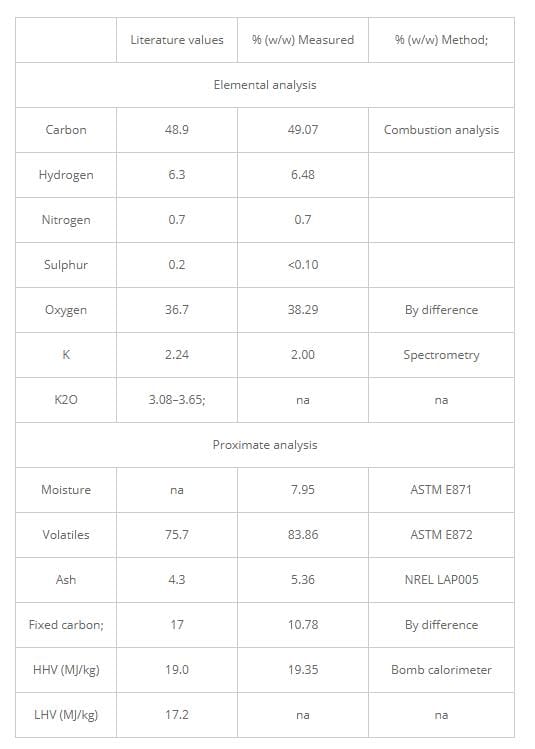 The physical properties of EFBs make them valuable and make them difficult to be utilized at the same time .
2.Hot sale easy operation EFB palm wood pellet mill machine production line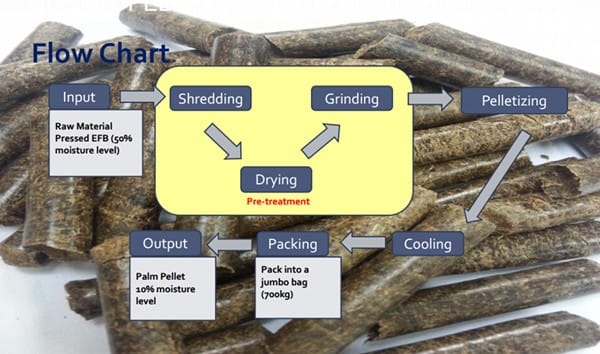 Usually, in an complete palm EFB production line the following equipment are involved:
(1)Electric cabinet( to control equipment in the whole EFB production line)
(2)palm shredder(to get EFB biomass into proper size for dryer)
(3)Dryer machine(to get the moisture content ready for pelletizing)
(4)Hammer mill ( to grind the proper sized and dried materials into power for pelletizing)
(5)Palm shell pellet machine(or oil palm fronds pellet machine to pelletize the prepared materials into pellets)
(6)Cooler machine( to cooler down the newly extruded hot pellets and hard the pellets)
(7)Packing machine( to bag EFB pellets according to requirements).
Welcome to contact Richi Machinery for more detailed information on palm fiber EFB pellet processing production line.Richi,a China supplier offer palm fiber pellet machine and series palm fiber processing machine.