China complete biomass wood pellet plant for sale
2020-04-13 Back to List
If you are looking for related products or have any other questions, please feel free to contact us.
Contact Us
China professional complete wood pellet plant for wood waste,china pellets machine ,hot selling in china wood pellet mills plant,China wood pellet machine maker,China factory offer new design pellet production line,China factory offered sawdust wood pellet machine,etc.Customers in the biomass pellet processing industry from all over the world are often searching for these phrases, about Made in China, about China's wood pellet mill, about China's turn-key wood pellet plant, and about China's best-selling wood pellet equipment. Although some people question the quality of the equipment produced in China, it is not possible to summarize most of the honest manufacturers in China by individual manufacturers. These manufacturers can manufacture equipment that meets the requirements of customers, and the price is very competitive.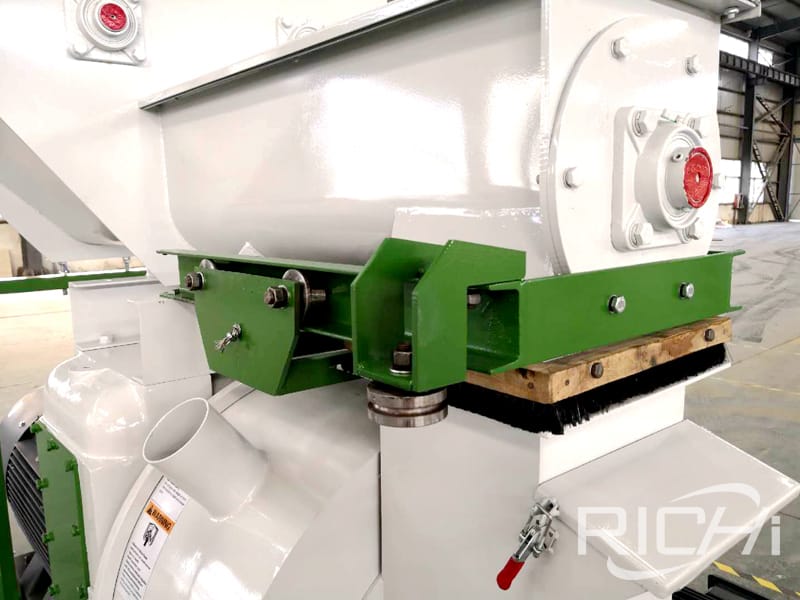 China has put increasing efforts and has invested heavily on the renewable energy and environment industry. In the 12th Five-year plan, China aims to reduce carbon intensity per unit of GDP by 40-45 percent by 2020 on the base of 2005 levels. For the realization of 2020 energy goals, Chinese government has released various Laws and Policies to encourage the development of renewable energy.
The Chinese bio-energy industry has developed quickly in the recent decades, particularly in the fields of biomass energy, which also inspired the development of biomass energy production machinery, such as the biomass pellet mill and briquettes making machines in China. In today's article, the wood pellet plant will be the focus.
Chinese small pellet mills are well known in the international pellet mill market. The small pellet mills also know as homemade pellet mills are popular for small scale pellet production. Generally speaking, there are two types of small pellet mills, the flat die pellet mills and ring die pellet mills. According to the driving force, the small pellets mills are also can be divided into electrical pellet mills,etc.
Generally speaking, the small pellet mills can be used to produce various biomass materials, such as corn stalk, bushes, grass, leaves, sawdust, bamboo, alfalfa, bagasse, etc. By the way, the small pellet mills also can be named according to the feedstock it processes. Therefore, they also can be called sawdust pellet mill, bamboo pellet mill, alfalfa pellet mill and bagasse pellet mill, etc.
While with the development of the technology and with the requirement to pellet production efficiency, small pellet mills with different designs are rolled out by pellet mill manufacturers to meet the requirement of various pellet mill buyers and users.
1.Small wood pellet plant
If you want to set a small scale pellet production factory, the small pellet mill plant will be the right choice for you.
Simple wood pellet processing technology:Pelletizing-cooling-packing, the equipment needed is belt conveyor, wood powder pellet machine.
If your raw materials are corn stalks and fresh alkyl, then you need to use the more complicated process. If your raw materials are dry sawdust and rice husk, then the simple process later can be fully satisfied. With the same output, simple equipment investment is small and profit is high.
Small pellet plant is designed for small wood pellet production. With delicate pellet plant design, the small pellet plant has all the necessary equipment in an all-in-one unit, which realizes the function of crushing, pelletizing, cooling, transporting, etc at one time, improving working efficiency and lowering production cost largely.
2.Large wood pellet plant
As one of the largest wood pellets manufacturing country, China is one of main wood pellet suppliers all around the world. It has established lots of largest scale pellet plant project at home and overseas. It would be worthwhile to learn how to make your own wood pellets from Chinese wood pellet manufacturers and large scale pellet mill project designers and constructors.
Case reference:
Chinese wood pellet plant established in Canada(The 2-3T/H Full Automatic Biomass Wood Pellet Plant)
Chinese wood pellet plant established in TAIWAN(1-2t/H Biomass Wood Pellet Line)
As the wood pellet industry get more and more prosperous, wood pellet plants are shooting up around the world. Before investing to build up your own wood pellet plant to make your own pellets and become one of the successful wood pellets suppliers, it is better to look into a successful wood pellet plant to learn the successful experience for the sake of your own pellet making business. After seeing the various pellet plants for small, medium and large scale pellet production, have you had any idea about Chinese pellet plant for wood shavings and sawdust?
If you want to know more about the China professional complete biomass pellet plant for sale, please contact Richi Machinery for details.