Attention! Low-ash biomass fuel is better
2020-04-03 Back to List
If you are looking for related products or have any other questions, please feel free to contact us.
Contact Us
Biomass combustion ash is a non-combustible component in biomass pellets. The ash increases, the combustible components are relatively reduced, the calorific value is relatively reduced, and the combustion temperature is also low. It is conceivable that if a biomass fuel manufacturer uses high-ash biomass to make biomass pellets, the quality of this particulate fuel will not be very good. This is a problem that biomass fuel pellet manufacturers must pay attention to.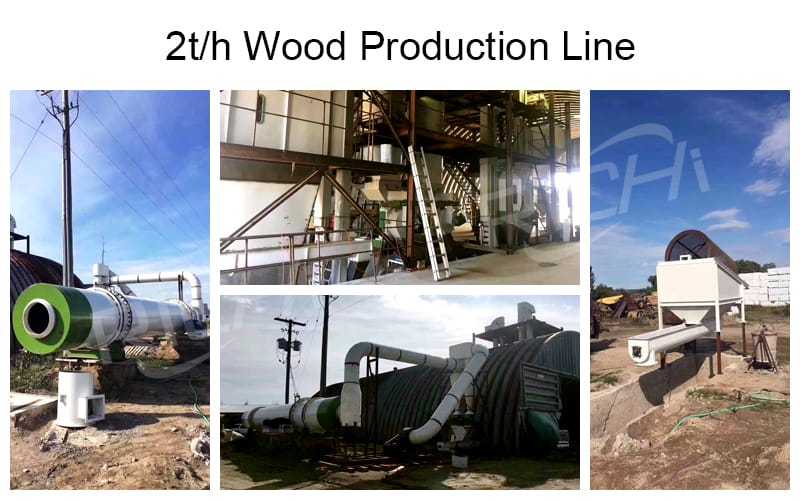 To establish a profitable biomass pellet plant, it's important to think for your customers. The ash content of the raw materials is a concern, as—at the end-user level—not all boilers can handle high ash-content pellets. More maintenance is required for the utilization of high ash biomass fuel, which is in fact one of the characteristics of pellets composed of agricultural materials. Knowing the potential of the pellets created using various raw materials available helps assess its ultimate demand, and hence the feasibility of establishing a profitable biomass pellet plant.
Although agricultural raw materials vary greatly in their chemical compositions, most contain higher traces of silicon, calcium, potassium, chlorine and sulfur, thereby resulting in a lower melting point of the ash and increased degradation of the boiler. Substantial melting leads the presence of slag, while partial melting results in other undesirable effects such as agglomeration, sintering and deposit formation. The ash's melting point is raised by silicon and calcium, and is lowered by potassium. Wood-based materials contain far less nitrogen, sulfur and chlorine, which—in combination with its higher caloric value—is why it is the biomass fuel source of choice.
The presence of excessive levels of chlorine in the biomass fuel may lead to the severe metal corrosion. This can be reduced by using additives, similar to the process utilized in the coal industry. Overall, it is recommended that potassium and chlorine levels not exceed 0.2 percent and 0.1 percent, respectively, for biomass materials used in power generation.
By changing the time of harvest it is possible to reduce levels of water-soluble chemicals in the raw material to enhance its combustion properties. The chlorine and potassium content of a number of grass species is reduced by harvesting late in the season or after winter has passed. The same occurs to leached straw, thereby converting yellow to gray straw to reduce the content of water-soluble potassium and chlorine.
High-quality biomass fuel is produced from raw materials with low levels of potassium, chlorine, sodium and sulfur, as these elements lead to particulate emissions during combustion, which is also prefered by large scale biomass pellet plants. Several factors ultimately determine the amount present in the feed, some of which can be controlled. These include: fertilization practices, choice of species, stem thickness, time of harvest and regional precipitation. Biomass-fuelled boilers are typically designed for wood, which is lower in ash and chlorine levels. However, new multi-fuel boilers are being developed and are becoming more widespread. These can burn agricultural and wood biomass more and more effectively. One of the keys to a successful biomass pellet plant occurs at the planning stage, in understanding the needs of end-users, and if these needs are compatible with available raw materials for the prospective operation.
How to making biomass fuel pellets?
(1) Complete biomass wood pellet mill production line:
Crushing--drying-screening-granulation-cooling-screening-packaging
Wood pellet processing equipment:
Wood chipper machine-wood hammer mill machine-wood rotary dryer-wood sawdust pellet machine-counter-flow wood pellet cooler -vibrating screen-automatic bagging system
In addition, wood pellet processing plants also need some auxiliary equipment, such as belt conveyors, screw conveyors, Shakeron, dust collectors, fans, silos, etc.
(2) Simple wood pellet processing technology
Pelletizing-cooling-packing, the equipment needed is belt conveyor, wood powder pellet machine.
If your raw materials are corn stalks and fresh alkyl, then you need to use the more complicated process. If your raw materials are dry sawdust and rice husk, then the simple process later can be fully satisfied. With the same output, simple equipment investment is small and profit is high.
3. Requirements for biomass pellet size
The moisture of raw materials is controlled at about 15%, and the size is controlled below 12mm.
Welcome to contact Richi Machinery for wood pellet making processing line!