China best price biomass wood pellet machine for sale
2020-03-22 Back to List
If you are looking for related products or have any other questions, please feel free to contact us.
Contact Us
Biomass fuel pellets are one of the energy sources for sustainable development. It is an inexhaustible and affordable fuel for the general public and is environmentally friendly with less carbon emissions. Nowadays, not only biomass fuel companies, but also many household-use biomass pellets are widely used. The difference between industrial and domestic uses lies in yield. Industrial use requires a biomass pellet processing production line, which includes a large-scale wood pellet granulator, while home or small-scale use can only require a biomass energy pellet machine. So, how can you buy a cost-effective bioenergy wood pellet mill?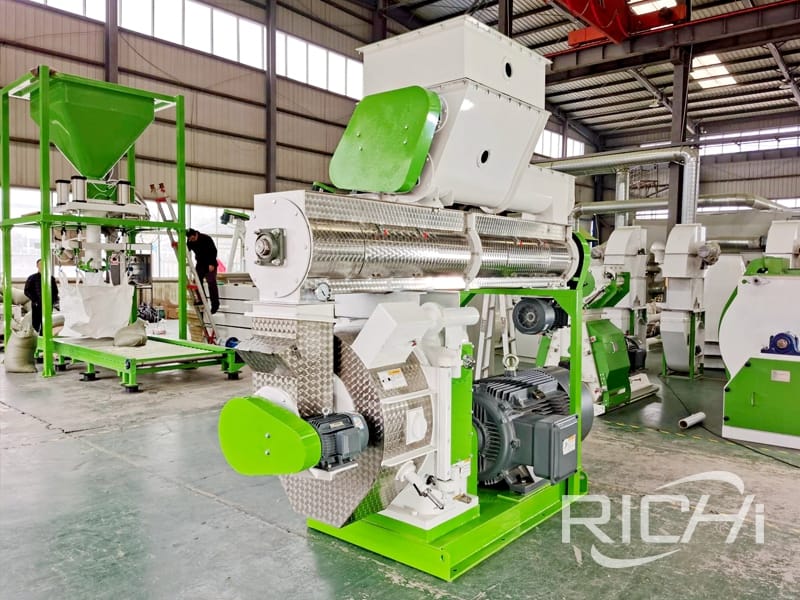 While in the international commercial wood pellet mill market, there are countless pellet mill manufacturers and suppliers. No matter where you are planning to buy a pellet mill, the following 4 considerations need to be focused:
1. Quality comes first. Quality is the core of pellet production. At least, you need to choose a CE ISO certified biomass pellet mill machine.
2. Cost is one of the decisive factor . Ideal situation would be buying proper pellet milling machine from the manufacturers or suppliers with the lowest price. Here you should pay attention, the proper pellet mill does not mean the best one. Other words, you should choose a pellet mill after considering your budget, the capacity for large, medium and small scale pellet production, pellets application ( for business or self use, for feed or fuel, for boiler or stoves, etc,), power condition ( electricity, diesel, gasoline, etc) and serving life, etc.
3. Pellet mill operation and utilization affects the purchasing of the biomass fuel pellet mills. If the machine is too complicated to be operated, it may cause extra expense, such as cost for operator training and potential cost of machinery maintenance and operator securing which may be caused by wrong operation.
4. After sale service and spare part supply are also important for choosing a wood pellet mill manufacturer and supplier. It's better to choose biomass pellet mills from a manufacturer or supplier who could provide satisfactory after sale service and consistent spare part supply, any of your problem can be solved at a phone call or an email.
After these consideration, here comes the second question: where to buy a pellet press machine pellet mill? You may find a local distributor from the business directory, that's ok, but as there is always a huge mark-up from the distributor and the after service cannot be guaranteed, I suggest you choose from internet.
To buy a biomass pellet mill for wood online is not easy. You may suffer big loss without deep investigation. Check their websites, youtube video, exhibition news, customers visit news, or case study as much as you can. Make sure you talk business with their salesmen and ask technical questions to see if they are professional enough from the answer. Any consultation is welcomed, we hope we can help you.
If you want to know the details of biomass granulator(https://www.cn-pellet.com/product/wood-pellet-machine/), please contact us—— Richi Machinery, a Chinese manufacturer of biomass granule machinery.