How to deal with common faults of feed equipment
2020-03-16 Back to List
If you are looking for related products or have any other questions, please feel free to contact us.
Contact Us
In the process of using the animal feed pellet production line equipment, more or less certain problems will definitely be encountered. The following editors will specifically explain and analyze how to deal with common faults of feed complete equipment, hoping to help everyone.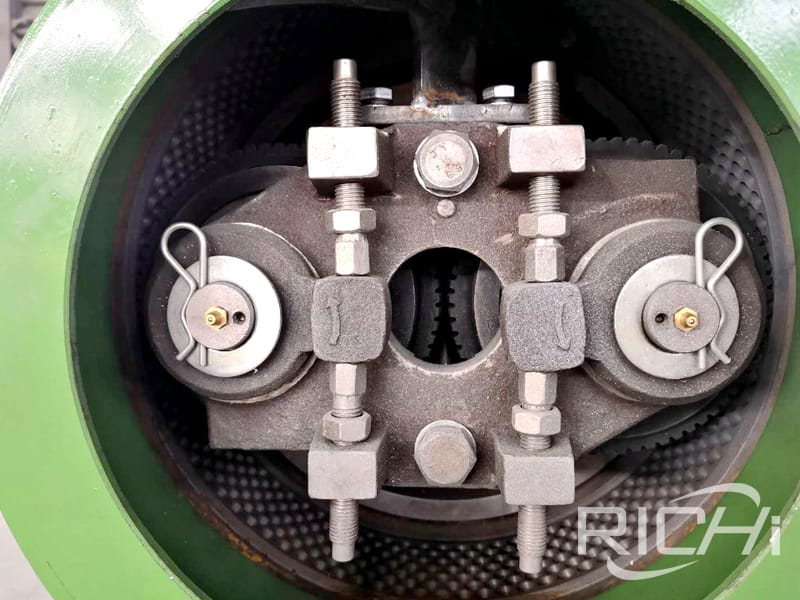 Malfunction one: The output of the complete set of feed equipment is too low, and even the finished product is not produced
1. The die plate in the equipment is used for the first time, and the die hole has a poor finish. At this time, you can use oil-containing grinding and lubrication to solve.
2. The moisture content of the material is too high or too low, and its response should be adjusted to make it suitable.
3. The pressure roller or die plate is damaged, and it should be replaced with a new one in time.
4. The V-belt is slippery or aging and can be replaced.
Malfunction two: The finished pellets of feed equipment are rough or not smooth
1. There is a problem with the moisture content of the material, and it should be adjusted at this time.
2. Parts are worn, damaged, etc., should be replaced with new parts in time.
Malfunction three: The equipment is noisy
1. There should be objects or sundries inside the machine, the solution is to clean them in time.
2. The pellet machine bearing is damaged, which can be solved by replacing the bearing with a new one.
3. The parts are loose. At this time, they should be tightened without loosening.
Malfunction four: The device suddenly stops working
1. The motor load in the equipment is too large, or the fuse is blown. The countermeasure is to reduce the load or replace the fuse.
2. There is a foreign body in the machine cavity. At this time, the granulator should be stopped first, and then the foreign body should be completely removed to solve the problem.
The above is how to deal with the common faults of feed complete sets of equipment. Only by identifying the causes of the faults and solving them can we better use the product. Want to know more about how to maintain and maintain private chat machines? Welcome to Richi Machinery!