Difference and selection of flat die and ring die in straw pellet granulator machine
2020-03-10 Back to List
If you are looking for related products or have any other questions, please feel free to contact us.
Contact Us
There are mainly two series of straw pellet press granulators we produce: flat die granulators and ring die pellet granulator machine. These two types of granulators do not matter whether they are good or bad. They should be said to have their own advantages. When the production process and raw materials are different, there are corresponding appropriate choices.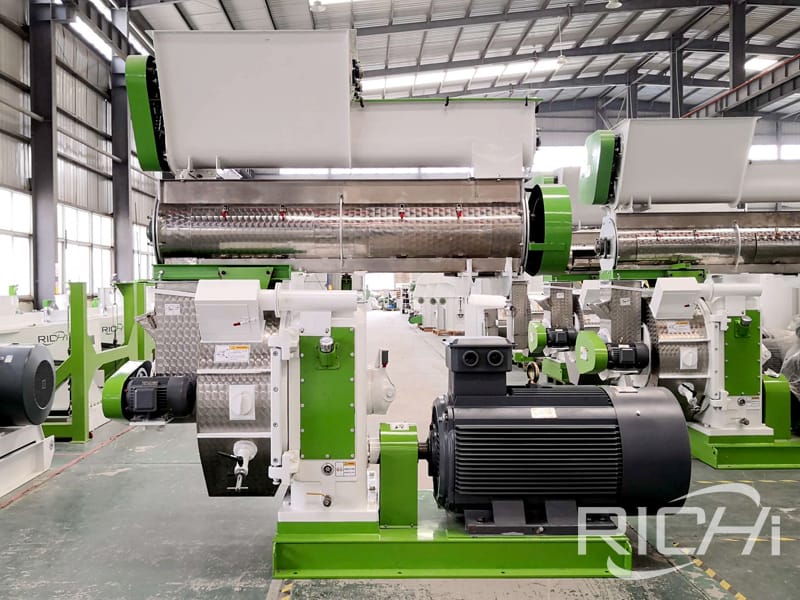 Flat die straw pellet machine: The raw material moisture requirements are not strict, simple operation, convenient maintenance, high pressure, cheap price, and easy adjustment of clearance. However, such granulators have high energy consumption, low output, high maintenance costs, high wear and tear, and the die pressing wheel is not easy to replace.
Ring die straw granulator: stable function, reasonable layout, high output, low energy consumption, small wear, easy replacement of rollers, low cost of operation and maintenance, simple operation and maintenance. However, this kind of machine has strict requirements on materials and it is difficult to adjust the mold clearance. After installation, it needs the training of professionals of the granulator manufacturer.
Users generally respond that ring die granulator pellet machine are more cost-effective than flat die biomass pellet granulator.
As mentioned above, it is necessary to choose the appropriate granulator pelletizer according to its own situation. The effect of ring die pellet mill machine will be better if they are used as feed. Making straw granulators, flat die granulators also have advantages. Specific granulating machine selection questions are welcome to consult online or email Richi Machinery!