The difference between straw wood pellet machine and straw wood briquetting machine
2020-03-04 Back to List
If you are looking for related products or have any other questions, please feel free to contact us.
Contact Us
With the spring breeze of the national low-carbon environmental protection policy, the biomass energy industry is developing rapidly. Equipment for making biomass energy is constantly being updated. The straw briquetting machine and the straw pellet machine are two such machines. Today I will elaborate on the difference between the two, and compare them to someone which is a better biomass fuel device.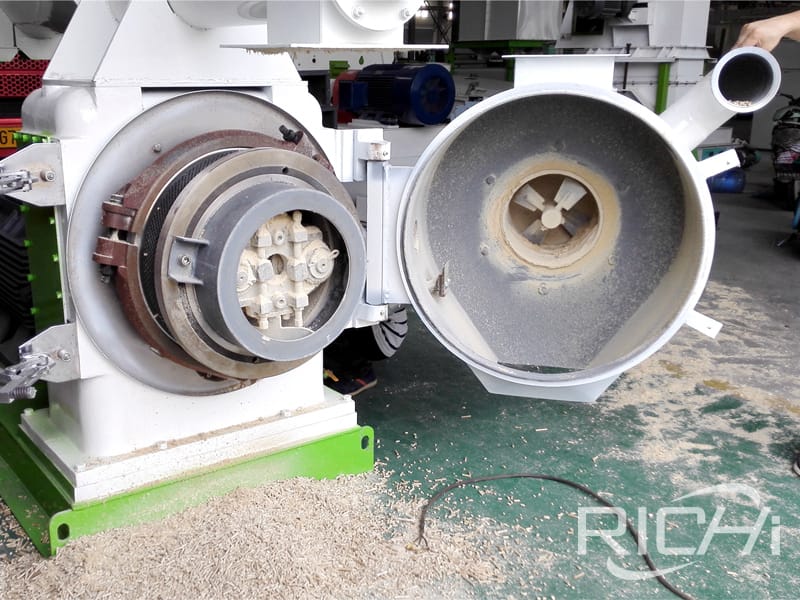 From the origin point of view, the two are similar. If you trace the root, the straw pellet machine can be traced back to the pellet machine for feed. Later, the biomass energy industry developed and gradually developed the industry that separated from feed. However, the feed pellet machine can be clearly seen on some straw wood pellet machine. Some less developed factories still use straw feed pellet machines to make straw bio-fule, such as common flat mold straw pellet machines. It is not to say that flat die granulators cannot be made, but for large-scale production, centrifugal and efficient granulators are still needed.
The straw briquetting machine is similar to the straw coal briquetting machine. Its structural principle is the same as that of the granulator, but also different. Because in this, itself is also divided into different structures. One type is based on the flat die pellet machine, which is remodeled. Its structure is similar to the flat die pellet machine, but the hole diameter of the die is much larger. The other type is a stamping briquette machine, which has a very different structure and can make very long chunks.
From the shape of the finished product, the difference is very obvious. The straw briquetting machine can make large blocks with a diameter of 10 cm, and can also be made into different properties such as cylinders and squares. The straw pellet machine can suppress stick-shaped pellets of about 8 mm, just like cigarettes.
The finished product pressed by the straw briquetting machine cannot be fully burned when it is burned due to its large volume. In addition, there is also a shortage in compactness, which is not suitable for boiler use.
From the comparison of straw briquetting machine and granulator, we can see that straw pellet granulator machine is a relatively good choice. Straw pellets can be fully burned due to their small size, high efficiency and energy saving, and are favored by customers. At the same time, straw wood pellet machinery are also the future development direction.