How to control the quality of feed pellets?
2020-02-24 Back to List
If you are looking for related products or have any other questions, please feel free to contact us.
Contact Us
If you want to process high-quality animal feed pellets, you need to control the crushing stage, batching stage, mixing stage, and pelletizing stage of feed processing.
1. Control of optimal crushing size: In order to obtain the maximum feed breeding efficiency and benefit of the feed products, feed factories and farms should use appropriate crushers to achieve the crushing effect according to the characteristics of various feeds. Learn about animal poultry cattle chicken fish pig feed hammer mill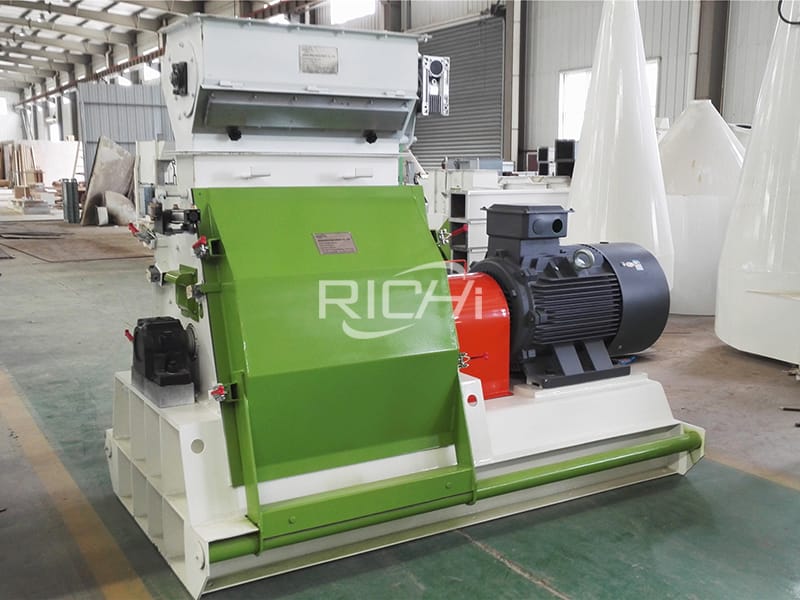 2. Accurate control of ingredients: As far as possible, an error-free computer ingredient control system is used, so that the amount of ingredients for each variety can be accurately controlled in each ingredient. Learn about Rotary Distributor
3. Control of mixing uniformity: The mixing uniformity of compound feed, concentrated feed, and additive pre-mixed feed should be controlled. An appropriate mixer and a suitable mixing time and method are selected to control the mixing uniformity. Learn about powder feed grinding mixing machine for animal feed
4. Pelleting quality control: In order to ensure the quality of the feed, a double-layer conditioner or a three-layer conditioner should be used to control the temperature, time, moisture addition and starch gelatinization degree, so that to achieve the best granulation effect. During pelleting, the reasonable steam supply and control system is used for conditioning, granulation, cooling, and sieving to ensure the uniformity, consistency and water resistance of the pellets.Learn about animal poultry chicken cattle aqua feed pellet machine
5. Control of feed cross-contamination: Cross-contamination of feed mainly includes residues in transportation equipment, silos, buffer bucket residues, and processing equipment residues. Residual-free transport equipment should be used, and the silos, processing equipment, and storage should be properly cleaned during storage, and the varieties should be stacked in different zones. An independent production line should be used to meet the requirements of feed safety and hygiene.
Welcome to browse https://www.cn-pellet.com/,know more about China animal feed mill plant manufacturer——Richi Machinery!