CE ISO approved chicken poultry livestock goat horse cattle pig feed pellet machine price
2020-02-16 Back to List
If you are looking for related products or have any other questions, please feel free to contact us.
Contact Us
Customers often ask us about"CE verified animal feed pellet machine price,price of cattle feed pellet mill line with CE,CE floating fish feed pellet machine price,CE ISO approved pellet machine for sale"and other issues,What we need to tell you is that Richi Machinery has CE and ESO certifications. If customers consult us about"cattle feed pellet mill line with CE",Our answer remains:YES,We can export a full set of processing equipment for feed production lines to various countries around the world. At present Richi Machinery has provided products and services to customers in 93 countries.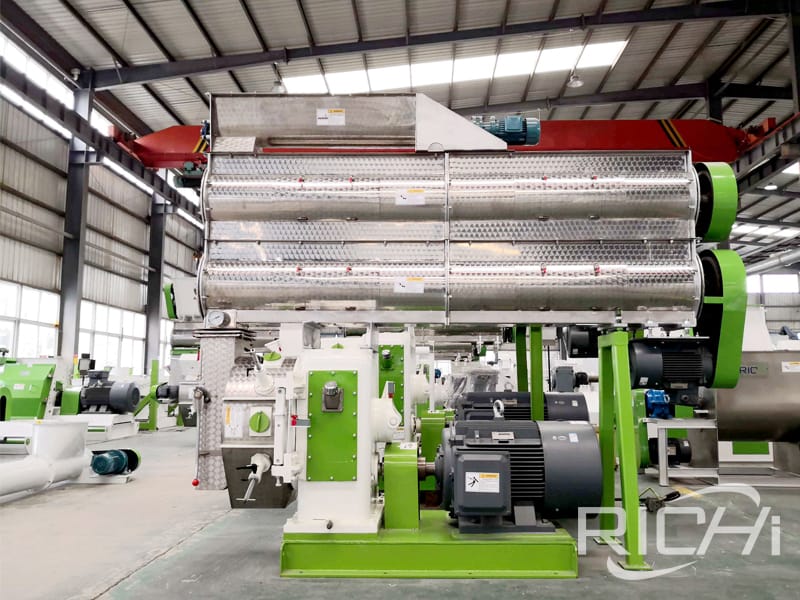 The high-end animal feed pelletizer produced by Richi Machinery is a ring mould pelletizer with a long history in China and has a long history. Richi feed pellet machine has a high starting point. It comes from European and German technology and has a high market share. Its market share in China is as high as 70%. Richi always adheres to the continuous upgrade of the original technology, improves the efficiency of the pellet mill, and enhances stability and safety. In addition, Richi Machinery pelletizer feeder not only improves the uniformity of feeding, but also effectively prevents steam from channeling upwards. The conditioner is increased by 15% on the basis of the counterpart CPM model, and the maturity of the material is improved. The blade of the quenched and tempered blade is welded with a scraper blade, which accelerates the fusion of materials and steam and improves the maturity. This type of granulator has strong anti-overload capability, and the general jam can be restored without stopping. The rear end of the main shaft is improved to a bearing support to ensure that the empty shaft and the main shaft axis are parallel, and the main shaft is not shaken, which improves the productivity. The material of the granulating casing is made of the high-wear-resistance internal combustion engine cylinder liner material, which can still maintain good accuracy for a long time and has a service life of 20 years. The improvement of the overall technology makes the daily maintenance cost of Richi feed pellet making machine low. In addition, the feed pellet making machine is easy to operate. One granulator can operate multiple pellet machine at the same time, making automatic control easier.
Richi Machinery CE ISO animal chicken poultry livestock goat horse cattle pig feed pellet machine main parameters:
Main Motor Power(kw):22-160
Capacity(t/h):1-20
Feeder Motor Power(kw):0.75-2.2
Conditioner Power(kw):1.5-11
Dia.of Ring Die(mm):¢250-¢508
Final Pellet(mm):¢2~¢18
Different parameters correspond to different prices of feed pellet mills, please contact Richi Machinery for a quote of CE approved feed pellet mills!