What are the processing equipment of floating fish feed plant formulation mill
2020-01-29 Back to List
If you are looking for related products or have any other questions, please feel free to contact us.
Contact Us
Our fish feed extruder and aquatic feed machine(like crusher mill,fish feed mixer machine,cooler machine,etc.)are floating fish feed plant formulation mill processing equipmentis ,suitable for the production of various aquatic feed such as fish, crab, shrimp, tilapia, catfish, carp, etc. Pellet size range from 1-12mm.The following focuses on the puffing process in a floating fish feed production line.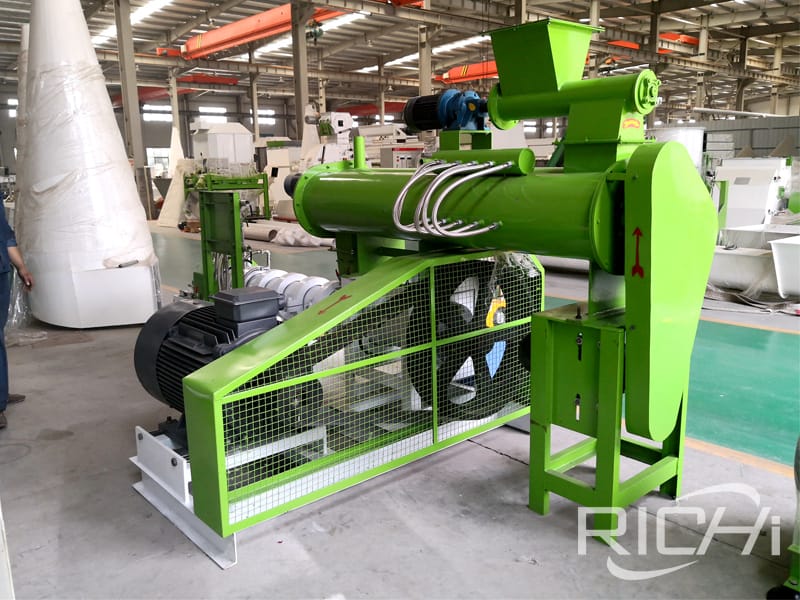 From the aspect of puffed aquafeed formula, fish meal is mainly replaced by vegetable protein. Attempts and applications to replace fishmeal with vegetable proteins have long begun. Soy protein concentrate can replace most of the fish meal in the formula of most fish species, but now it is very expensive to use soy protein concentrate, and some people are currently trying to use other sources of protein such as algae.
In addition, the reasonable use of starch in the puffing process is the main research direction of sugars. The starch content is related to the slow sinking or sinking of the feed made by the floating fish extruder mahcine, but the extruded fish feed with too high soluble sugars also easily causes diseases such as carnivorous fish liver disease. There are also some studies on the application of indigestible polysaccharides in feed, and the current process information is not clear.
From the aspect of the puffing process, some researches are dedicated to improving the stability of the particles in water and the dissolution of the components, and some work is focused on the production of soft structured pellets.
Welcome to Richi Machinery Aquatic Feed Extruder:https://www.cn-pellet.com/product/fish-feed-extruder/