Feed extruder in aquatic feed processing plant
2020-01-28 Back to List
If you are looking for related products or have any other questions, please feel free to contact us.
Contact Us
Feed extruder belongs to a kind of equipment for processing puffed food, such as rice, corn, soybean, wheat and so on in daily life. Its main working principle is the conversion of mechanical energy into thermal energy. The heat produced when the machine rotates is used to squeeze food. The most obvious feature of puffed food is its volume.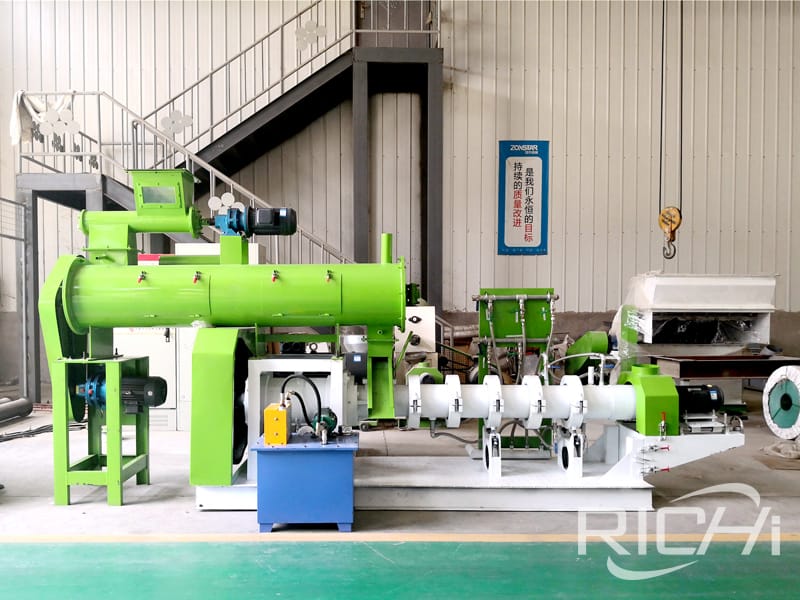 New trends in the development of puffing technology are: improving hardware design to improve food and feed safety; improving processing technology to improve energy efficiency and reducing carbon emissions; strengthening control systems to reduce formula loss and reduce labor use. In fact, there are still some feed mills that use animal feed pellet mill to produce fish feed and shrimp feed.
However, most of the new aquatic feed plants are currently using aquatic equipment to produce aquatic feed. The continuous expansion of the extruding process will eliminate potential pathogens such as salmonella and increase feed. Security is very important. In addition, increasingly improved puffing technology can more effectively reduce potential pollution, provide maximum growth potential for farmed animals, and reduce the use and dependence of fish meal on fish meal.
What feed production line can the feed extruder be used for? Welcome to the following: