What is the mixing time of the feed mixer used in a complete animal feed production line?
2020-01-22 Back to List
If you are looking for related products or have any other questions, please feel free to contact us.
Contact Us
Feed ingredients must be mixed after crushing, and it is destined that the mixer plays a pivotal role in a feed production line. However, whether it is a pig feed production line, chicken feed production line, cattle feed production line, sheep feed production line, poultry feed production line, fish feed production line, or shrimp feed production line, the feed mixing time is different. Not only because of different feed types, but also about the amount of mix and the type of animal feed mill mixer.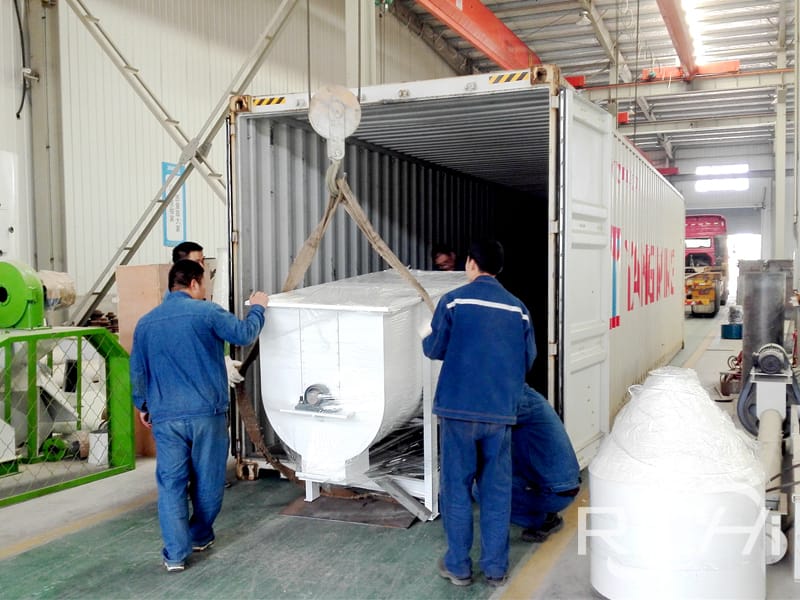 In most compound feed production lines, the most commonly used mixers are basically batch type, and for batch (batch) type mixers, there is still a problem of optimal mixing time. If the mixing time is too short, the materials will be discharged without being fully mixed in the mixer, and the mixing quality cannot be guaranteed. However, it is not that the longer the mixing time, the better the mixing effect. Experiments have shown that any material with good fluidity and uneven particle size has a tendency to separate. If the mixing time is too long, the material is over-mixed in the mixer. Will cause separation, also affect quality, and increase energy consumption. Because in the process of mixing materials, mixing and separation are performed simultaneously. Once the mixing and separation effects reach a certain equilibrium state, the degree of mixing has been determined. Even if the mixing continues, the mixing effect cannot be improved, but it will be over-mixed And separation.
The mixing time should be determined according to factors such as the model of the mixer and its manufacturing level, the physical characteristics of the material, and the actual test results. It is not the same concept as the length of time required for the aforementioned simple model itself. Various parameters may change when the mixer is used for a period of time, so it is necessary to regularly check and inspect, and adjust the time required for mixing properly based on the inspection results.
Welcome to the following:
1. feed production line for sale