The optimum mixing degree of feed processing technology
2020-01-06 Back to List
If you are looking for related products or have any other questions, please feel free to contact us.
Contact Us
Animal feed intake of nutrients every day time is changing, so the daily intake of nutrients will mutate if when designing the diet formula, some nutrients can only meet the needs of the animal's minimum, may be due to the variation of feed ingredients and cannot meet the practical requirement of animal feed nutrient content in the variation of reason mainly has the following several aspects: on the basis of different time and batch and the influence of feed ingredients and quality;Poor mixing effect or grading after mixing;Wrong weight or formula proportion.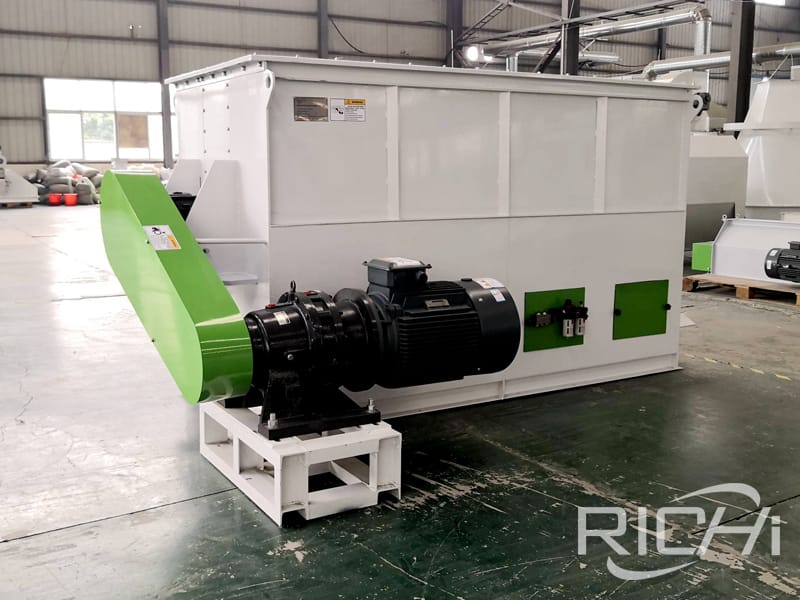 Mixing is one of the necessary and key process during the process of feed processing, but people tend to neglect goal is to create fully mixing of mixture, which remove the nutrient content of any samples should be uniformly mixing functional definition can be simply summarized as follows: through feeding mixed diet for meeting the needs of target animal minimum living all the mixing uniformity of nutrients in the diet nutrition level, thus influence on the animal production performance.Nutrient deficiency or mixed uneven only critical impact the performance of animal production, animals growth slightly lower feed efficiency slightly, feathers and other production performance indicators were not significant, the influence of commodity feed factory technical personnel may be misdiagnosed as disease conditions, without considering the is due to the possible problems in the process of feed processing.
Prolonged mixing time can improve the uniformity of diet mixing.Different feed raw material and mixing machine will have an effect on the mixing time, so any changes need to be mixed to recalculate the time which is mixing machine is designed, spiral stirring blades and beat the dragon is the function of the rotation speed, each mixer must be adjusted to the optimum rotation number of turns per minute (RPM), in order to get the best mixing uniformity.When different materials rotate at the same RPM in the mixer, their flow patterns are different. In summary, higher RPM is more efficient for mixing and dispersing nutrients.
Welcome to know the animal feed mixer machine of Richi Machinery:https://www.cn-pellet.com/product/crusher-mixer/