Control of feed temperature in high temperature season
2020-01-05 Back to List
If you are looking for related products or have any other questions, please feel free to contact us.
Contact Us
A lot of people don't care about the temperature control of the feed because they think the feed particles are already very hot.However, the fact is: in summer, the environment temperature is higher, coupled with the heat dissipation of plant equipment, resulting in high pellet feed temperature.Once meets the cloudy and rainy weather, the high temperature high humidity inevitably causes the feed to lump, even the mildew changes.This not only causes economic losses to feed mills, but also brings hidden safety risks to farmers.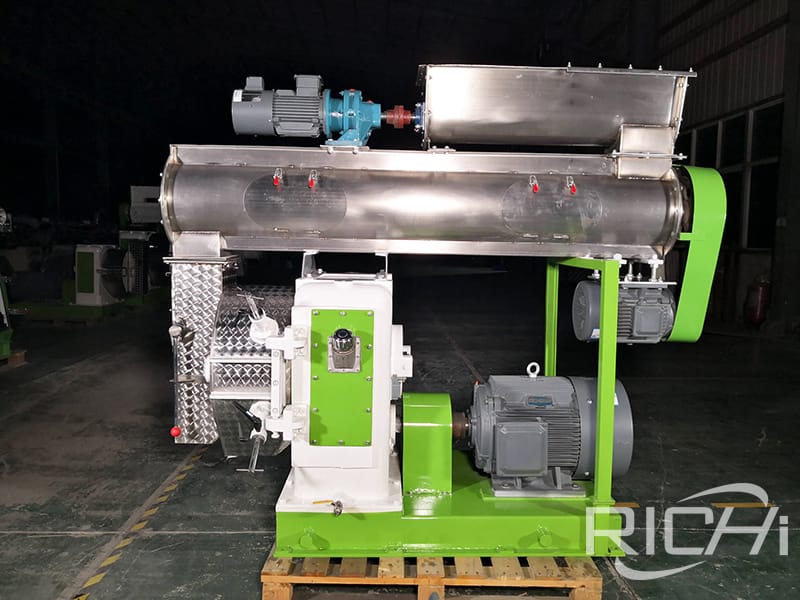 So how to effectively reduce the temperature of the finished feed?
First, make sure the cooler works well.The normal operation of the cooler plays an important role in reducing the temperature of the material.Properly increasing the speed of the fan can make the feed cooling quickly, but also to the outlet for regular cleaning, to ensure the stability of the air flow.
Second, appropriately extend the cooling time.Adjust the height of the feed level device in the cooler to extend the feed cooling time, so as to better reduce the feed temperature.
Third, the appropriate reduction of pelleting speed.The pelleting speed is too fast, which leads to the short feed retention time in the cooler and insufficient cooling. Therefore, the feeding and pelleting speed should be reduced appropriately to ensure sufficient feed cooling.
Learn about Richi feed pellet making machine
Fourth, packaging workers should be timely monitoring.In addition to the above, pre-packaging monitoring is also crucial.Packaging workers should regularly monitor the material temperature, once found that the material temperature is too high, should immediately stop the packaging, notice the central control and maintenance adjustment.
If you have more questions, welcome to consult online or send email to Richi Machinery!