Uneven particle surface during feed processing
2020-01-05 Back to List
If you are looking for related products or have any other questions, please feel free to contact us.
Contact Us
Generally speaking, the surface of feed particles is relatively smooth, but in the actual process of feed particles processing, particle feed products sometimes appear different degrees of appearance quality defects.Today, I'm going to talk about why the surface of feed particles is uneven.
1, the reason why
The surface of the feed is uneven, which affects the appearance of the feed. When fed into water, the water resistance of each part of the feed is different, which makes the feed break up in a short time.Here's why:
(1) Pelleting powder containing no crushed or semi-crushed large particles of raw materials, the process of conditioning is not fully softened, through the mold hole can not be well combined with other raw materials together, so that the particles appear uneven.(Recommend several kinds of feed pelllet milling:https://www.cn-pellet.com/product/feed-pellet-machine/)
After conditioning, the raw materials are mixed with steam bubbles, steam bubbles make the feed in the process of pressing into particles bubbles, when the particles are extruded out of the ring mold at the moment, due to the pressure changes caused by bubble rupture on the surface of particles uneven phenomenon.This can happen with any feed containing fibre.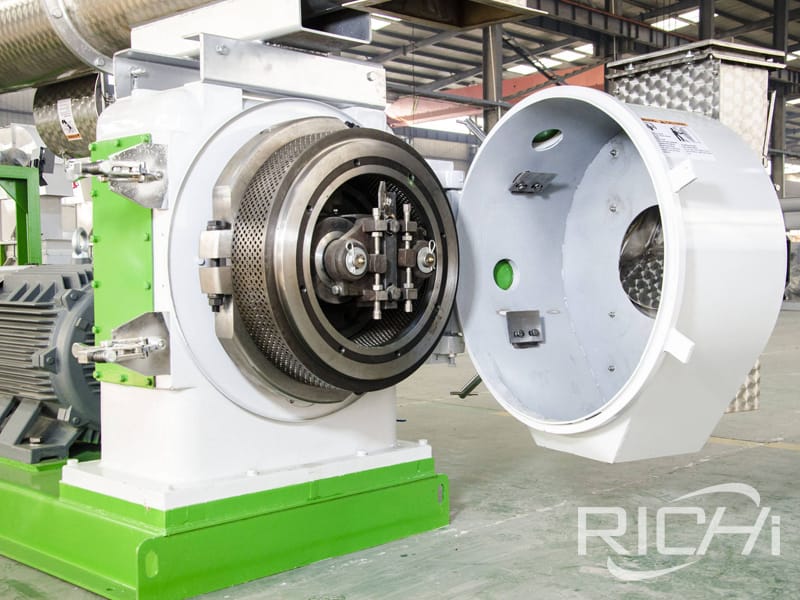 2. Improvement measures
Properly control the fineness of the powder, improve the conditioning effect so that when the conditioning all the raw materials can be fully softened.
For the materials with more fiber, because it is easy to contain steam bubbles, so do not add too much steam in this formula.
Of course, there will be other particle surface quality problems in the process of granulation, how to solve it?Welcome to Richi Machinery, we will continue to send you the relevant knowledge.