The advantages of straw pellet feed
2020-01-03 Back to List
If you are looking for related products or have any other questions, please feel free to contact us.
Contact Us
Pellet feed industry is a flourishing industry in the world, it is in accordance with the environment of sustainable development came into being, its emergence has a certain promoting effect on the adjustment of agricultural industrial structure.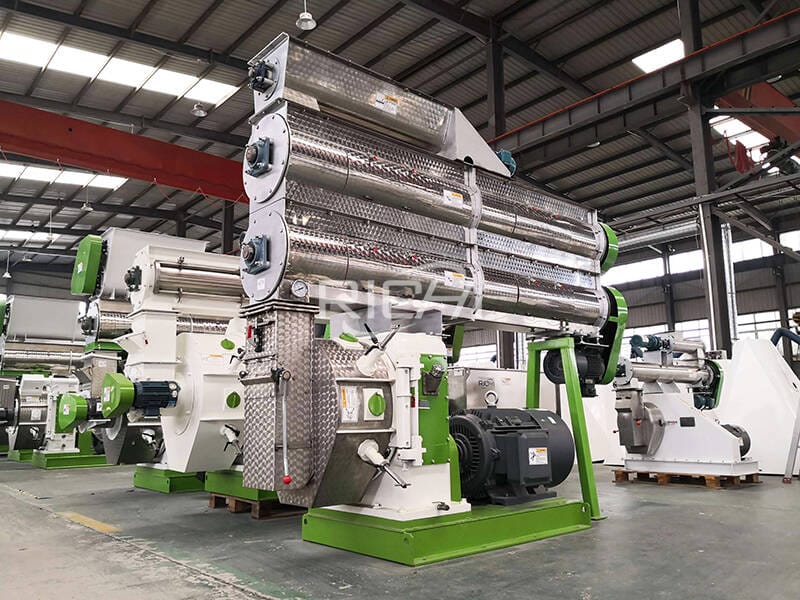 Take China as an example: China is a large agricultural country. If the straw resource is effectively utilized and processed, it can become a good feed for cattle, sheep and other grass-fed livestock and poultry. However, in the past, due to the relatively backward processing and utilization methods and technologies, a large number of straw was burned or weathered, mildew, waste of resources, pollution of the environment, become a social hazard. The straw pellet feed technology has solved this problem effectively.
Straw and pasture resources distribution is not balanced in China, the north and west are rich in resources, while the east and south with fewer resources, and the east and south of livestock breeding stock increasing every year, a serious lack of grass, briquetting technology feed can be ordinary straw high temperature compression, density is 15 ~ 20 times, making it can long distance transportation of goods, which have made it possible to realize long distance transform.
In the past, there was a shortage of grain and forage production in China, and feed became the main bottleneck restricting the development of animal husbandry. How to develop and utilize crop straw resources became the main way to accelerate the development of animal husbandry and solve the problem of insufficient high-quality forage grass for cattle and sheep. The research and development of efficient and reasonable processing and utilization technology of straw resource will be an important technical support for realizing straw resource utilization, industrialization and large-scale and efficient utilization.
Straw pellet feed can increase the palatability and feeding rate of common straw and enhance the feeding effect. After mechanical block processing, the palatability of ordinary straw was improved from raw feed to cooked food, the feeding rate was up to 100%, and it was easy to digest and absorb.Convenient feeding, convenient mechanized feeding; Nutrition levels have improved.
Recommended for straw feed pelletizer:
Pellet machine SZLH508 www.cn-pellet.com/product/animal-feed-pellet-mill.html
Pellet Making Machine SZLH420 www.cn-pellet.com/product/feed-pellet-making-machine.html
Feed Pellet Machine SZLH320 www.cn-pellet.com/product/livestock-feed-pellet-machine.html