China Supply Poultry Feed Mill ——SZLH420
2019-12-11 Back to List
If you are looking for related products or have any other questions, please feel free to contact us.
Contact Us
RICHI,from China, is a feed machinery and engineering, grain-processing equipment and storage, agro-pastoral feed and oil in one large-scale industrialized local company.RICHI's poultry feed pellet mill machine is famous for quality,the following is the introduction of the latest generation of SZLH420 pellet mill.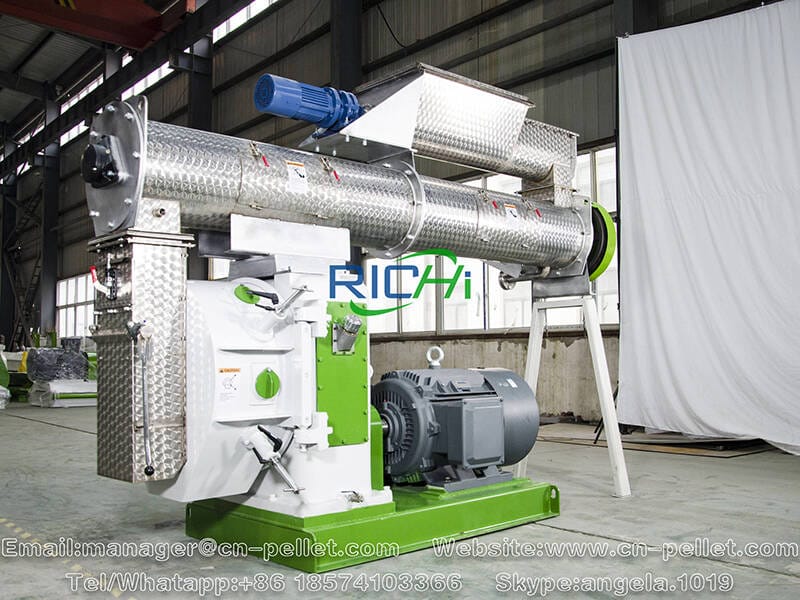 The updated model 420 pellet mill, production is increased by 15% (from 11t/h to 13t/h) compared with the original 420 production line, and transmission efficiency is up to 97%, reducing the power consumption.
Adopt gear main drive, with higher transmission efficiency.New model 420 poultry pellet mill produces feed with good appearance and same length, increasing the breeding benefit.Humanized and automatic operation.Optional feed quality optimization System, controlling the feed moisture online.Optional the door cover spraying system, adding various nutritive elements.Optional ring die lifting device, safe and time-saving.
RICHI's feed products and projects have covered many provinces, cities, autonomous regions all around China, with business covering over 80 countries and regions such as Southeast Asia, the Middle East, Africa, Europe, Oceania, South America, etc.
If you want to get the quotation of SZLH420 poultry pelleting machine, you are welcome to consult RICHI machinery directly online!