Annual production of 200,000 tons of livestock animal feed manufacturing factory project business proposal
2021-02-14 Back to List
If you are looking for related products or have any other questions, please feel free to contact us.
Contact Us
1. Large livestock feed plant with an annual output of 200,000 tons project introduction
(1) Project background
The client of this 200,000 tons per year livestock feed mill factory project is a key high-tech agricultural industrialization enterprise in Jilin Province, China. It has been rated as one of the top ten scientific and technological achievements transformation projects in Jilin, revitalizing the outstanding projects in Northeast China, and building an agricultural science and technology industrial park with an annual output value of 1.5 billion, becoming the world's largest The production base of protein peptides, and achieve marketable standards. And then build a world-class agricultural product processing park.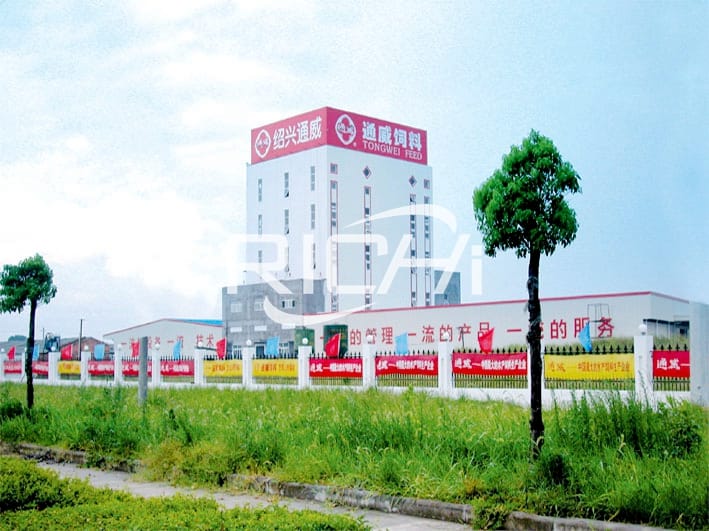 ①Product introduction
Animal Ankang is a plant-derived high-efficiency biological protein, a peptide product that can prevent animal digestive tract diseases, improve animal immune function, and improve the quality of fish, egg, and milk. The product can effectively replace animal protein sources such as fish meal and meat and bone meal in feed, improve animal production performance and the safety of animal products, and fill the domestic gap.
②Market prospects 
★Global feed industry situation  
The feed industry is in the upstream position of the livestock and poultry breeding industry chain. The livestock and poultry breeding industry chain mainly includes planting and feed additive manufacturers that provide raw materials for feed, feed industry, breeding industry, slaughter industry and meat processing industry.  
The most upstream planting industry and feed additive manufacturing companies mainly provide energy raw materials, protein raw materials and feed additives for the feed industry. Among them, corn, soybean meal and fish meal are the most important raw materials in feed.
In 2020, global animal feed production will increase by 1% to 1.1877%. From a regional perspective, Latin America's output increased the most, reaching 4%, while the Asia-Pacific region's output increased by 2%, and North America's output increased by 1%. Production in Europe fell by 1%, and production in Africa, the Middle East and Oceania each fell by 2%. Aquaculture is the fastest growing protein industry, with a growth of 3%. Feed for pigs and broilers rose by 1%, beef cattle feed fell by 1%, and feed production for layer chickens and dairy cows remained flat. 
★Development of China's feed market  
China's feed industry started in the 1970s and has grown rapidly with the continuous and rapid development of my country's national economy. From 1990 to 2010, China's feed output increased from 31.94 million tons to 162.02 million tons, with an average annual compound growth rate of 8.46%, showing a relatively high growth rate. Since 2010, the growth rate of China's feed industry has slowed down. From 2010 to 2020, the national compound annual growth rate of feed production was 3.91%, and China achieved a 5% growth, making it the world's largest feed producer, reaching 240 million tons.
Feed raw materials mainly include protein feed, energy feed, vitamins and feed additives, etc. The rapid development of the feed industry has led to a rapid increase in the demand for feed raw materials. Among them, protein feed uses soybean meal extracted from soybeans as the main feed material. .
It is estimated that China's total commercial feed production will increase to about 240.8 million tons in 2022, an increase of 14.5% compared to 2016; the output of compound feed will increase to about 202.8 million tons, an increase of 13.0% compared to 2016; the production of concentrated feed will increase to About 25.6 million tons, an increase of 20.0% compared to 2016.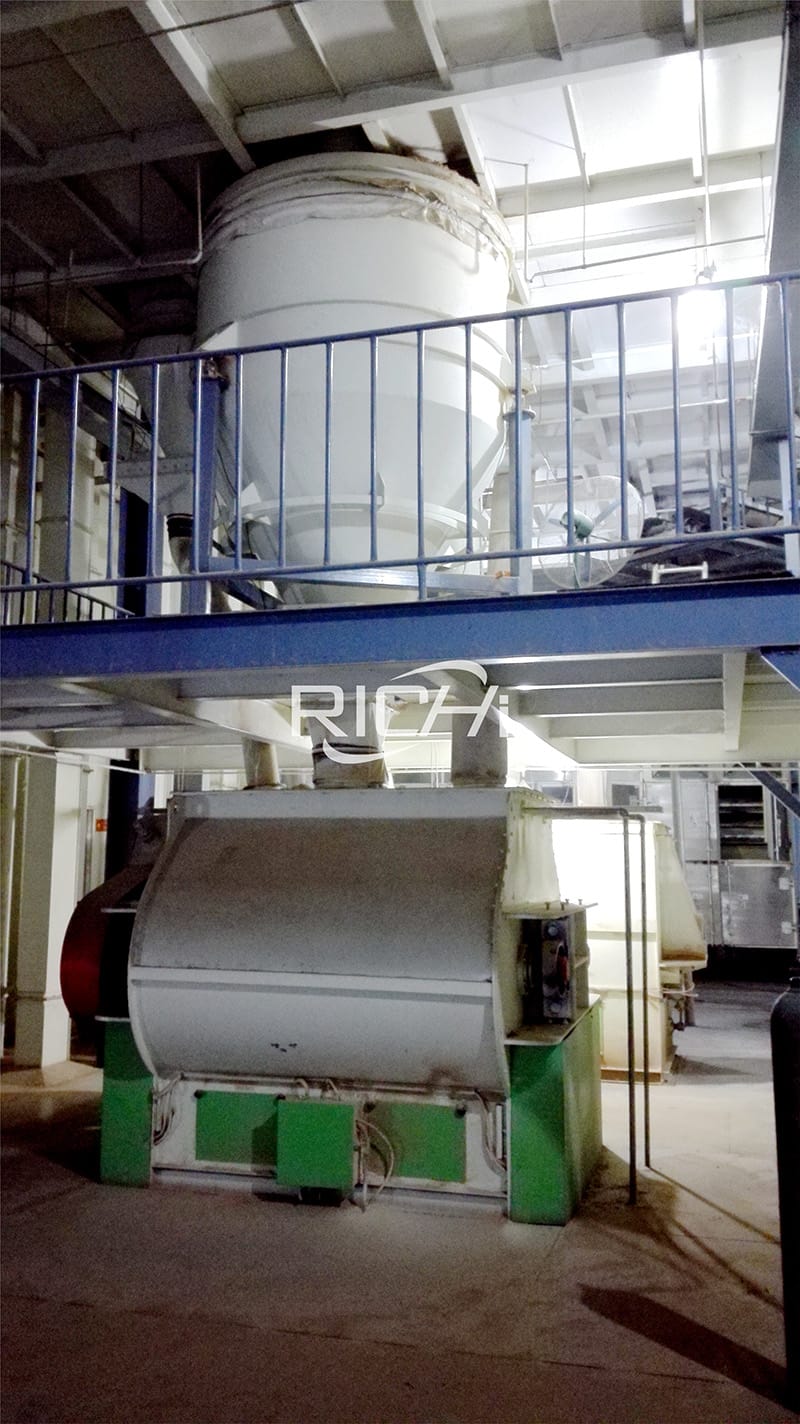 ③Technical analysis  
This 200,000 tons per year large scale livestock feed manufacturing project has a number of patented technologies and a series of various deep-processed products. It has won high praise from customers and the market for its excellent quality and unique functions. Some product standards will be listed as national standards.
④ Favorable conditions for project construction
★Industry advantages 
The first phase of the project is located in the Bio-Agricultural Technology Industrial Park. It was put into operation at the end of 2012. The office research building was put into use at the beginning of 2013, covering an area of ​​about 15,000 square meters. The R&D center has a large number of imported international leading experiments such as fully automatic amino acid analyzers. And analysis and testing equipment, extensive cooperation with a number of key universities, the R&D team has a number of academicians and well-known experts, and was recognized as a provincial-level enterprise technology center at the beginning of its establishment. Approved a national enterprise technology research and development center.
★Location and traffic advantage
The 200,000 tons per year heavy duty animal livestock feed pellet manufacturing plant project area is located at the junction of the three provinces of Liaoning, Jilin, and Inner Mongolia. It is in the center of the Northeast Agricultural Belt. It is accessible to Heilongjiang, Jilin, Liaoning and the East Four Leagues of Inner Mongolia. It has convenient transportation and a network of railways and roads. An important node city on the major traffic artery.
★Resource advantage
The planting area of ​​grain crops in the region has stabilized at 8.655 million mu, of which the corn planting area reached 7.284 million mu, a year-on-year decrease of 1.7%; the rice planting area was 695,000 mu, the same as last year; the soybean planting area was 321,400 acres, an increase of 109.4 year-on-year %; delineate 6.33 million mu of grain production functional areas and 370,000 acres of important agricultural products protection areas.
(2) Project construction content and scale
①Product scale: After the 200,000 tons per year livestock feed factory project is put into production, it will produce 200,000 tons of livestock feed every year.
②Project construction content: The project site covers an area of ​​200,000 square meters, the completed construction area is 40,000 square meters, and the project has a construction area of ​​30,000 square meters.
(3) Comlete large caoacity 200,000 tons per year livestock feed mill factory project investment cost and fund raising
①Total project investment: The total investment of this project is 300 million yuan, of which: construction investment is 240 million yuan, and circulating funds are 60 million yuan.
②Funding: self-raised by the livestock feed enterprise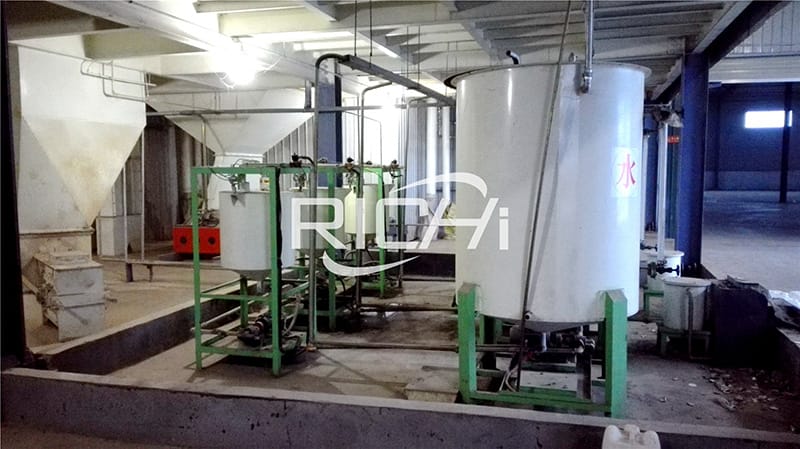 (4) Financial analysis and social evaluation
①Main financial indicators 
After the livestock feed plant project is put into production, the annual sales income will be 220 million yuan, the profit will be 73 million yuan, the investment payback period will be 7.5 years (after tax, including the construction period of 2 years), and the investment profit rate will be 18.2%.
②Social evaluation
The livestock feed produced by this 200.000 tons one year animal feed manufacturing project not only has considerable economic benefits, but also has outstanding social benefits in terms of environmental protection and energy saving. Solve agricultural food safety from the source and at the same time promote the revitalization of the soybean industry in Northeast China. The construction and commissioning of the project requires a large amount of labor and professional personnel, which also provides a large number of employment opportunities for local labor, and the social benefits are very prominent.
2. Engineering technical solutions and equipment selection
(1) How to make livestock feeds in this project?
Feeding-cleaning-crushing-batching-mixing-granulating-cooling-screening-weighing-packaging-into the finished product warehouse
(2) Technical indicators of feed technology
Accuracy of batching: static ≤1‰, dynamic ≤3‰)
Uniform mixing: coefficient of variation CV≤7%
Dust concentration: workshop≤10mg/M3, feeding port and discharge place≤150mg/M3
Workshop noise: ≤8SdB(A)
(3) Main machinery for production lines of livestock feed 200,000 ton per year
The main animal feed processing equipment of the 200,000 ton/hour capacity big livestock feed production plant project includes animal cattle sheep pig feed hammer mill crushers, automatic mixing machine for animal feed,large sized heavy duty ring die animal feed pelletizer machines, balers, microcomputer batching systems and other equipment. The project unit has initially selected equipment specifications and models through inspections of different equipment manufacturers at home and abroad.
| | | | |
| --- | --- | --- | --- |
| Number | Livestock Feed Equipment | Model | Quantity |
| 1 | Double shaft livestock animal feed crushing machine | Crushed corn (Ф3 mesh)>20 tons/hour, 75*2KW | 1 |
| 2 | Livestock Animal Feed Hammer Mill Grinder | Crushed corn (Ф3 mesh)>10 tons/hour, 75KW | 1 |
| 3 | Paddle mixer for livestock feed | V=4m horizontal, mixing uniformity <5%, 30KW | 1 |
| 4 | ce ring die livestock feed pelletizing machine | 15 tons/hour (Ф4 ring die), 150KW | 2 |
| 5 | pellet crumbler machine | 20 tons/hour, three-kun structure, 15KW | 2 |
| 6 | Counter flow pellet cooler | 15-20 tons/hour, (2.2+1.5) KW | 2 |
| 7 | Particle grading screen | 20 tons/hour, two-layer screen surface, 3KW | 2 |
| 8 | Electronic packaging machine | 25-50Kg/bag, 300-600 bags/hour, error ≤50g | 2 |
| 9 | Air compressor | The displacement is 3 cubic meters per minute, the pressure is 0.7PA, 22KW | 1 |
| 10 | Rotary distributor | Flow rate of 50 tons/hour, automatic positioning and locking structure | 7 |
| 11 | Liquid adding equipment | Adding speed 100L/min, adding accuracy 1% | 2 |
| 12 | Microcomputer batching system | Double scale, single scale, can weigh 12 varieties, dynamic accuracy 0.2% | 1 |
| 13 | Silo | Can hold 3000 tons of corn | 2 |
| 14 | Coal boiler | 4 Ton | 1 |
(4) Main livestock animal feed making equipment sources
The main equipment of the complete 200,000 tons per year livestock feed production line includes livestock feed grinding mills, livestock feed mixer equipments, livestock feed pellet granulators, etc. The main equipment for complete large feed line feeds for livestock in this project are all provided by Richi Machinery. Compared with foreign products, these livestock animal feed production equipment have basically the same production performance and quality of the products produced. The complete set of livestock feed production equipment has high degree of automation and mechanization, low labor intensity of workers, low power consumption, and continuous production.