Inspection and Maintennance of 5 Ton Per Hour Biomass Wood Pellet Making Machine
2020-12-01 Back to List
If you are looking for related products or have any other questions, please feel free to contact us.
Contact Us
No matter how superior quality does a 5 ton per hour ce certificate biomass wood pellet mil has, some common mal-function is inevitable. Actually, all mal-functions are derived from our careless maintenance and inspection in our daily use. Now we will enjoy some ways how to take good care of our 5t/h horizontal ring die wood pellet mill correctly.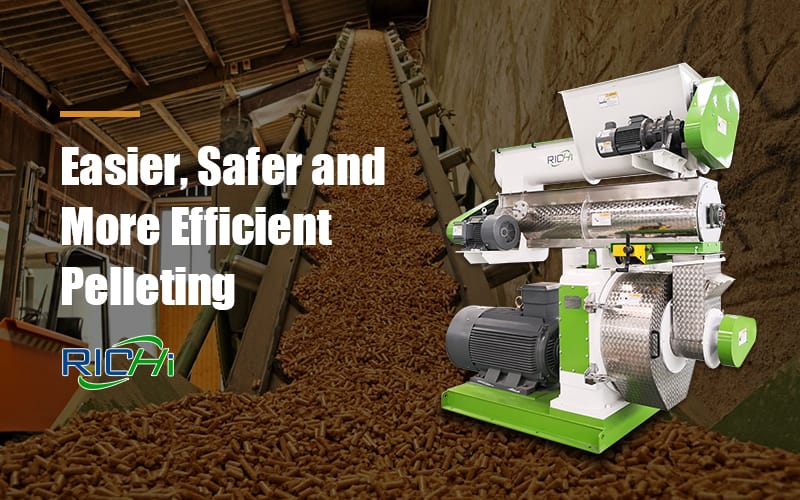 1.Daily inspection and maintennance for 5tph professional ring die wood fuel pellet mill machine
(1)Before initial operation make sure gearbox is added with oil and all bearings are lubricated properly according to the instruction manual.
(2) When starting the machine, check whether the roller cover belts become flexible to prevent nut falling down into material, whchi cause the damage accident of press roller.
(3) Only after feeding you can start 5 ton wood pellet maker, operating without raw material is forbidden.
(4)Using wood pellet machine with clutch, before starting the diesel engine make clutch separated. After starting diesel engine, make clutch close slowly. And check tightness of leather belt often in order to prevent the phenomenon of lower output.
(5)If you find clamping or abnormal noise, you should halt machine immediately. Start machine again after solving the problems.
Note:You'd better to check the spare parts everyday!
2.Monthly check and maintenance for hot sale 5 ton per hour ce wood pellet machinery:
(1)Check whether th electric equipment is in a good condition or the wire is aged;
(2)Check oil level in all gearbox;
(3)Clean the mesh on the strainer in water supply line to heat exchanger.
If you follow our ways to maintain hot sale easy operation 5 T/H wood pellet machine, your 5 ton capacity wood pelletizing machine will work for a longer service life than others. Sometimes, regular inspection and maintenance is a better way than high quality. Certainly, if you have any question, please contact RICHI or e-mail RICHI at any time!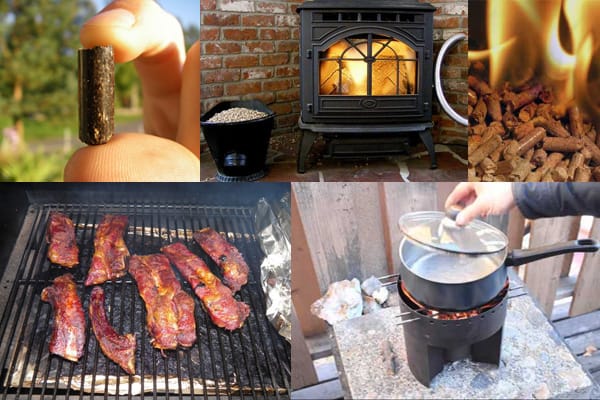 3. Wood pellets are more expensive than coal, why use wood pellets?
Many people who have just learned about wood pellets, or those who do not yet know about it, will have this question: the price of wood pellets is more expensive than coal, and the calorific value is not as high as that of coal. It is not cost-effective, who would use it?
However, the fact is that things have many sides, and we often see only one of them. The choice of wood pellets is exactly the same. Price and calorific value are not the reasons for choice at all. For most countries in the world, environmental protection Is the key. Coal is cheap and has high calorific value, but it has serious pollution. Coal burning is prohibited in many countries. If you use coal, you will face high fines. Coal is cheap, plus the daily fines, is it cheaper?
If it is only environmentally friendly than coal, it is not enough to make the current market so hot. Natural gas, electricity, gasification, etc. have a variety of clean energy sources, and the particles are not clean. However, compared to natural gas, biomass pellets are the most cost-effective, and the cost of producing the same heat is relatively low for wood pellets. Furthermore, the transformation cost of coal-fired boilers is relatively low, and the transformation of a dedicated biomass burner can be completed by simple docking.
Wood sawdust pellets are only one type of biomass pellet fuel. Straw, garbage, medicine residue, rice husk, palm hull, bagasse, etc. can all be made into fuel pellets. They are all waste resources,reusing these wastes will serve two purposes.
Therefore, if coal can be burned, wood pellets will not be used, and if only natural gas is used, pellets will not be used. If these two situations are not the case, wood pellets are a good choice.
4. What do you need to know when operating a 5 ton per hour wood granulator machine?
This part is about simple instructions of how to operate 5t/h wood fuel pelletizer.After reading the above content,believing that lots of people has been familiar to 5 ton per hour biomass fuel wood pelletizer machine, which can make the wood wastes or agro-forestry wastes into the pellets energy. While how much knowledge do you know the 5t/h China professional factory offered high quality wood sawdust pelleting equipment? Do you know how to operate 5 ton per hour factory offered new technology wood pellet machine? Follow us !
(Video for how to operate new design biomass energy wood pellet press machine)
Usually, it is not difficult to operate wood pelletizer eqiupment 5 ton per hour. But some ways how to operate 5tph good biomass wood pellet machine for energy pellets is very important. Generally, operating commercial wood pellet mill is an obvious and easy thing without high eductional background.
The first thing you need to consider the size of raw materials whether meet the lever standard or not. Besides, the moisture content also affects the 5 ton per hour waste biomass wood pellet making machine, it is better to dry them before pelletizing. This requires you to adjust extra moisture content about 13%-15%, which will lead to final wood pellets quality and prolong the service life of 5t/h ce biomass pellet making machine for biomass pellets. Another key factor, the 5 ton per hour ce certificated wood pellet making machine comes with a handlebar which is applied to operate it during processing the wood pellets. Pay more attention to how each part of 5 ton ce biomass wood pelletizer is supposed to be operated. There is no need worrying about the part doesn't move in the direction you wanted. All you have to do is reading the introduction manual of 5tph wood pellet pressing machine that will help you solve questions you are puzzled.