China hot sell good quality 2-3 ton per hour pine wood pellet mill machine for sale
2020-10-13 Back to List
If you are looking for related products or have any other questions, please feel free to contact us.
Contact Us
The following Pine Wood Pellet Machine is manufactured for one of our Armenia client. His raw material is pine wood sawdust. The output of the machine is 2~3t/h. It is ideal choose for those who want to make pine wood fuel pellets for his pine wood pellet production line.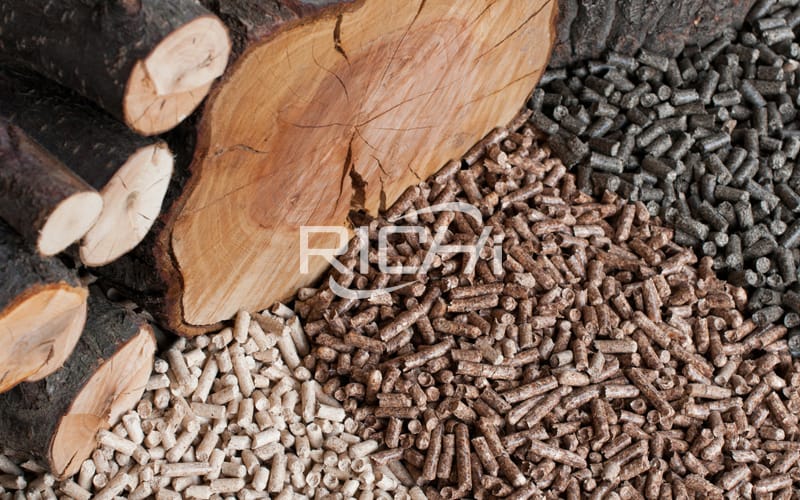 1.Advantages of pine wood pellet fuel
Pine pellet fuel is also called biomass briquette fuel. Of course, it is mainly processed from pine wood, such as white pine, red pine, and Mongolian pine, which is a cylindrical pellet fuel with a diameter of 8 mm. It is used for boiler combustion, barbecue, and fireplace heating. , Its combustion efficiency is more than 80% (more than the efficiency of ordinary coal combustion by about 60%). The combustion efficiency is high, and it produces less sulfur dioxide, ammonia nitrogen compounds and dust.
Pine wood pellet fuel is used as a fuel, and can also be used as cat litter or as a pollution absorption. This fuel has the advantages of small size and high combustion efficiency.
As a new type of pellet fuel, pine pellet fuel has won wide recognition with its unique advantages; compared with traditional fuels, it not only has economic advantages but also environmental benefits, and fully meets the requirements of sustainable development.
(1) Since the shape is granular, the volume is compressed, the storage space is saved, and the transportation is convenient, and the transportation cost is reduced.
(2) High combustion efficiency, easy to burn out, and little residual carbon. Compared with coal, it has high volatile content and low ignition point, easy to ignite; the density is improved, the energy density is large, and the combustion duration is greatly increased. It can be directly applied to coal-fired boilers.
(3) When the pine pellet fuel is burned, the content of harmful gas components is extremely low, and the harmful gas emitted is less, which has environmental benefits. Moreover, the burned ash can also be used directly as potash fertilizer, saving expenses.
It seems that the humble pine wood pellet fuel has many uses and many advantages. It helps users reduce costs while protecting the environment. The reuse of raw materials also generates income for local farmers.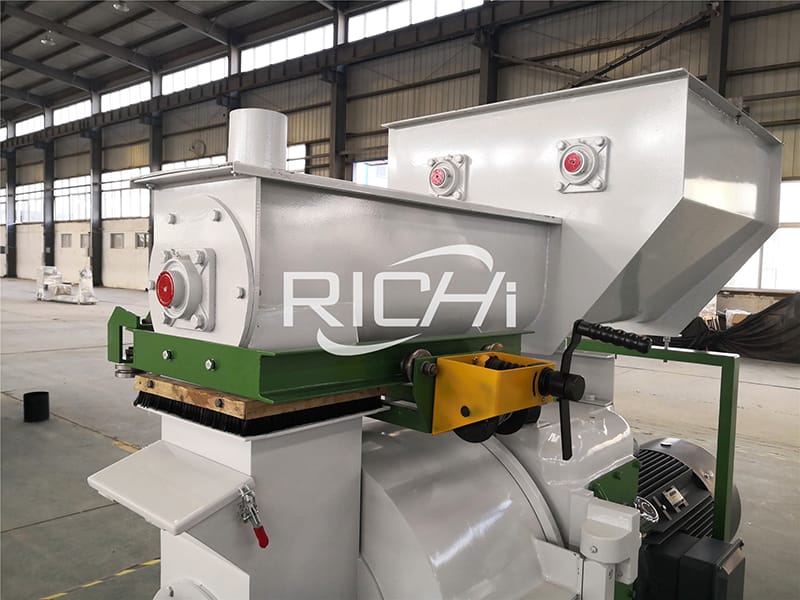 2.Buy RICHI Pine Wood Pellet Mill Machine With Factory Price
CE Certificate pine pellet machine wood pellet mill offered by Richi Machinery is a significant part of forest waste business. It often occurs in business that there has to be a trade-off between quality and cost; that is purchasing a very high quality machine may come at a high price, but with guaranteed performance while an inferior one may be procured at a lower price, but with lower performance of course.
A tested and trusted brand- RICHI stable performance pine biomass wood pellet machine for bio fuel pellets which is of very high quality and comes in different models has recently offered buyers the opportunity to eat their cake and have it with a recent drop in the price of our reasonable price pine pellet machine, ensuring that forest waste business operators can have access to the efficient level of operation of the RICHI good pine pellet machine while still being able to save some cost. This does not however imply that RICHI will become the cheapest on the market because we are still committed to keeping our trade mark quality.
(1)Despite the fact that we wish to provide our esteemed customers the lowest possible prices for the highest possible quality, it is important to note that there are still other external factors, sometimes beyond the manufacturer's control which can have an effect on the price, such as the cost of production RICHI due to our commitment to producing high quality and long lasting pine wood pellet making machine make use of the strongest and most durable raw materials and pine wood pellet production process (such as vacuum heat treatment), these do not come cheap and will eventually add to the overall price.
(2)Another factor that affects the stable performance pine biomass wood pellet machine price is the economic principle of demand and supply. Investor interest in the pine wood pelletizing business varies based on various other economic factors such as exchange rate and government policy, therefore, any increase or decrease in the demand based on these factors will lead to a corresponding increase or decrease in price.
(3)The cost of labor also plays a major role in determining the eventual market price of pine wood logs pellet machine. Considering the fact that we wish to provide the equipment of highest quality, we employ highly qualified engineers and technicians for both the research and production stages of the pine wood pellet machine manufacturing, and they also have to be paid commensurately, this also adds a quota to the eventual pine wood pellet production cost and consequently the final price.
We hope you will place your orders for RICHI pine wood pellet making machine, and even convince your friends and business partners in the biomass pine wood pelletizing business to also do the same.
3.2-3 ton per hour pine wood pellet machine price
The factory price of 2-3tph pellet machine for pine wood is around 40000-50000USD.
You can directly consult Richi Machinery for more questions about "ce certificated pine sawdust pellet machine"," CE Certificate pine pellet machine wood pellet mill for sale","5 ton per hour pine wood pellet machine for Chile","best solution biomass wood pellet line for pine waste","China professional wood pellet line for pine waste""Russia pine wood pellet production line for sale",etc.Email: enquiry@richi-machine.com, Whatsapp/Cel: +86 185 7410 3366