How to use a 3 ton per hour biomass wood sawdust feed pellet mill machine correctly?
2020-09-08 Back to List
If you are looking for related products or have any other questions, please feel free to contact us.
Contact Us
In practical work, 3 ton per hour wood sawdust feed pellet mill machine always appear some small problems. For example, when in operation, sometimes the pellets have small density, or they are loose or even cannot form pellets. Some other times, the material will block the pressing die holes. Why do these problems happen?
1.As a matter of fact, to press wood sawdust into pellets, there are 2 preconditions:
(1)The moisture content of sawdust must reach certain range, which is 8%-12%.
(2)The pressure of sawdust should reach 50MPA, which means the compression ratio of pressing die hole must be proper. Only with right compression ratio can the wood pellet mill operate normally.
When using the 3 ton per hour China factory offered sawdust wood pellet machine, remember to carefully read the Instruction Manual first.
2.There are some tips for correctly operating the hot sale easy operation 3T/H wood pellet machines:
(1)If the hot sale 3 ton per hour biomass wood pellet mill should be operated for long-term, fix it onto a cement base. If the working place is not constant, the 3 ton per hour biomass wood pellet mill machine and electric motor should be installed on an angle iron engine base.
(2)After installing the 3tph ring die wood pellet mill, check if all parts are fastened tightly. If there is looseness, tighten it.
(3)Check the tightness of belt, and if the motor shaft and new technology 3 ton per hour wood pellet mill shaft are paralleled.Before starting the 3ton wood sawdust pellet mill, first see whether the motor and pellet mill is well lubricated.
(4)When at work, keep an eye on the operation of 3T/h wood sawdust biomass wood pellet mill and feed the raw material regularly to prevent blockage. Don't make the machine operate with overload for long time.
(5)If there is vibration, strange noise, temperature raise or material spaying out, stop the machine immediately to check. After trouble clearing, put it into normal operation.
(6)Before feeding into 3t/h wood pellet mill, see if there are impurities like copper, iron or stone pieces in the raw material to prevent damage to the machine.
(7)When feeding raw material manually, stand at the side of wood pellet mill to protect yourself.
It is never complicated to operate a good quality 3t/h wood pellet mill sawdust pellet machine correctly. A famous saying goes "Practice makes perfect". We believe you will find the best way to use the CE certificate on line support 3 ton per hour wood pellet mill from China by yourself.

3.Application of on line support 3t/h horizontal ring die wood pellet mill machine
(1)factory directly offered 3 ton per hour wood pellet machine can be used in the following biomass pellet lines:
①3000kg/h forestry waste pellet line with ce
②3t/h reasonable layout new technology waste organic matter pellet line
③3t/h good quality agricultural waste pellet line
④factory supply 3 ton per hour customized biomass wood pellet line
⑤3 ton per hour best solution biomass pellet line for grass
⑥3 ton per hour straw wood pellet production line
⑦3t/h new technology palm shell pellet production line with factory price
⑧..
(2)Main biomass pellet equipment matched with 3 ton per hour professional biomass wood pellet making machine
Generally speaking, whether it is a small household wood pellet granulator or a large-scale biomass fuel pellet production line, a 3 ton biomass wood pellet granulator machine requires other auxiliary equipment. But the needs of each customer are different, so high-quality and high efficiency equipment must be configured according to the needs of the customer. For example, some customers only need a small household sawdust pelletizer, and he needs at most one small sawdust hammer mill crusher instead of a wood pellet cooler, automatic packing scale and other sawdust pellet production line equipment. The following are the equipment required for a complete 3 tons per hour biomass pellet production making line:
①wood chipper with ce certification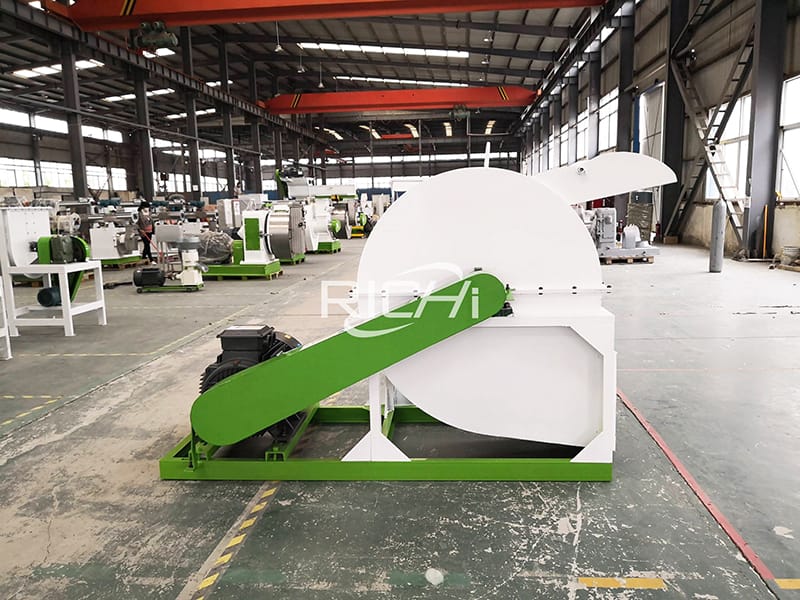 ②3-4 ton per hour wood hammer mill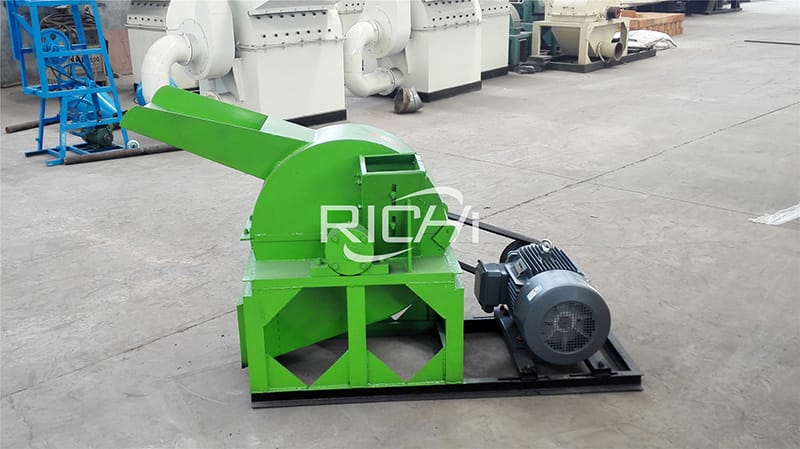 ③rotary dryer machine for drying sawdust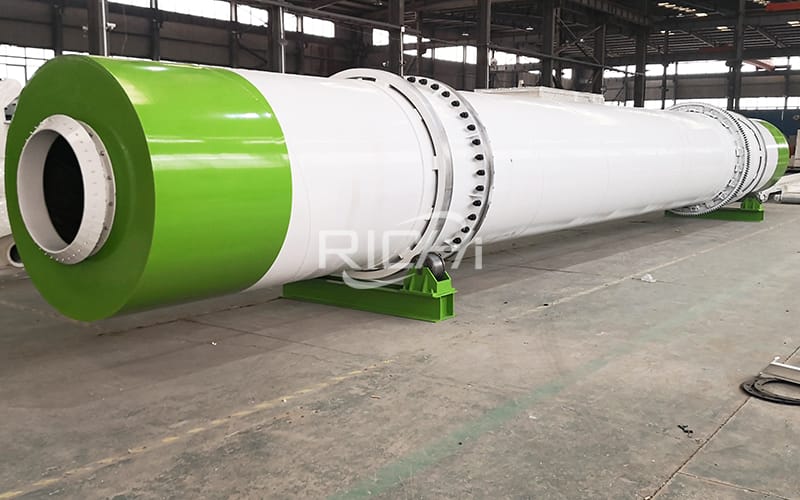 ④grass chaf cutter(only for grass/straw pellet production)
...
4.Why RICHI is the professional biomass wood sawdust pelletizer machine manufacturer?
(1)Can do FREE raw material test for you. You just need to send your raw material to us, and we will find the best way to make pellets with it.
Has professional QC workshop to strictly control the quality of every set of biomass pellet mill and every single spare part.
(2)Can customize the pellet mill motor to suit your local voltage and frequency. You won't worry about if it does not match your local electricity.
Has whole-hearted service team to offer you most suitable complete pellet mill plans and considerate and satisfactory after-sales service.
(3)Can offer complete pellet mill plant installation and staff training to customers, so that your workers can operate the pellet plant correctly.
(4)Has experienced and skillful R&D team to keep improving the biomass wood pellet mill press machines. Every CE high quality wood pellet machine you buy from RICHI is the latest wonderful model.