Large automatic 2*80t/h high-protein livestock and poultry feed plant project enters the main structure construction stage
2021-04-10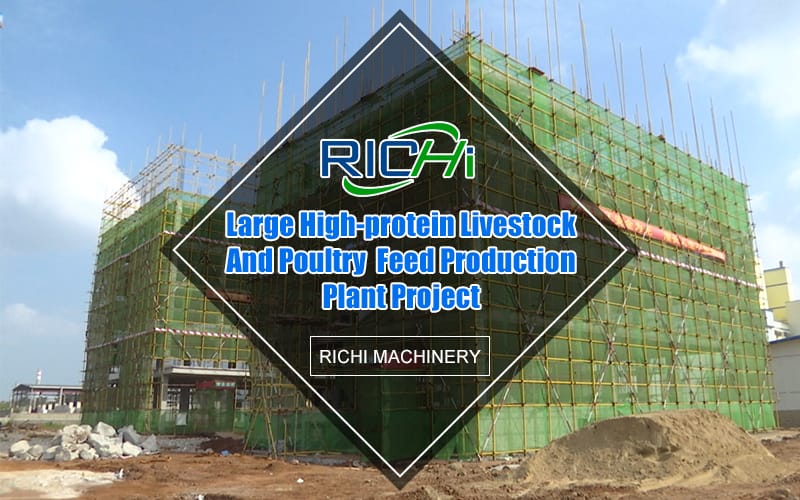 Recently, the 2*80 tons per hour high-protein poultry livestock feed production factory project is taking unconventional measures to speed up the construction of the project, strive to be completed as soon as possible, and enjoy the free trade port policy dividend as soon as possible.
At present, the project has completed the site leveling work, and the workers are carrying out the construction of the main frame structure. In order to ensure production on schedule, the project owner and construction unit increased their investment in manpower, material and financial resources, worked overtime to keep up with the progress, and strived to complete the main structure construction before May 1st Labor Day, and enter the decoration stage after the holiday.
The 2*80t/h large animal livestock poultry feed processing plant project has a total investment of about 150 million yuan and covers an area of ​​60 acres. It plans to introduce modern design complete animal compound feed production lines, raw material expansion production lines, and use imported corn, barley, soybean meal, and fish meal, rapeseed, palm oil and other raw materials for production.
In addition, the project attaches great importance to technological innovation, management innovation and technological process innovation, introduces high-protein raw material production technology, forms a demonstration effect of high-protein raw material technology innovation, and effectively meets the development needs of local animal husbandry.
Get An Instant Quotation
For all inquiries fill in the form below to send us a brief message,and we will get back to you as soon as possible.