Understanding the animal poultry chicken cattle fish feed plant
2020-03-20 Back to List
If you are looking for related products or have any other questions, please feel free to contact us.
Contact Us
Since its establishment in 1995, Richi Machinery has been committed to the feed industry, providing better feed machinery and equipment and continuous improvement services for farms. As animal rations, feed cannot be underestimated. Let me take a look at the chinese professional manufacturer animal feed plant today: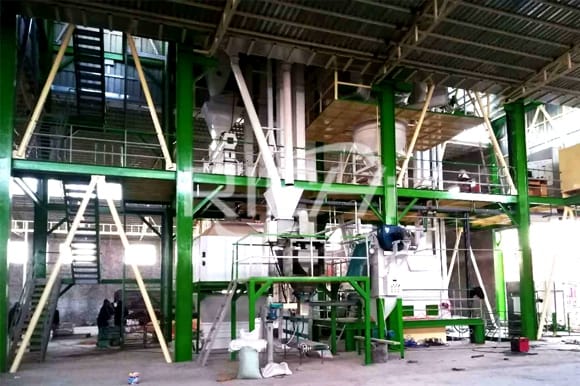 1. Type of feed factory
Feed ingredients plant
Feed additive factory
Additive premix plant
Concentrated feed mill
Full Price Compound Feed Factory
2. Feed factory layout
Before reading the following, do you think like me: Is the feed mill the place where intermittent grains smash the grains? Let me tell you, a large-scale feed mill generally includes:
Gate, transfer room-gatehouse, floor scale and floor scale room, fence, greening, public toilets, sports venues, dormitories, restaurants, logistics passages, office buildings, laboratories, fire prevention facilities, accessories rooms, raw materials warehouses, water towers, boiler rooms, Silos, feed processing workshops, finished products warehouses.
3.Plant area allocation
Construction should account for 30-35% of the total area of ​​the plant
Factory roads account for 13% of the total area
The green area is not less than 10-15% of the entire plant area
4. Workshop layout type
Raw material warehouse, finished product warehouse, production workshop into L-shape, '7' shape or single shape
5.Planning of raw material warehouse and finished product warehouse
The area of ​​the finished product warehouse can guarantee the storage of finished feed products for 5-7 days.
The raw material warehouse area can guarantee the storage of feed ingredients for 15-25 days
The finished warehouse should generally be designed with a rain shed, and the projection distance of the rain shed should not be less than 6 meters, so that it can be loaded normally when it rains.
6. Plant structure
All-concrete, semi-steel and all-steel structures
What's the cost of setting up a feed plant?Contact Richi Machinery on line or email!