What need to pay attention to when designing animal feed pellet production lines
2020-03-13 Back to List
If you are looking for related products or have any other questions, please feel free to contact us.
Contact Us
After many years of development of feed machinery, the technology of animal feed pellet line has been very mature, but there are still many problems to be paid attention to in the design of feed making line. Today we will analyze the problems of feed manufacturing line design.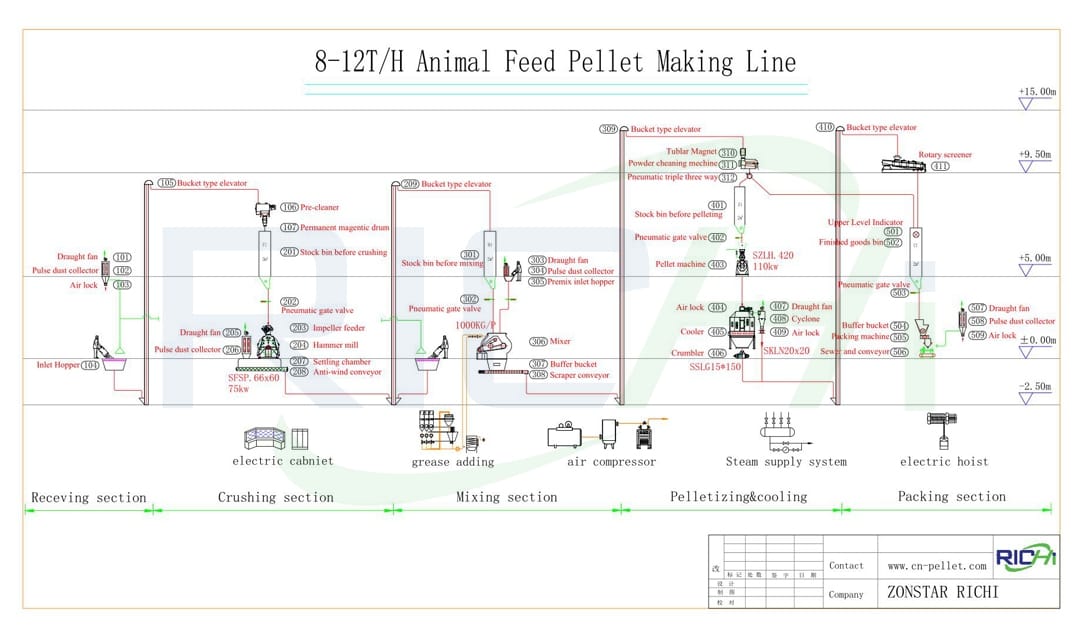 1. The working surface of the roller of the feed pellet making line can be higher or lower than the surface of the frame, which is determined according to the width of the articles and the length of the roller.
2. When the width of the placed object is greater than the length of the roller, the roller surface is higher than the frame surface, otherwise the roller surface is lower than the frame surface.
3. The selection of the roller material for the animal feed processing line is related to the properties of the conveyed material and the working environment.
4. The selection of roller specifications and roller length of feed production line is generally determined according to the load capacity and work requirements.
5. The form of connection between the roller and the frame of the animal feed producing line is generally threaded connection, split pin, elastic lock and so on.
The animal feed pellet making line has a simple structure, high reliability, and convenient use and maintenance. These features can bring you great business benefits. If necessary, you can consult Richi Machinery based on the contact information of the website.