Causes of wood pellets not forming
2020-03-06 Back to List
If you are looking for related products or have any other questions, please feel free to contact us.
Contact Us
When the wood pellet machine presses the wood pellets, sometimes it will not be formed, and the pressed pellets are very loose, or even pressed into pellets. The reasons can be seen from two aspects, one is raw materials, and the other is biomass wood pellet machine. The specific reasons are as follows: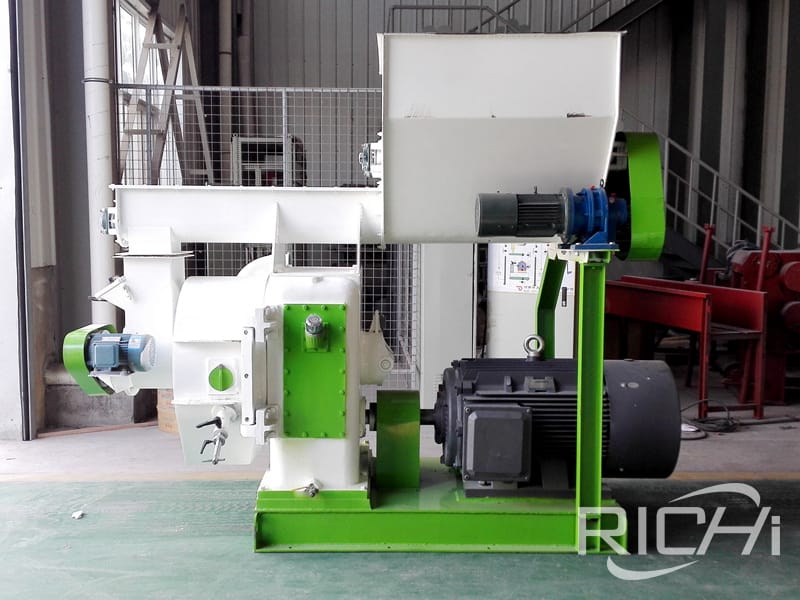 1. Raw materials
(1) Water content of raw materials. To make wood pellets, the moisture content of the raw material is a very important indicator. The water content is generally required to be below 20%. Of course, this value is not correct. Different raw materials have different requirements. When processing the sawdust pellets of pine, fir, and eucalyptus, our pellet mill requires moisture of 13% ~ 17%. For specific requirements, you can contact our professionals for targeted answers.
(2) Material characteristics. Wood chips, straws, paper chips, etc. have different raw material properties, different fiber structures, and different degrees of ease of molding. If it is a mixed material, the mixing ratio of various ingredients will also affect the molding rate.
2. Biomass energy sawdust pellet machine
(1) The compression ratio is a parameter of the pellet machine mold, which refers to the length of the mold hole divided by the hole diameter. The larger the compression ratio, the thicker the template, the longer the material is compressed, and the higher the molding rate of the particles. If the thickness of the mold does not reach the standard, wood sawdust pellets will be difficult to form, of course, it is not limited to wood chips.
(2) The gap between the pressing wheel and the mold is easy to understand. If the gap is too large, pellets cannot be pressed out. Adjusting the wood granulator clearance is a technical task, you can consult our technicians.
Solution:
Wood making pellet machine does not shape the pellet. Some factors are controlled by the wood pellet mill manufacturer, and some are controlled by the customer. As the user, the raw materials are controlled by themselves. If the moisture is not suitable, it can be dried in the early stage. Using your raw materials, experiment many times to find the right machine.
I hope the above content will be helpful to everyone. If you still can't solve your doubts, please visit our official website of Richi Machinery Company to consult our technicians online!