Biomass energy wood pellet milling machine for sale
2020-02-26 Back to List
If you are looking for related products or have any other questions, please feel free to contact us.
Contact Us
The process of making biomass fuel pellet needs to be customized according to the specific circumstances of each customer, and the required equipment needs to be configured according to specific conditions. The reason this happens is because each customer's raw materials are different, and the processing technology is naturally different. Of course, there is no rule to follow, let me briefly talk about it below. For the production of biomass wood pellets, the moisture content of the raw material should be controlled at about 15% and the size should be controlled below 12mm. If this standard is not reached, it will need to be processed by biomass fuel pellet equipment.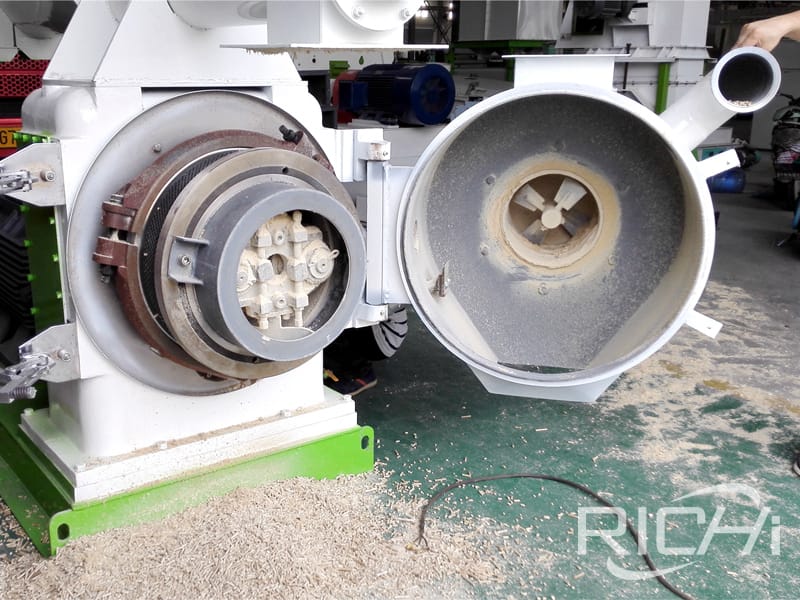 1.Complete process
gring-crushing-drying-screening-granulation-cooling-screening-packaging
The equipment required for this process are crusher, pulverizer, dryer, roller screen, biomass energy wood pellet milling machine, cooler, vibrating screen, ton scale, sewing machine and some auxiliary equipment such as belt conveyor, bucket elevator, Clone, dust collector, fan, silo, etc.
2.Simple process
pelleting-cooling-packaging
Is the equipment required for this process, namely the belt conveyor and the biomass fuel pellet mill, really simple?
If your raw materials are corn stalks and fresh branches, then you need to use the more complicated process. If your raw materials are dry sawdust and rice husks, then the simple process can be satisfied. Although the process equipment is different, with the same output, the investment in simple equipment is small and the profit is high. Therefore, good raw materials are important.
If you want to know more about Richi Machinery biomass pellet processing machine, welcome to send us an email or email, our sales staff will respond in time!