Production technology of germination feed
2020-01-19 Back to List
If you are looking for related products or have any other questions, please feel free to contact us.
Contact Us
Winter and spring are usually housed for a long time, because there is a shortage of green fodder. Therefore, vitamins should be added to livestock and poultry in winter and spring. Richi Machinery's customers include many small-scale farmers, and today we are going to introduce a self-made vitamin supplement to these customers-germination feed.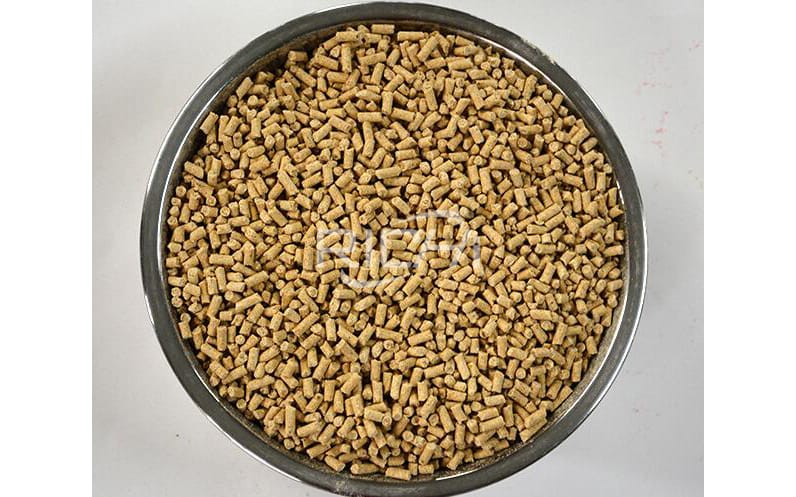 1.Production Technology
Seeds of general cereal crops, such as barley, oats, corn, rice, etc., can be used as raw materials. Among them, barley is the most commonly used. The operation method is generally similar to raw bean sprouts, that is, the raw seeds are screened to remove impurities, washed in warm water to remove the sediment, pupae and insect pupae, and dried for use. When preparing, first soak the clean raw materials in 25 ~ 35 ℃ water for a whole day and night; after the kernels swell, spread them in a shallow water tray or plastic filter container of moderate size, and the thickness is preferably 3 ~ 4cm. Cover with gauze or Sacks, maintain the necessary temperature and humidity; then put the container into a room with sufficient light and warmth to germinate, the room temperature is preferably 20 ~ 25 ℃, spray the warm water of about 30 ℃ every day and night 4-6 times, and turn it slightly; 2 Hair roots and germs are born after ~ 3 days. At this time, the gauze and sacks can be removed, and each morning and night should be cleaned with warm water. Generally, after 3 ~ 5 days, the buds grow and become green.
2.How to use
In general, if the main purpose is to supplement the vitamin B family and improve palatability, the buds can be taken for feeding when the length is 2 ~ 3 cm; if the main purpose is to supplement carotene, it should be grown to 8 ~ Remove for feeding at 10 cm. The following feeds are for reference. Female animals, 150 to 200 grams per day; boars, 100 to 200 grams per day; young animals, 30 to 40 grams per day, piglets 10 to 20 grams per day; young chickens 3 to 4 grams per day; laying hens, 10 to 20 grams per day. When feeding, the germinated feed can be cut into small pieces or chopped and mixed into the diet.
The above is the knowledge popularized by Richi Machinery for customers of small breeding plants. If you have more questions, please contact us for more feed knowledge!