The processing quality of suckling pig feed pellets and which feed machinery are relevant
2020-01-18 Back to List
If you are looking for related products or have any other questions, please feel free to contact us.
Contact Us
Feed hammer mill machine, feed pellet mill machine, feed mixer, feed cooler and other equipment will affect the quality of suckling pig feed pellet processing.Therefore, it is necessary to effectively control the quality of feed, which requires close combination of formula, raw materials, quality control and processing in order to produce good quality products. But there are still many feed companies that don't pay much attention. Let's take suckling pig feed as an example to talk about the importance of feed quality.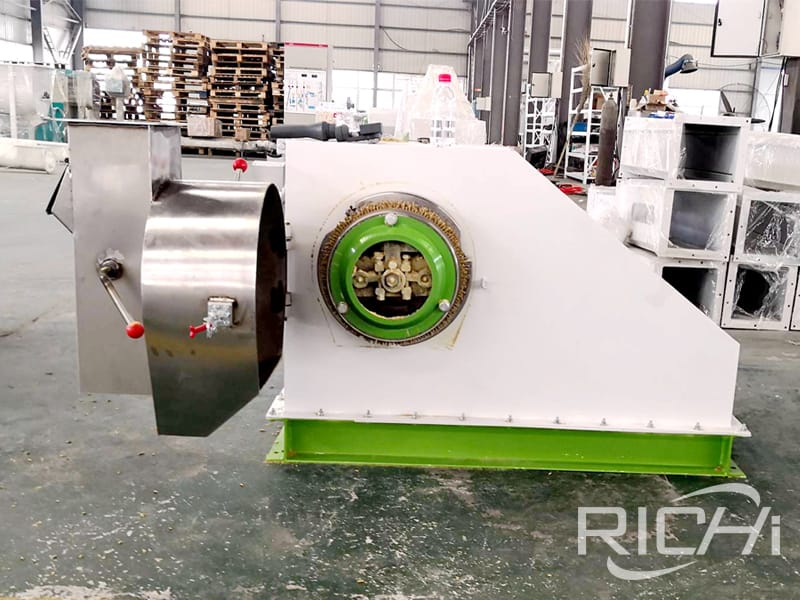 Within one week after switching from pig feed to general piglet feed, piglets will experience reduced feed intake, growth stagnation and increased diarrhea. To deal with the problem of the connection between general piglet feed and feeder feed, do not use Generally the grade of suckling pig feed and trough feed is too large. There are many feedstocks to solve the problems of diarrhea, weak pups and feed intake, but the growth rate is not ideal, and the feed compensation is not ideal, so the cost of weight gain is very high. Due to the use of high-dose pharmaceutical additives to control diarrhea in many feeders, the growth rate of piglets is slower when piglets are switched to feeders without piggery and even when using piglets, giving the advantages of feeders.
At present, the standard of good quality and passing feedstock should be under normal feeding conditions. Piglets of normal lean meat type are weaned at 21 days of age, and 3 days after weaning, their feed intake and growth rate should be restored to those before weaning. Level; since the weaning day, the nutritional diarrhea rate is less than 21% within 10 days, the feed conversion rate is about 1.2, the average daily weight gain is about 280g, and the average daily feed intake is about 330g; based on the current raw material cost, the feed cost is not Above 5500 yuan / ton. A better standard for suckling pig feed products is that after receiving the feed, the feed intake continues to increase, the growth rate continues to increase, and the diarrhea rate does not increase; by 42 days of age, the weight reaches 15kg, and the feed compensation is about 1.5; using the current raw materials In terms of cost, feed cost is not higher than 4500 yuan/ ton.
Welcome to the following:
1. Suckling pig feed production line