What to pay attention to when setting a 5T/H Permix Feed Line
2019-12-27 Back to List
If you are looking for related products or have any other questions, please feel free to contact us.
Contact Us
What to pay attention to when setting a 5T/H Permix Feed Line?Unlike many feeds, premixed feeds cannot be fed directly to animals.And in the process of production and processing, to pay attention to the matter is also very different.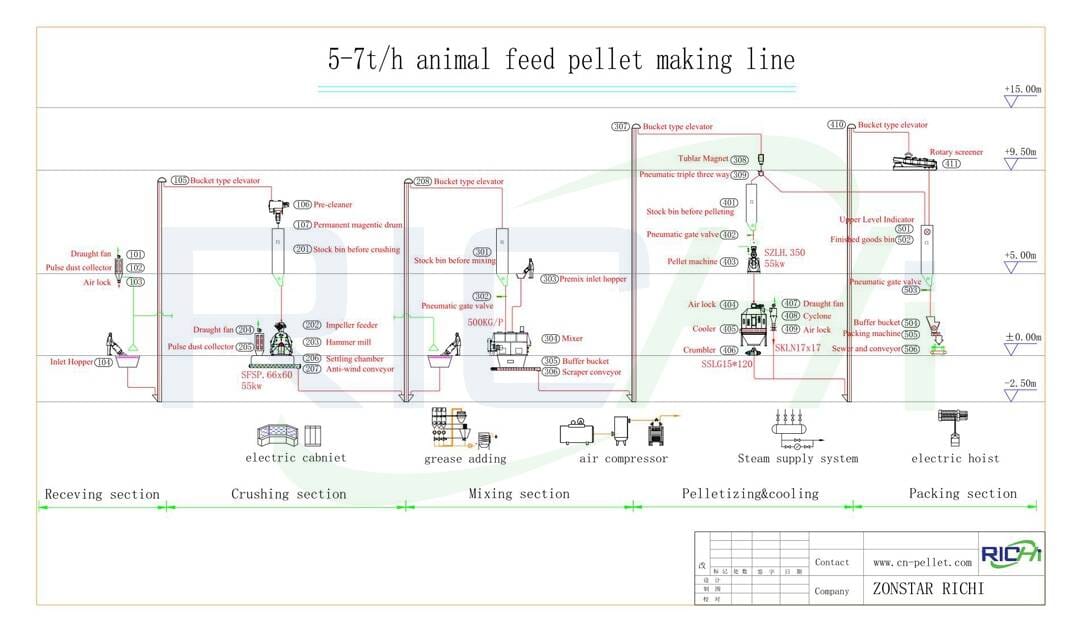 1.Advanced formulation
The proportion of raw materials is an important factor that affects the quality of premix products. The proportion of active ingredients and diluents, the proportion of various trace elements and the proportion of relevant active ingredients in premix should be just right.The formula should not be fixed, but should be adjusted according to market feedback, local conditions, seasonal changes, latest technology and product information, so as to be precise and flexible, and always make premixed products close to national conditions and production reality.
2.Select high quality raw materials
The quality of raw materials has A great impact on the actual effect of premix. The most basic requirements of high quality raw materials are high purity and no toxic and harmful substances. The most important is the content of active ingredients, especially the additives such as vitamin A and vitamin C that are easy to be destroyed.
3. Material pretreatment
In order to meet the requirements of the production process, all vitamin additives must undergo special pretreatment to maintain their stability and activity.
4.Use high precision production equipment
Premix production has high requirements on the accuracy and stability of all kinds of metering and batching equipment, therefore, the related equipment should be strengthened management, regular calibration.
Mixer machine is the most important equipment for making premix, different premix varieties need to choose different mixer equipment.In general, the requirements of the mixer are:
(1) high mixing efficiency, the best stirring time is short;
(2) high mixing uniformity;
(3) reasonable structure, low residual and easy to be removed;
(4) convenient loading and unloading;
(5) good sealing performance, less leakage;
(6) anti-static.
5.Mixing uniformity
Although the feed mixing is only a physical process, but due to the material density and other characteristics of the difference is obvious, we must scientifically select the equipment, mixing time and the appropriate carrier or diluent, the process as simple as possible, to mix evenly.For premix of high quality, all components shall be evenly distributed, one sample shall be taken at will, and the proportion of its components shall be consistent with the formula.
If you are interested in the investment, price, configuration and other information of premix production line, please contact Richi machinery!