China Richi biomass pellet mill machine for sale
2019-12-23 Back to List
If you are looking for related products or have any other questions, please feel free to contact us.
Contact Us
Biomass has always been one of the important energy sources for human survival, which is the fourth largest energy source after coal, oil and natural gas, and occupies an important position in the whole energy system.
Most people do not know enough about the high energy, environmental protection and ease of use of biomass pellet. Many energy-using units do not even know about the existence of biomass energy particles, let alone know about and apply them.
In fact, biomass pellet application scale increases year by year, will bring high economic benefits to biomass pellet manufacturers.What is the most important link that affects biomass pellet production?It's wood pellet mill equipment.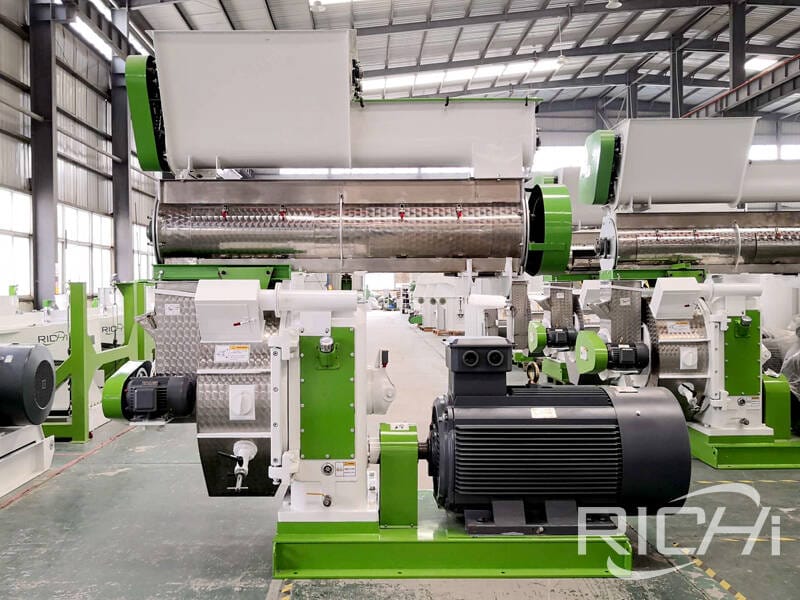 Biomass wood pellet machine,also called wood pellet machine,wood pellet mill.According to our experience in industries of biomass, Richi has designed MZLH pellet machine. Biomass pellet mill can be used to process various kinds of material like wood chips, straw, rice husk,sawdust, paddy straw, sun flower stalk, hulls, forestry wastes, chemical waste and many other wastes or solid powder materials.
China Richi biomass pellet machine feature:
1.Achieve adjustale speedle speedle speedble speed by replacing the pulley .
2.The support bar and main shaft are forged together,keep uniform gap between roller and ring die,ensure high efficiency. Output increases 10-12%,reduce maintenance rate.
3.Add oil when starting up,user can set the adding oil volume and period according to the case,avoid wrong operation hurting the machine.
4. Stainless steel gate,long durability.
5.Pneumatic fast discharging gate,avoid burning the motor or damage the equipment.
6.Forged bear,long durability.
7.Top configuration:SKF bear,siemens motor,schneider electric,touching screen cabinet.
Want to get a quote from the wood pellet milling machine?Want to know what equipment is needed for the wood production line?Welcome to contact Richi machinery online!