Rabbit feed pellet machine for sale
2019-12-13 Back to List
If you are looking for related products or have any other questions, please feel free to contact us.
Contact Us
Rabbits like to eat pellet feed, do not like to eat powder.Therefore, pellet machine is very necessary in the rabbit feed production line.Rabbit feed pellet mill and other ruminant feed is not very different, mainly according to the yield of feed and feed particle size to determine the choice of which rabbit pellet mill. According to the different feed yield, the configuration of rabbit feed pellet equipment is also different. We recommend SZLH series feed pellet mill machine: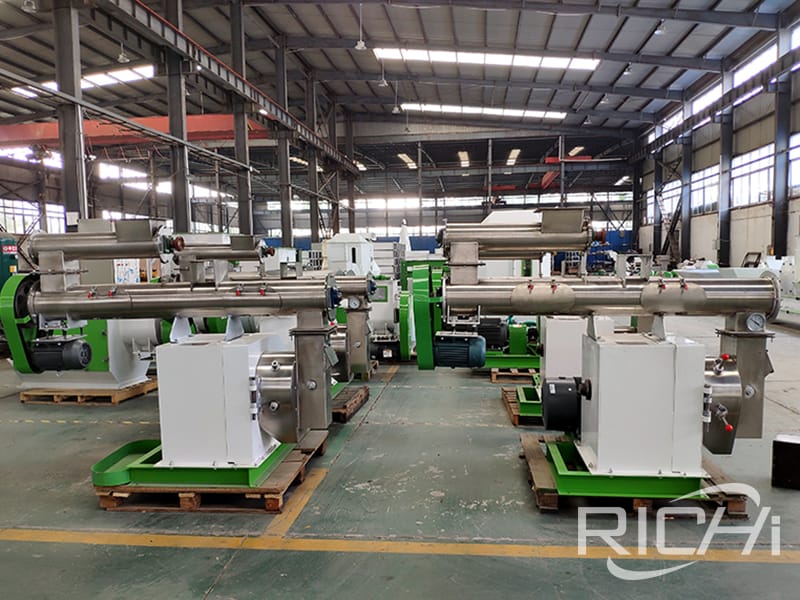 1.Gear-drive for reliable production
High machining and installation precision of gear box contributes to reliable, precise and efficient transmission, bringing in stable production without failure downtime.
2.High output and energy-efficiency
Optimized feed-to-pellet deflector structure, widened ring die working area to enable consistent pellet quality, high output and lower energy consumption (possible to reduce power consumption to 6.3kW•h/t for livestock feed production).
3.Smart control and easy operation
Fuzzy logics is introduced to the controller of the pelleting system to optimize processing parameters, eliminate human factors and achieve more effective production.
Unique die changing and roller adjustment tools for easing labor.
4.User-friendly operation
CE Standard design details such as overload protection, door protection, gear box protection with liquid level monitoring and iron removing, guard hoods, etc. to ensure safe, reliable and stable production.
Rabbit is an animal with high economic value. Many people breed rabbits at home. For rabbits, the ration of feed is very important.This is related to the healthy and rapid growth of rabbits, the following recommended rabbit feed formula:
Grass meal 30%
Wheat 10%
Sunflower meal 15%
Soybean meal 2%
Premix 2.5%
Corn 5% , etc
If you want to know more about the rabbit feed pellet machine price, please contact RICHI machinery directly online!