Best price 1-40 Ton per hour complete wood pellet plant for sale in poland market
2021-01-08 Back to List
If you are looking for related products or have any other questions, please feel free to contact us.
Contact Us
1. Production and use of wood pellets in Poland 
According to a report recently submitted by the Global Agricultural Information Network of the Bureau of Foreign Agriculture of the United States Department of Agriculture, Polish wood pellet production reached approximately 1.3 million tons in 2019.
According to this report, Poland is a growing wood pellet market. Last year's production was estimated to reach 1.3 million tons, higher than the 1.2 million tons in 2018 and 1 million tons in 2017. The total production capacity in 2019 was 1.4 million tons. As of 2018, 63 wood pellet plants have been put into operation. It is estimated that in 2018, 481,000 tons of wood pellets produced in Poland received ENplus certification.  
The report pointed out that the focus of the Polish wood pellet industry is to increase exports to Germany, Italy and Denmark, and increase the domestic demand of residents.  
Approximately 80% of polished wood particles come from softwood, most of which come from sawdust, wood industry residues and shavings. The report stated that high prices and lack of sufficient raw materials are the main constraints currently restricting wood pellet production in the country.
In 2018, Poland consumed 450,000 tons of wood pellets, compared with 243,000 tons in 2017. The annual residential consumption energy consumption was 280,000 tons, electricity consumption was 80,000 tons, commercial consumption was 60,000 tons, and central heating was 30,000 tons.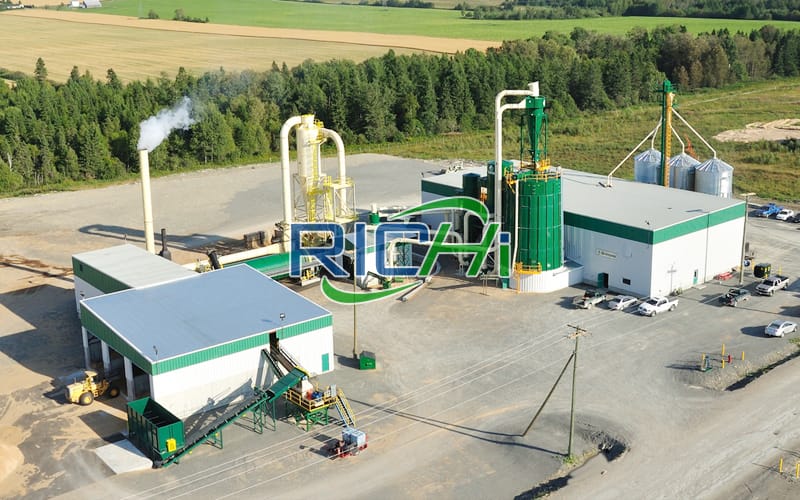 2.What is needed to start a reasonable layout new technology 1-40tph wood pellet manufacturing plant in Poland?
The process of making biomass pellet fuel needs to be customized according to the specific situation of each customer, and the required equipment also needs to be configured according to the specific situation. There are thousands of people, not exactly the same, which is also the characteristic of this industry. The reason for this is because the raw materials of each customer are different, and the processing technology is naturally different. Of course, there are no rules to follow, I will briefly talk about it below. The production of biomass pellets requires that the moisture content of the raw materials is controlled at about 15%, and the size is controlled below 12mm. If this standard is not met, it needs to be processed with equipment to reach this standard.
(1) Process flow of complete 1-40tph wood pellet making plant:
Raw material processing-crushing-drying-sieving-granulating-cooling-sieving-packaging
Main wood pellet manufacturing machines:
Wood shredder chipper-Wood hammer mill crusher machine for making sawdust-dryer-drum screen-ring die bioamss wood sawdust pelleting machine-wood pellet cooler-vibrating screen-ton bag scale-sewing machine, and some of its auxiliary equipment, such as belt conveyor, bucket elevator , cyclone, dust collector, fan, silo and so on.
(2) Simple wood pellet production process
Granulation-cooling-packaging
Main wood pellet making equipment:
Belt conveyor, ce wood pellet maker machine,pellet cooling machine,etc.
If your raw materials are corn stalks, fresh branches, and large tree trunks, then you need to use the more complicated process in the front. If your raw materials are dry sawdust, rice husk, etc., then the simple process in the back can be fully satisfied. Although the process equipment is different, the simple equipment investment is small and the profit is high under the same output.  
You should know that each wood pellet processing line is designed based on the capacity, raw materials, material moisture content, material size, factory area or plant area, budget and so on. So the aove design is just for reference. Let us konw your specific situation and needs, and RICHI engineer will hand you a tailor-made pelleting solution for free! What are you waiting for? Take action and contact us now!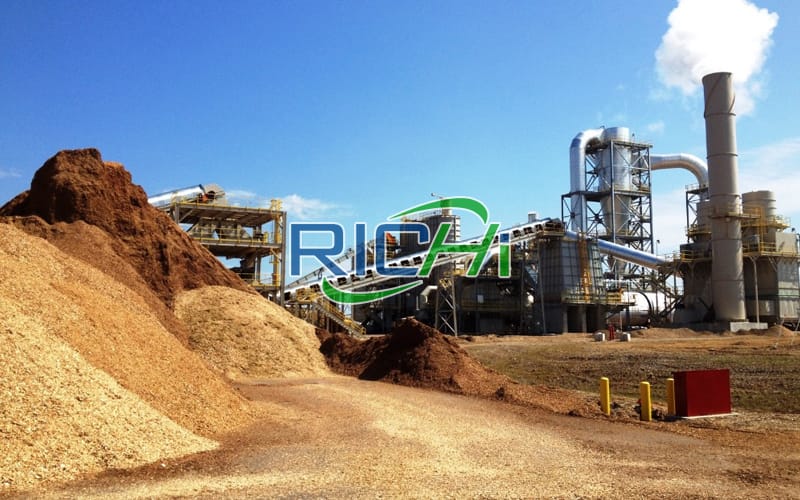 3.Cost to build a on selling good complete wood pellet plant with 1-40 ton per hour capacity in Poland
CE high quality 1-40 ton per hour wood pellet plant investment cost in Poland is usually between 70000USD-5000000USD.
4.RICHI biomass pellet production plant in Poland
Project: Waste tire fiber pellet production line in Poland
Capacity:2-3 Ton per hour
-With materials cleaning system
-With 132KW pellet machine system
-With cooling and screening system
-With Ton packing system
-All machines are Siemens motors and SKF bearings
-Total need 3 sets 40HQ
-With CE,ISO,BV certification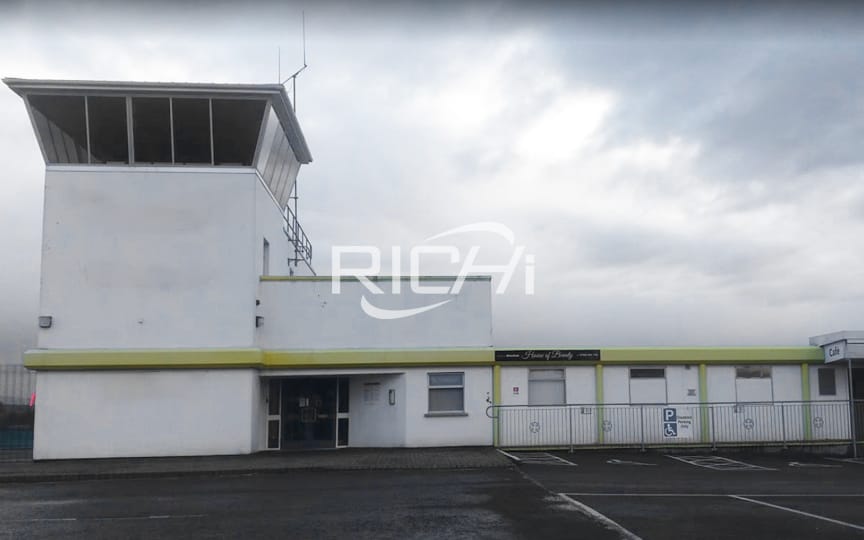 If you are looking for best selling ce complete 1-40t/h wood pellet plant from china,if you want to buy wood pellet mill plant for sale europe,wood pellet plant for sale poland,please feel free to contact Richi Machinery,we have build some ce good quality wood pelletizing plant in Europe,such as Romania(700kg/h),Spain(500kg/h),Albania(1tph),Netherlands(2t/h),Germany(2-2.5t/h),Austria(5t/h),etc.